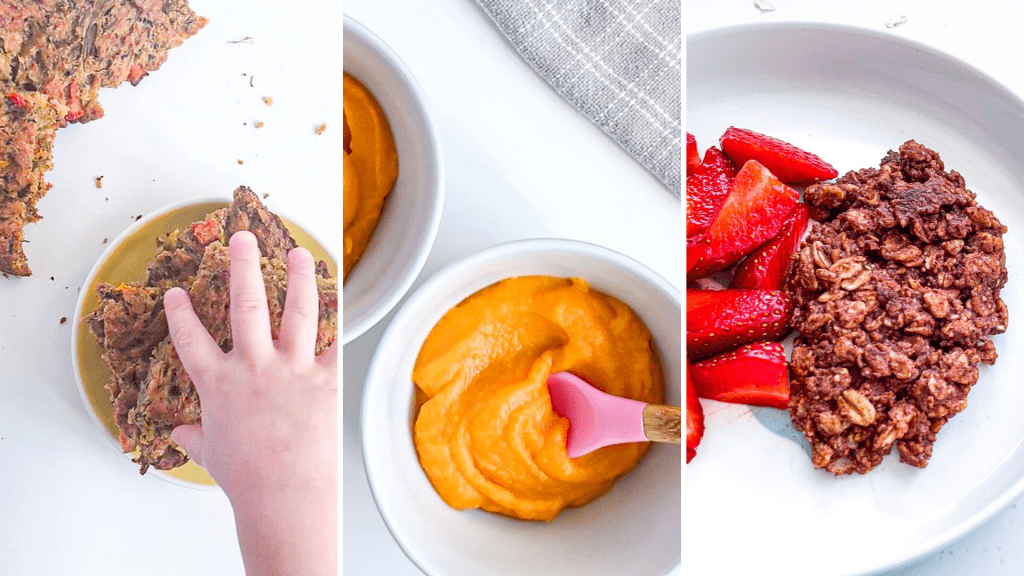 Creative Nourish is for all the parents who care about their children's nutrition. We aren't chefs, but we want our kids to eat real, whole foods. Food that tastes good, gives their growing bodies everything they need, and doesn't take forever to prepare.
Some of our kids start with purees and some are baby-led weaned. Some are picky-eaters and some eat everything (assuming these mythical children do in fact exist). But no matter the preference, we believe feeding them should be simple.
At Creative Nourish you'll find:
So if weaning your baby, or feeding your children has left you feeling tired, confused or overwhelmed, then we're here to tell you that you are not alone!
We are parents too
And like any parent these days, after my son was born, I ended up spending way too much of my (limited) free time online, researching what to feed him. I found plenty information on how (baby-led, mash, purees etc), but information on what to serve seemed conflicting.
With the huge amount of information out there, it started to feel like you need a PhD in Nutritional Science just to understand it all and put together a sensible meal plan. Lucky for me, my sister just so happened to have one of those.
So Creative Nourish became a passion project for us both. To empower parents to feel in control of their children's nutrition. To provide simple guidelines and help parents like us offer healthy food, without having to stress about every bite they eat (or the ones they don't).
We believe:
In the big picture: balance is key so we don't stress about snack foods, store-bought, or sugar
You are in charge of what you serve, your child is in charge of what they eat
In trusting our children to know when they've had enough to eat
Healthy and tasty are not 2 different things
Feeding the whole family shouldn't be hard and shouldn't take all day
Science and research matters
Who we are
Creative Nourish has grown into a team of people who work tirelessly to deliver activities and delicious recipes for babies, kids and families. It was started by two sisters Ana and Dora.
Get in touch!
We would love to hear from you. Let us know what makes your life difficult and how we can help you. Follow us on Pinterest or just contact us here.
It takes a village! 🙂
Ana & Dora