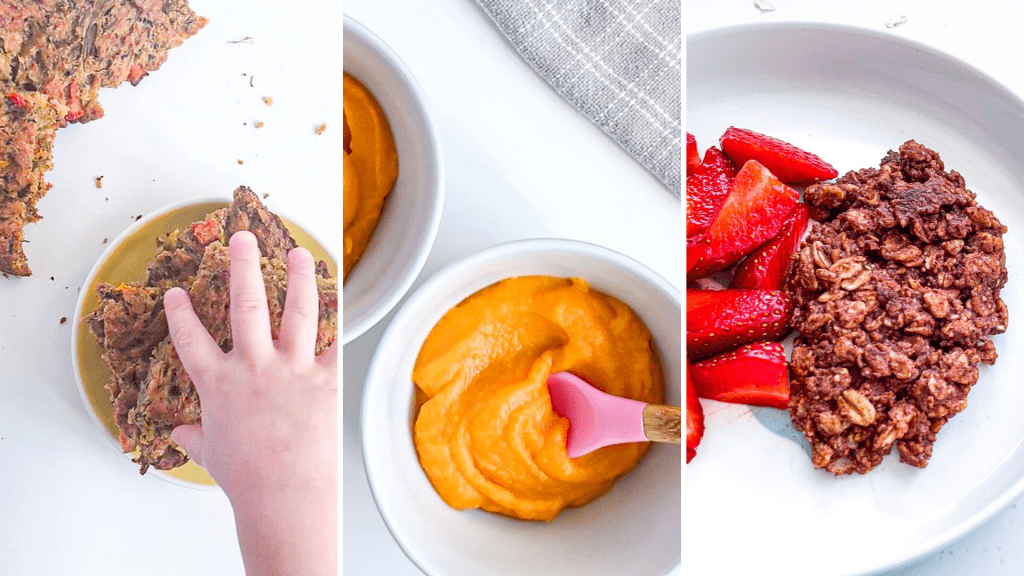 If you're here, we already know you care about your child's nutrition.
We also know that feeding your child is hard. And for some reason, we're expected to do everything perfectly these days (spoiler alert: perfect doesn't exist).
Maybe you…
Either way, you want your child to eat well from the start, and to learn to choose nutritious foods as they grow up.
Luckily, YOU ARE NOT ALONE!
We're parents too. And we've been there. (We're still there…)
We've spoken to so many parents that feel the exact same way. Tired. Confused. Overwhelmed. And yet still determined. So we're out to make things easier for you.
We believe:
You are the CEO of your child's health
Feeding your kids doesn't have to be hard
"Healthy" and "tasty" are not 2 different things
Science and research matters
You're an awesome parent! (why else would you be here)
---
Who are we?
I'm a mom. My son Max was born in New York in March 2018. And like many great things, Creative Nourish started from despair.
The kind of despair that says "if I don't figure this out, my days will just be cooking, cleaning, and feeding… again… and again… in an endless loop until he finally (hopefully) goes to sleep". At this point, my son was only 10 months old…
He would eat. A bit. But he seemed to be hungry every hour!
After spending all my (already limited) free time on Google, I had plenty information on how to feed him (baby-led wean, mash, or purees etc), but nobody was telling me exactly what.
With the huge amount of information out there, it started to feel like you need a PhD in Nutritional Science just to understand it all and put together a sensible meal plan.
Lucky for me, my sister just so happens to have one of those.
She made me a plan and on day 1, my son had breakfast and didn't ask for food for over 3 hours. It felt like a miracle!
He started sleeping more… during the day and at night.
And I started to feel like I could actually do this! I could feed him healthy homemade food, and still go to the park and enjoy our days instead of being stuck in the endless cooking-cleaning cycle.
As soon as I talked to my friends about this, I realized that so many of them were struggling with similar issues. Or they were struggling to find nutritionally balanced meals, or they had just lost inspiration after feeding their kids the same few foods for the 80th time (we've all been there).
So Creative Nourish was born to help you provide healthy, nutritionally-balanced meals, without having to spend all day figuring out how.
This website is for you.
Let us take a little stress off your shoulders, and give you some time back in exchange. We hope we can make at least one aspect of your life a bit easier.
And we would love to hear from you. Let us know what makes your life difficult and how we can help you.
Follow us on Instagram and follow us on Pinterest or just contact us here.
It takes a village! 🙂
Ana & Dora