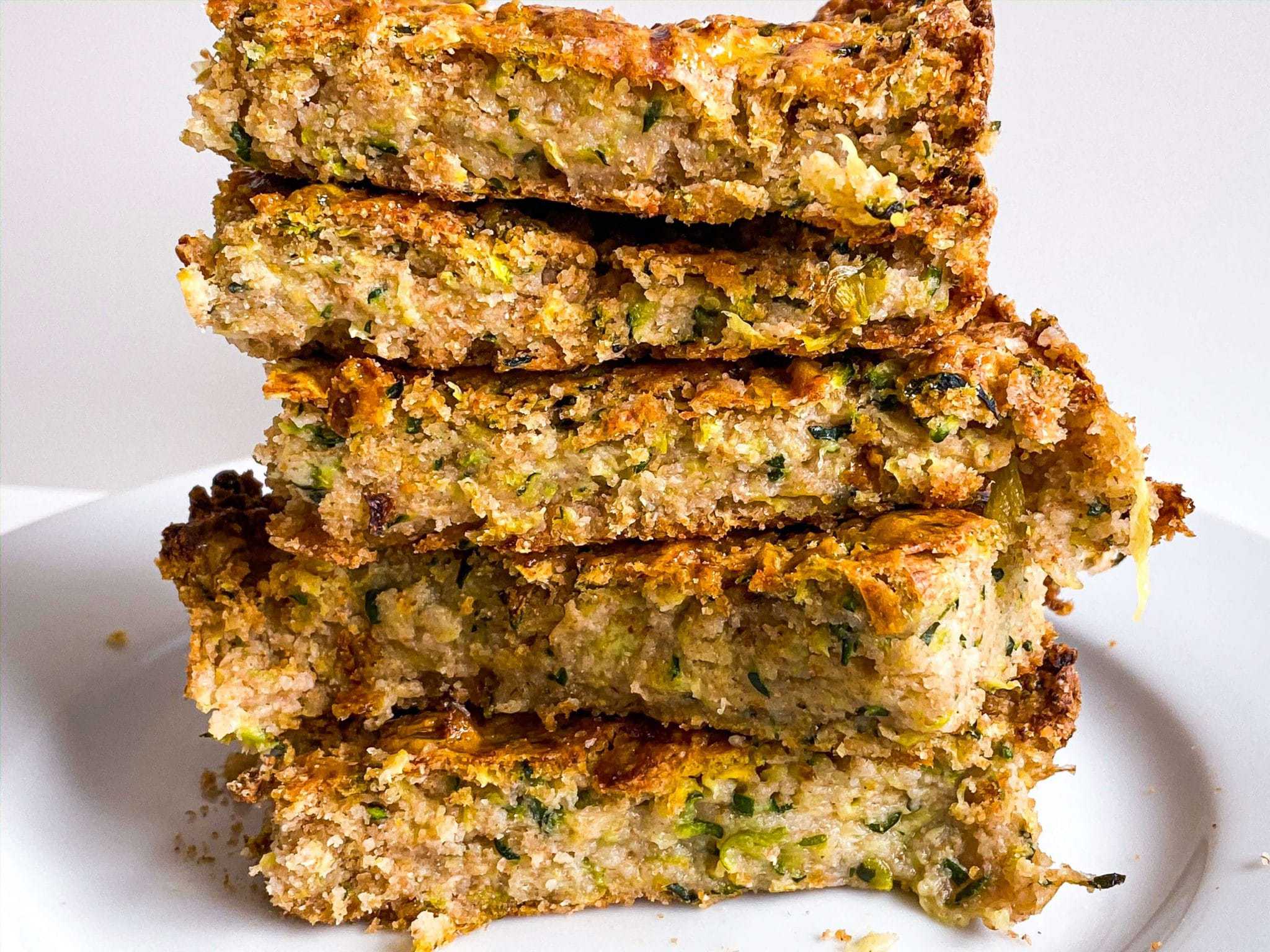 The perfect, healthy snack to-go
When thinking about food that you can take out with you to the park or prepare for your little one's play date or in between main meals it can be pretty hard to move past cut-up fruits, vegetables, toasts, or yogurts.
Don't get me wrong, these are all great snacks but we also feel that it's good to mix things up a little – especially when your child has gotten bored of the usual. Preferably something you can prepare quickly and in bulk so that you can eat it for a few days in a row, or freeze and pull it out when you just don't have time, or inspiration to make something new.
These Zucchini cakes really do the job. Soft, delicious and packed with nutrients. You just might not be able to store them as they're more likely to get eaten faster than they freeze!
Zucchini Cake Nutritional stuff
As the name suggests, zucchini is our main ingredient. They are a great ingredient for any dish due to their high nutritional value and low-calorie count. They do contain a lot of water though, so drying them out is important before baking with them if you don't want a watery cake. They are also packed with vitamin A, manganese, potassium, and vitamin C as well as carotenoids which act as antioxidants in the body and promote good overall health.
Spring onions/scallions are another green vegetable we have added to our recipe mainly because of the specific taste they bring to the dish but also because of their nutritional value. They are high in vitamin C and chromium and also have nutrients that provide some anti-bacterial properties to fight diseases.
Zucchini Cake Preparation
Extracting the water from the zucchini before you start will make a huge difference to how these cakes turn out. Grate them and salt to let some of the water out before squeezing them with a cheese cloth (or regular kitchen cloth) to get the water out.
Because of the way they are served these zucchini cakes are also great for baby-led weaning at any age. Just make sure that the ingredients have already been introduced so you don't need to worry about any allergic reactions (the chances are minimal but they still exist).
You can also prepare this recipe as fritters – just make extra sure to get the water out of the zucchini before you start. And send us pictures of how they turn out!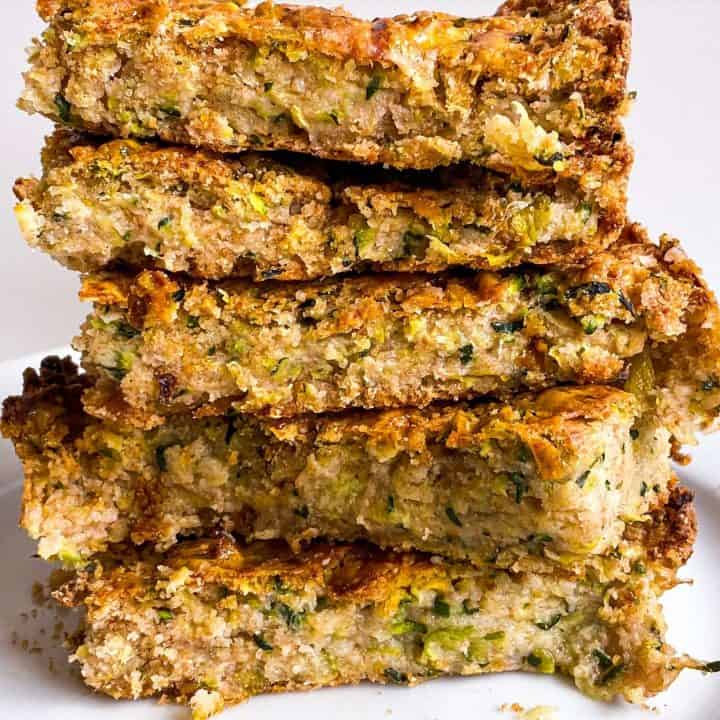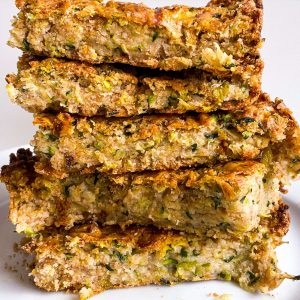 Zucchini Cake
Add more vegetables to your child's diet with this simple yet delicious zucchini cake – a perfect healthy snack to take with you while you're out and about!
Ingredients
2 ½

zucchinis (courgettes)

pinch

salt

1

cup

wholegrain flour

1

tbsp

dry yeast

1 ½

teaspoon

baking powder

2

scallions (spring onions)

¼

cup

melted butter
Instructions
Preheat the oven to 200°C / 390°F

Place a cheesecloth or clean kitchen cloth into a colander

Grate zucchinis and place them into the cloth, sprinkle with salt and mix thoroughly

Leave for 10 minutes to allow for the release of excess water from the zucchinis before squeezing them out with your hands (with the zucchini wrapped up in the cloth)

Add the flour, yeast, baking powder and chopped spring onions and mix together.

Add in the melted butter and mix

Fill a cake or muffin tin with the mixture and bake for ~40 mins

Allow to cool before storing. Cut into 8 pieces. If not used within the next 2 days, freeze. They can be stored frozen for up to 3 months.
Video
Nutrition