How many tablespoons in a ¼ cup? The short answer is that there are 4 tablespoons in a ¼ cup. However unfortunately this isn't always as simple as it first appears!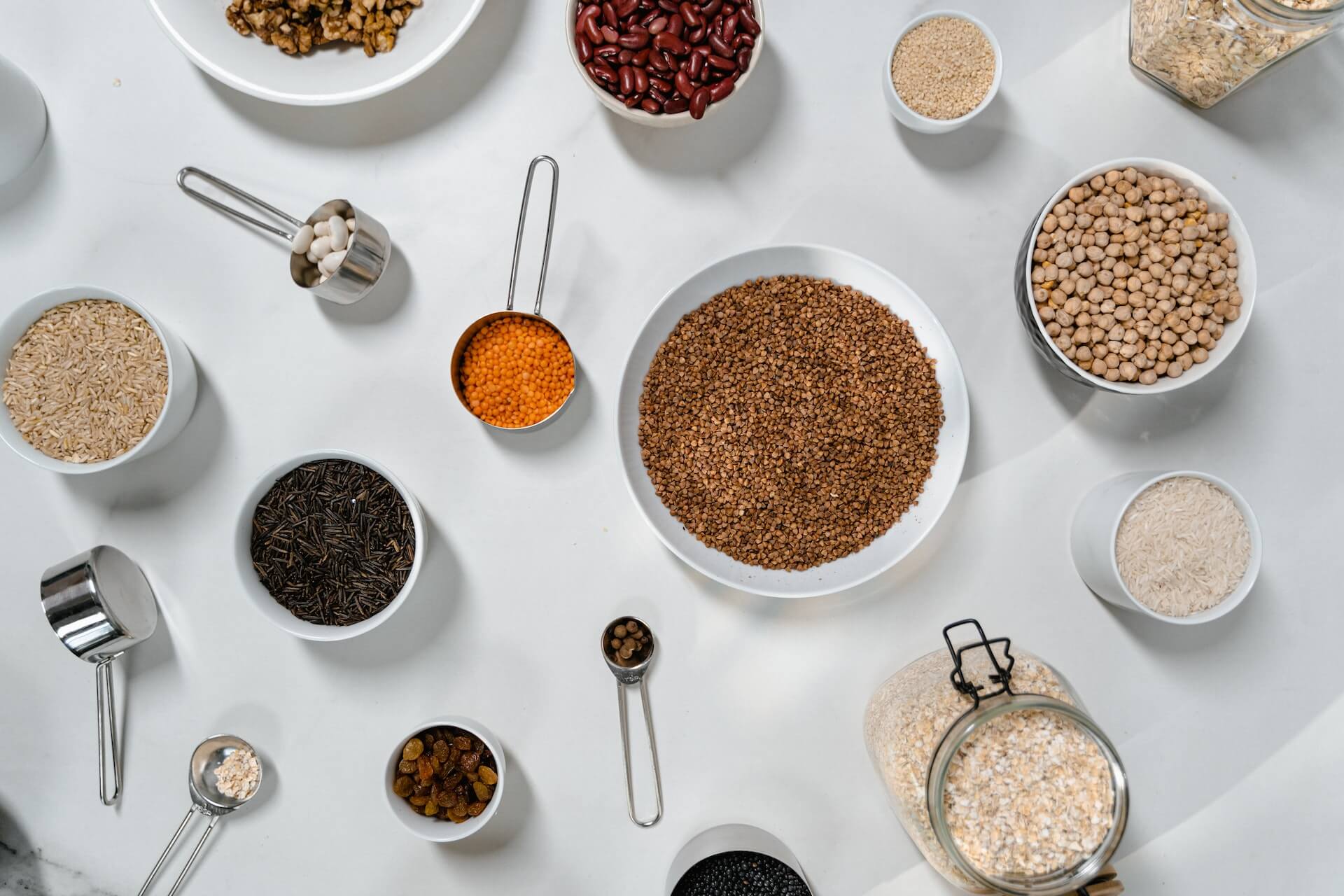 When you're working your way through a recipe, the last thing you want is to be presented with an impromptu math test! It can be so frustrating trying to get your quantities just right, especially if you don't have every size of measuring cup and spoon available to you at all times!
For anyone that has lived in Europe as well as the United States, it can get extra confusing trying to figure out what temperature your oven should be on. Then you have to figure out the conversion factor between the metric system and the imperial system.
Below, I've laid out everything you need to know, and crucially, left out everything you really don't need to know that is just creating confusion. So if you're still wondering how many tablespoons in a quarter cup then keep scrolling.
And for a summary, skip to the conversion table at the bottom.
Jump to:
Different types of cups
A "cup" is not a standard unit of measurement and could refer to 4 different things:
US cup (also referred to as a customary cup)
US legal cup
Metric cup
Imperial cup
Different countries around the world can have yet more different measurements as well, however we're not heading down that rabbit hole.
The cup system arose as a simple way for people to measure their ingredients without requiring a kitchen scale which was not always so easily and cheaply available. Everyone has a number of cups and so long as you use the same cup for all your measurements, you'd get the right ratio of ingredients regardless of your cup size.
And in general, when cooking, it really doesn't make a big difference if you don't use exact measurements. However, baking can require a little more precision – correct measurements can be important to get the delicious results (and consistent results) you are aiming for.
US cups
The US customary cup and legal cup are almost the same size. US cups are typically what any recipe or blog is referring to in the US. They refer to the following volume:
1 US customary cup: 237 ml
1 US legal cup: 240 ml
Since there is only a 1% difference between the two, from now on we'll treat them as being the same.
Metric cups
The metric cup is used in most places outside of the US which follow the metric measurements system. While a cup is not formally a part of the metric system of measurements, it is based on metric units whereby 4 cups is exactly 1 liter.
1 metric cup: 250 ml
Imperial cups
The imperial cup is rarely used. Despite the US using the imperial system, this is not what is meant by cups in almost any recipe you'll come across and you're more likely to see it used in old cookbooks from the United Kingdom.
I've included it here mostly so you know it has not been left out by mistake, but you really aren't likely to need this measurement!
1 imperial cup: 284 ml
Different types of tablespoons
Tablespoons (abbreviated tbsp, as opposed to teaspoons which are tsp) can also come in different sizes. However, there are only really 3 variations to consider.
US tablespoon
Metric tablespoon
Australian tablespoon
US tablespoons
It takes exactly 16 US tablespoons to make one US cup so it follows that there are 4 tablespoons in a quarter of a cup. Doing the math for you:
1 US tablespoon: 14.8 ml
This matches the US customary cup, but in most cases you'll find that the cups and spoons you're using just round it up to 15 ml.
Metric tablespoons
The metric tablespoon is almost exactly the same as the US tablespoon, so whichever you happen to be using will make next to no difference at all, even when baking!
1 metric tablespoon: 15 ml
Australian tablespoons
The Australian tablespoon is a little larger but will only be relevant to you if you're reading Australian food blogs or recipe books. However, many online recipes these days will still conform to the more standard tablespoon measurements that you'd expect to see in the US.
Meanwhile recipe books should (hopefully!) specify which kind they use, so be sure to double check.
Since it's about 35% larger than the US tablespoon, it can make a difference when baking, but still shouldn't be problematic for anything else, even if you use the "wrong" tablespoon measurement.
1 Australian tablespoon: 20 ml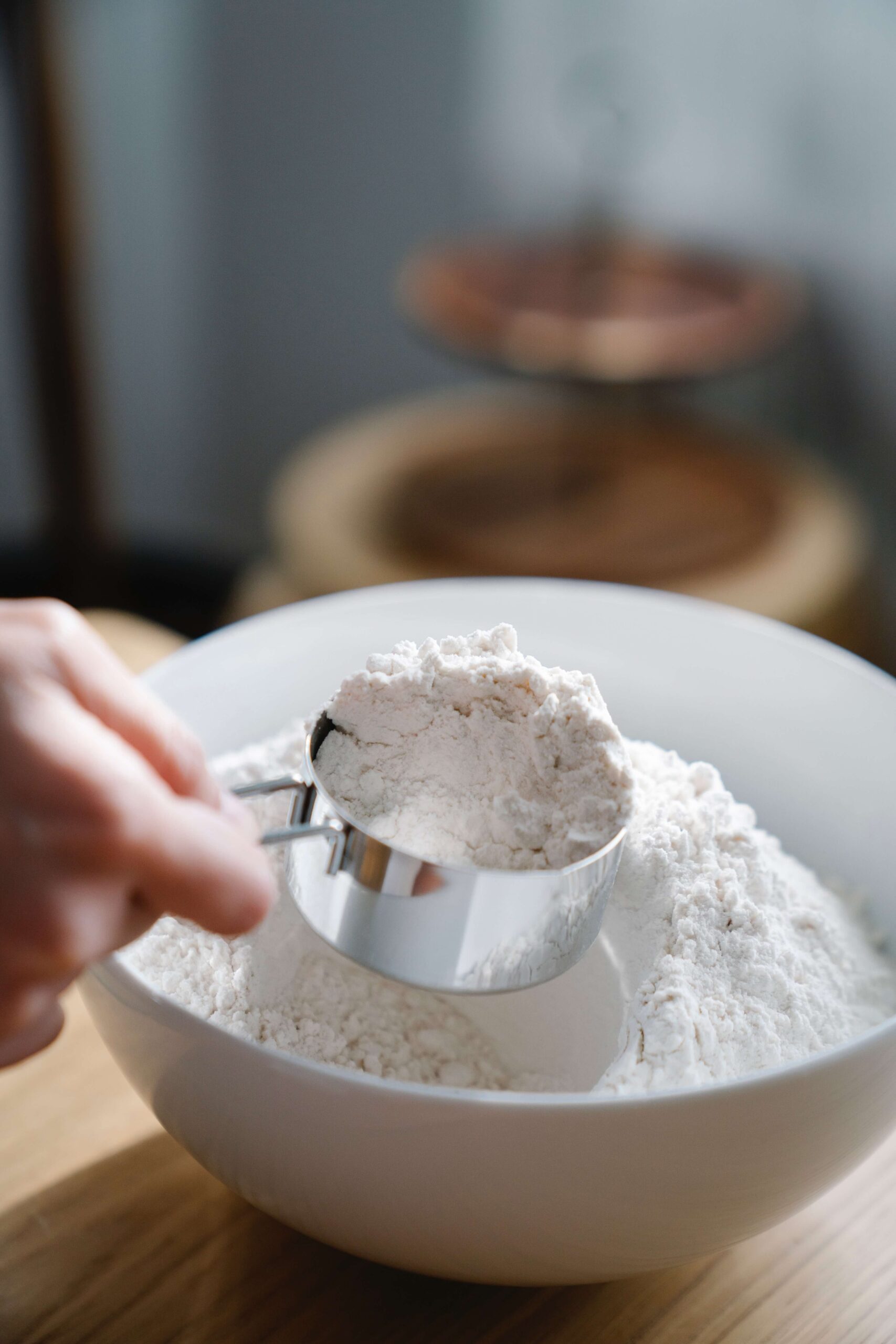 Helpful tips – avoiding mistakes
Measuring out dry ingredients with cups and tablespoons is simple, but there are a couple easy mistakes that some people make that can affect getting accurate measurements.
The best way to do it is to fill the cup or tablespoon until it is overflowing and then level the surface with something flat (e.g. the back of a knife or a spatula). Bearing in mind that perfectly level tablespoons are rarely essential when you're cooking.
Make sure you use completely dry measuring cups or spoons so the ingredients don't stick to them, affecting your measurements.
Don't pack the ingredients down into the cups, and don't sift anything like a cup of flour prior to measuring, unless the recipe calls for it specifically. Something like a cup of sugar should be simpler since it does not need sifting.
Some recipes will call for a heaped spoonful, in which case you don't need to level it off. If this is the case, the recipe implies a degree of inaccuracy so don't worry about how precise the heap is!
When measuring liquid ingredients (wet ingredients), I like to hold the measuring spoon over the mixing bowl I'm using so I can tip the ingredients straight in and avoid spilling anything and messing up my quantities.
Measuring a cup of butter can be a bit trickier. A cup of butter is about 227 g, however if you are using the cup you can either soften the butter and press it into a measuring cup, or simply use 2 sticks of butter which is equal to one cup butter (these are equivalent measurements).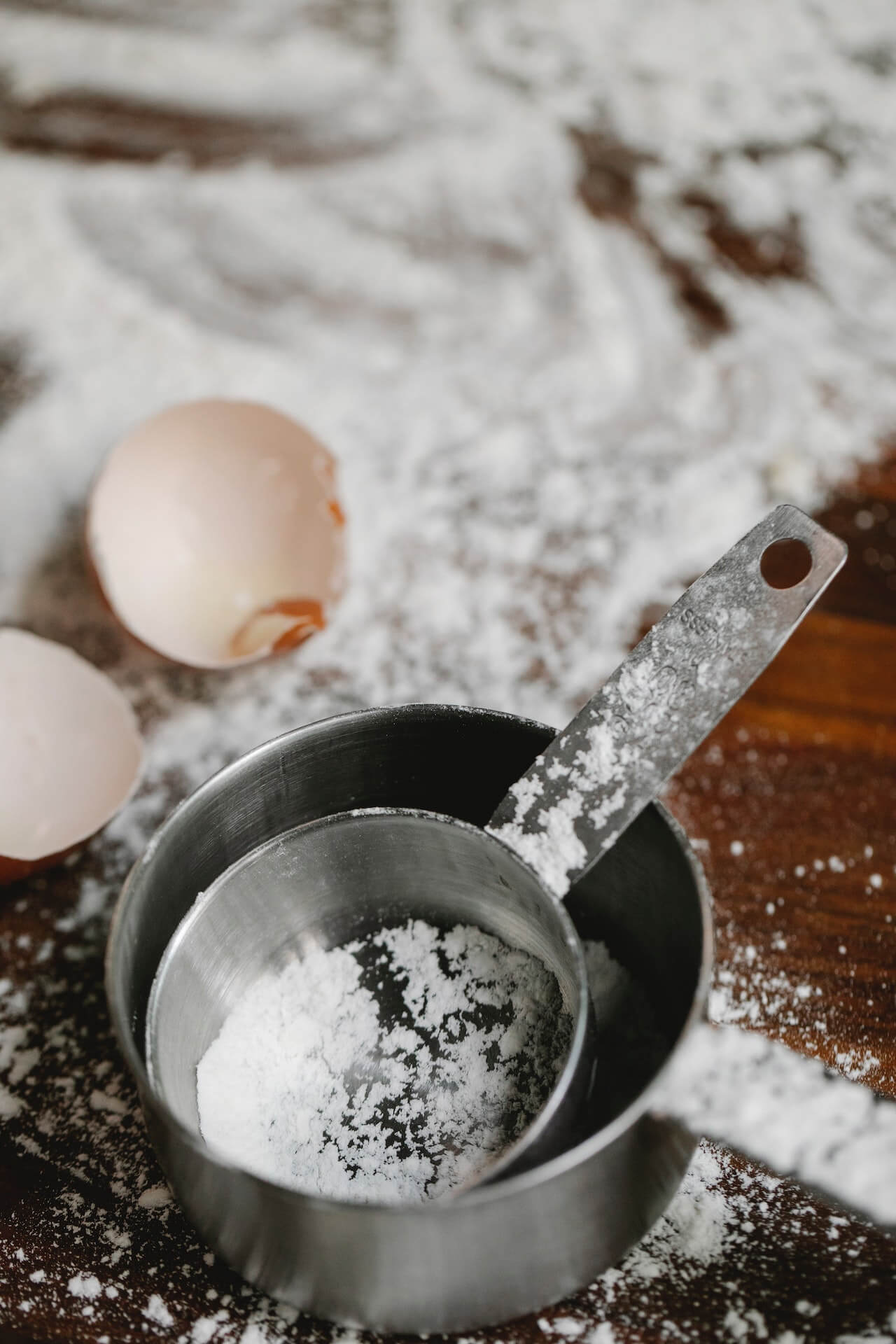 ​How do I know what kind of cup I have?
The easy way is to just check your cups/spoons to see if they state the volume in ml.
If they don't say anything, you could fill a cup with water and weigh it. Make sure you zero the scale with the cup on it first.
Then once you weigh the full cup of water, you should be able to quickly tell what size it as because 1 g of water = 1 ml of water. So however many grams are shown on the scale is the same as the ml volume of the cup.
You can do the same with tablespoons, although it may be easier to weigh a cup of come kind and pour the water from the tablespoon into the cup as your spoon may not be able to sit flat on the scale.
What cups and spoons do you recommend?​
If you're in the mood to make some delicious recipes (like these pancakes I make almost every other day) and have been staring online at a number of tablespoons and cups, unsure which to buy, then we suggest something like these.
These have all the cooking measurements you can imagine, are made of stainless steel so they will last as long as you need them and are super easy to clean.
They will do the job whether you need tablespoons of sugar, tablespoons of butter or anything else. They even come with a leveler in case you literally have nothing flat in your kitchen.
Table of measurements​
The table below shows some common measurements and the conversions between them.
| | | |
| --- | --- | --- |
| ¹⁄₁₆ cup | 1 tablespoon | 15 ml |
| ⅛ cup | 2 tablespoons | 30 ml |
| ¼ cup | 4 tablespoons | 60 ml |
| ⅓ cup | 5 ⅓ tablespoons | 80 ml |
| ½ cup | 8 tablespoons | 120 ml |
| ⅔ cup | 10 ⅔ tablespoons | 160 ml |
| ¾ cup | 12 tablespoons | 180 ml |
| 1 cup | 16 tablespoons | 240 ml |
In summary
Next time you're making some delicious meals with a recipe that calls for a quarter cup measurement, feel free to just use four tablespoons instead! Whether your cups use the customary system or another of the measurement systems, it will make little difference either way, regardless of the type of ingredient.
Comment below the conversions you struggle with the most!