Do you know many foods that start with A? It's truly one of life's great mysteries that so many people are searching for this information, but I actually love putting together a list of foods beginning with A or any other letter.
There are so many different foods to discover, and these lists are a great way to learn about some amazing produce or dishes from all around the world. Take a look at the list below and let me know in the comments which ones are new to you!
Here's a challenge for you, see if you can guess what's in an Amygdalopita. Scroll down to find out!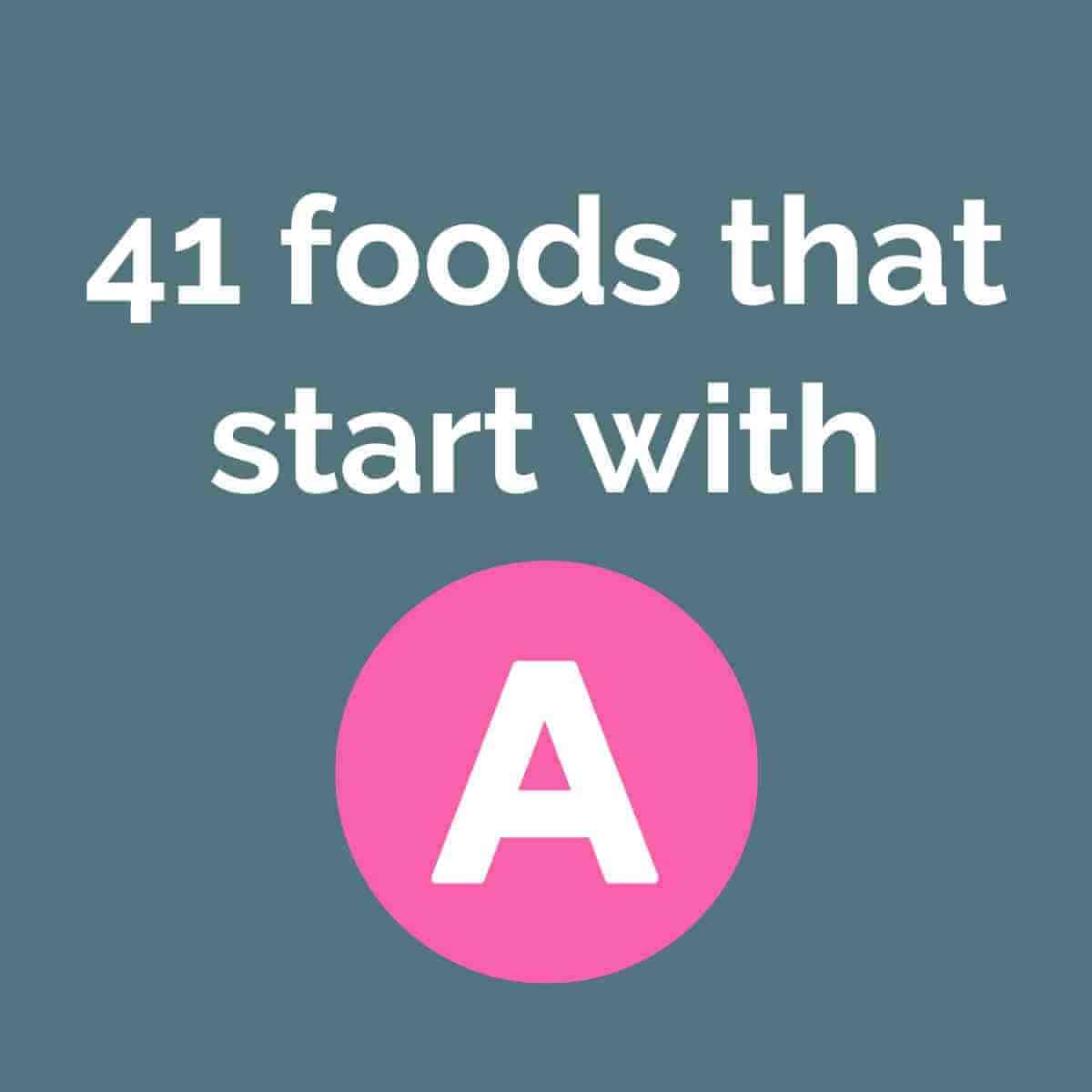 Jump to:
Produce
1. Apples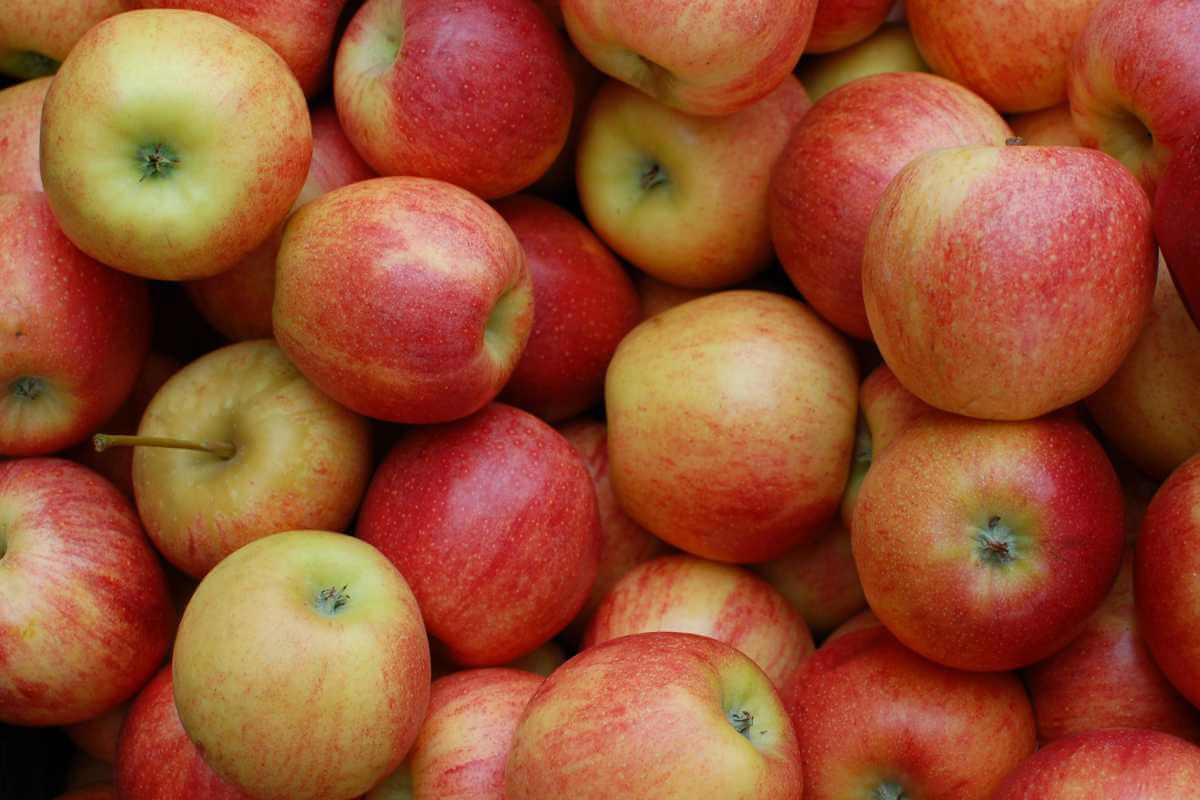 Apples are probably the first thing many people think of if asked to name foods that start with the letter A. They are one of the most commonly found fruits in the world and come in over 7,500 varieties. Apples are also often one of the first foods offered to weaning babies, so you've likely been eating them as long as you've been eating solid food!
They can be eaten raw, cooked, juiced, or baked and are a great source of fiber, antioxidants, and vitamin C. Apples also contain pectin, fiber that can help lower cholesterol and keep you feeling full. Personally, my favorite varieties are Gala, Fuji, and Pink Lady – all sweet and crunchy apples that are typically light red in color.
2. Asparagus
Asparagus is a delicious and nutrient-rich vegetable packed with vitamins and minerals. It's easy to make in a variety of ways, including by steaming, grilling, roasting, or pan frying. It's also a good source of vitamins A, C, E, and K, folate, and iron. On top of all that, it's a good source of fiber and calorie-lite.
Asparagus can get green or white asparagus, where the white variety is the same plant, grown without exposure to sunlight so it's unable to photosynthesize and turn green. This means it's also not quite as nutrient-rich as the green alternative, although it's still plenty healthy.
3. Avocado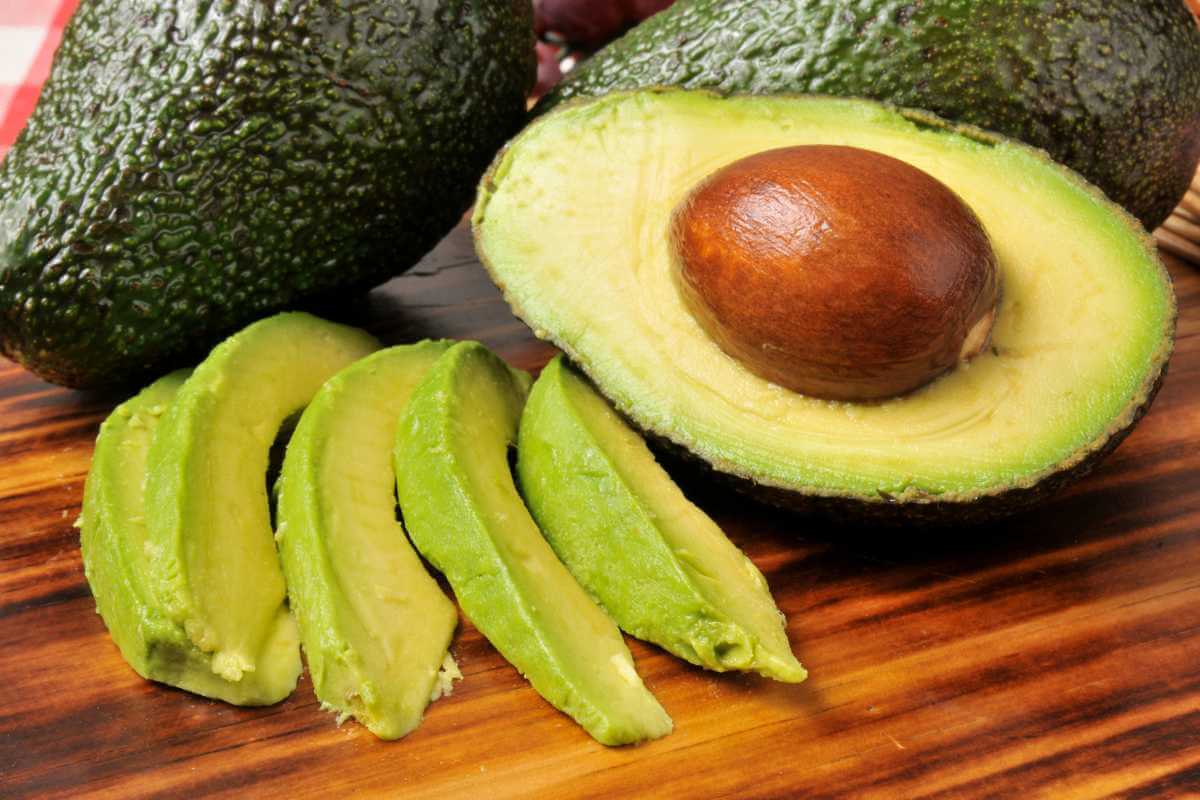 Avocados are originally native to Central and South America but are now grown in many other places and can be found in grocery stores around the world. They are known for their creamy texture and nutty flavor, which make them a versatile ingredient in both sweet and savory dishes.
They have a ton of culinary uses and go just as well in a salad as they do in an avocado chocolate mousse. They're also a fantastic first food for many babies as they don't need to be cooked before being served and they mash up really well once they are ripe.
Avocados are a great source of healthy fats and vitamins as well as potassium which helps maintain healthy blood pressure levels.You can enjoy them sliced or mashed on toast, in salads, as a dip, or even blended into smoothies.
4. Arugula
Arugula, also known as rocket, is a leafy green vegetable, recognizable by the thin leaves with zig-zag edges, and its peppery, slightly bitter taste. It's is an excellent source of vitamin K, vitamin A, and folate and is also low in calories.
The bitter taste goes really well when included in salads, sandwiches (prosciutto, mozzarella, and arugula is a perfect combination) as well as a topping on pizza (added raw after cooking, with some parmesan cheese).
5. Artichoke
The artichokes that we eat are actually the buds of the flowers of the artichoke plant, picked before they begin to flower. It's quite bitter when raw but after being cooked it softens up and tastes a little nuttier.
Artichoke is pretty versatile and can be prepped in lots of different ways and eaten as a side or even a dish in its own right. It's also pretty high in antioxidants so a good food to eat to lower bodily inflammation.
6. Aubergine
Aubergine is one of the most well-known foods that start with A on this list. It is also known as eggplant or guinea squash in many parts of the world and is part of the nightshade family. It's technically a fruit, although you wouldn't want it in a fruit salad!
Aubergine has quite spongy flesh, and dark purple edible skin, and is more usually used like a vegetable – best eaten grilled with a little olive oil. It's grown all around the world but mostly in North America – around two-thirds of the world's eggplants come from New Jersey!
7. Apricot
Apricots are a small fruit, rich in vitamins A and C as well as being a good source of fiber. They were originally from Asia, but are now grown quite widely around the world. Apricots are relatively small (similar to a plum) with yellow-orange flesh and a large brown stone in the middle.
Apricots are low in calories and can be eaten fresh and are also often dried with the stone inside removed. Dried apricots make a great healthy snack as well so they are a good option to take with you on days out with the kids (or without them).
8. Acai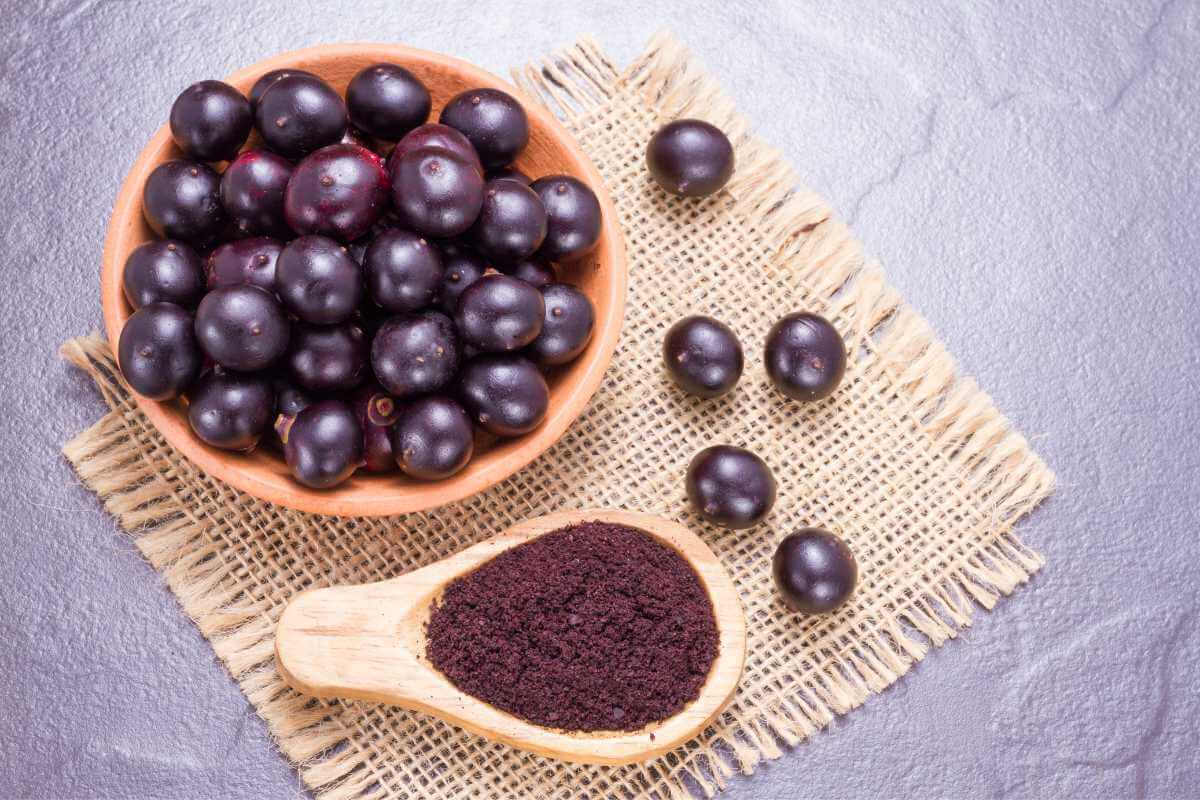 Acai berries are a true superfood berry. It's thought to be one of the most antioxidant-rich berries in the world and can potentially go a long way to protecting your body's cells from damage. They can be eaten raw, but because of the health benefits they are also sold in powdered form (to be added to smoothies for example) and even pill form).
Acai is also commonly mashed into a paste and used in breakfast bowls for that extra health kick. Acai is originally found in the Amazon rainforest but can now be bought all around the world. They look somewhat similar to blueberries.
9. Amaranth
Amaranth is a gluten-free grain that is high in protein, fiber, and several vitamins and minerals, including iron, magnesium, and calcium. It's a great alternative to other grains if you're looking to add some variety to your diet.
Look out for it next time you're grocery shopping as an alternative to quinoa, rice, or bulgur for example.
10. Acerola
Acerola is a bright red, cherry-like fruit that grows extensively in Central and South America. It's an excellent source of vitamin C and can be eaten raw or used in juices and smoothies.
Acerola's high vitamin C content means it's also dried and powdered and sold in pill form as a vitamin supplement.
11. African breadfruit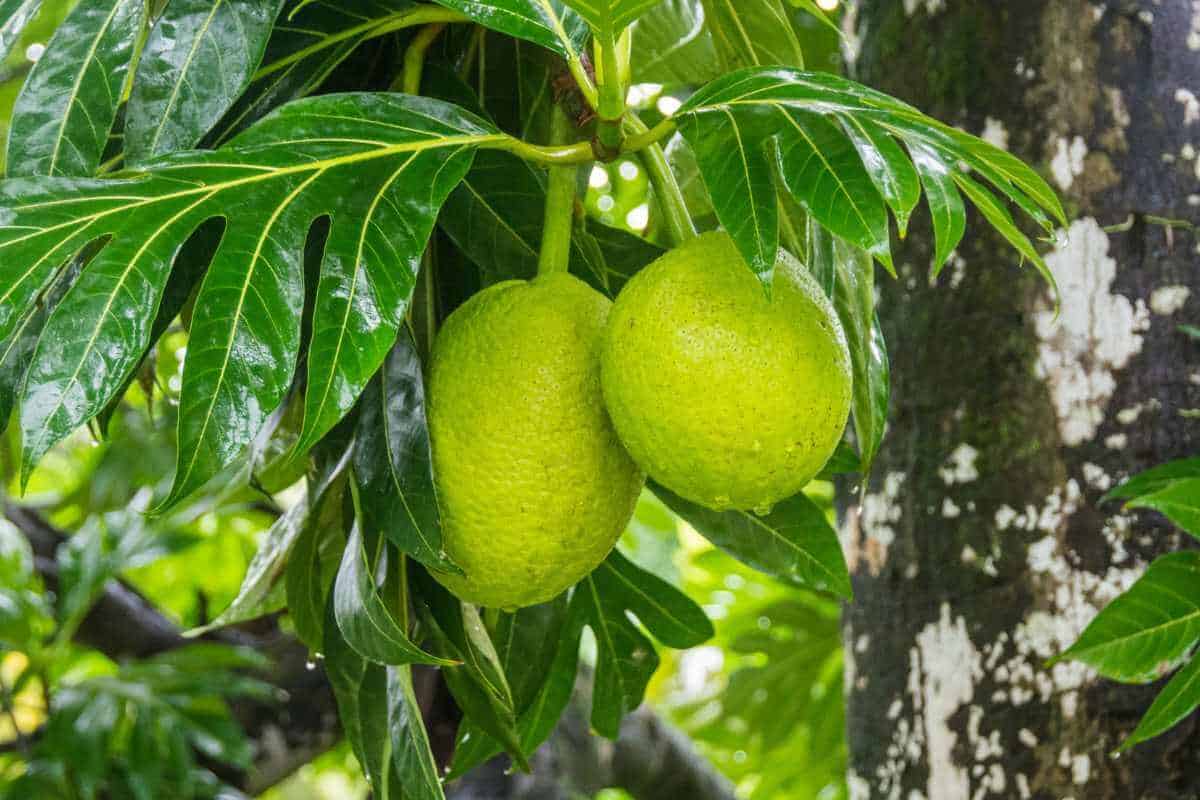 African breadfruit, also known as Ukwa in Nigeria, is a popular fruit in West Africa. It is similar in appearance to jackfruit and has a starchy, nutty flavor. It is often boiled, served as a side dish, or used as a base for soups and stews.
African breadfruit is also ground into flour and used in the production of local snacks and bread.
12. Akebi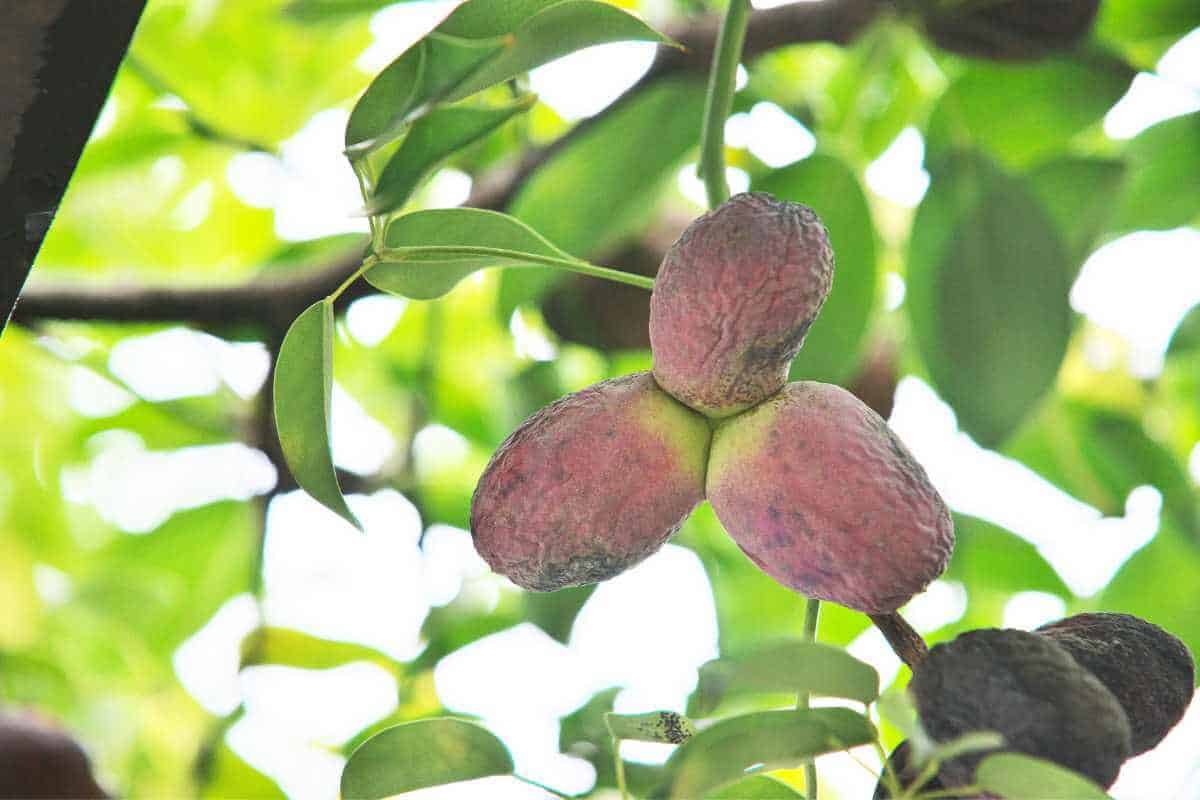 Akebi, also known as the chocolate vine, is a fruit found in Japan and some parts of China. It has thick purple skin with a jelly-like center that contains seeds.
Akebi is a unique fruit that is only available for a limited time during the year. It is usually eaten as a snack or used in salads and desserts.
13. Ackee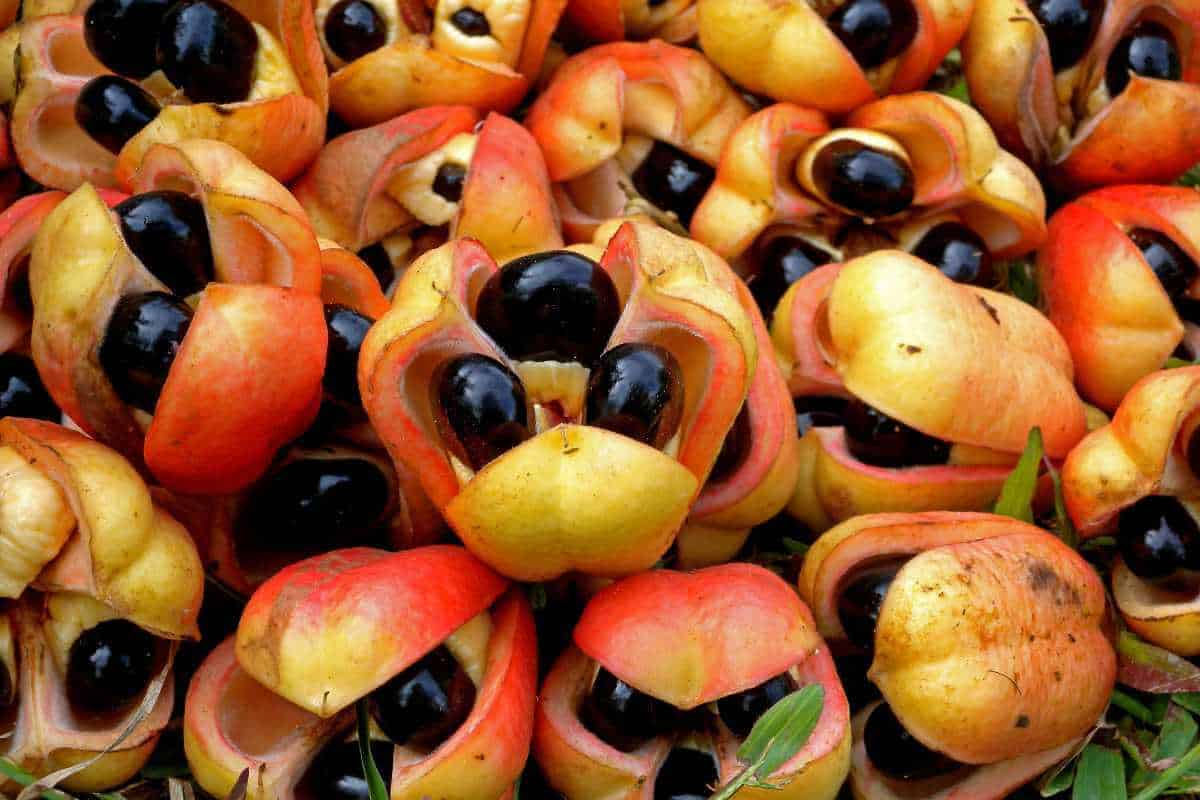 Ackee is a tropical fruit that is native to West Africa but is now grown in many tropical regions, especially in the Caribbean. It is also the national fruit of Jamaica and is grown in a number of other Caribbean islands as well as in Central America.
It's a key ingredient in the national dish of Jamaica, ackee and saltfish. The fruit is pear-shaped and bright red when ripe. It has a unique taste, somewhat similar to a lychee.
14. Adzuki beans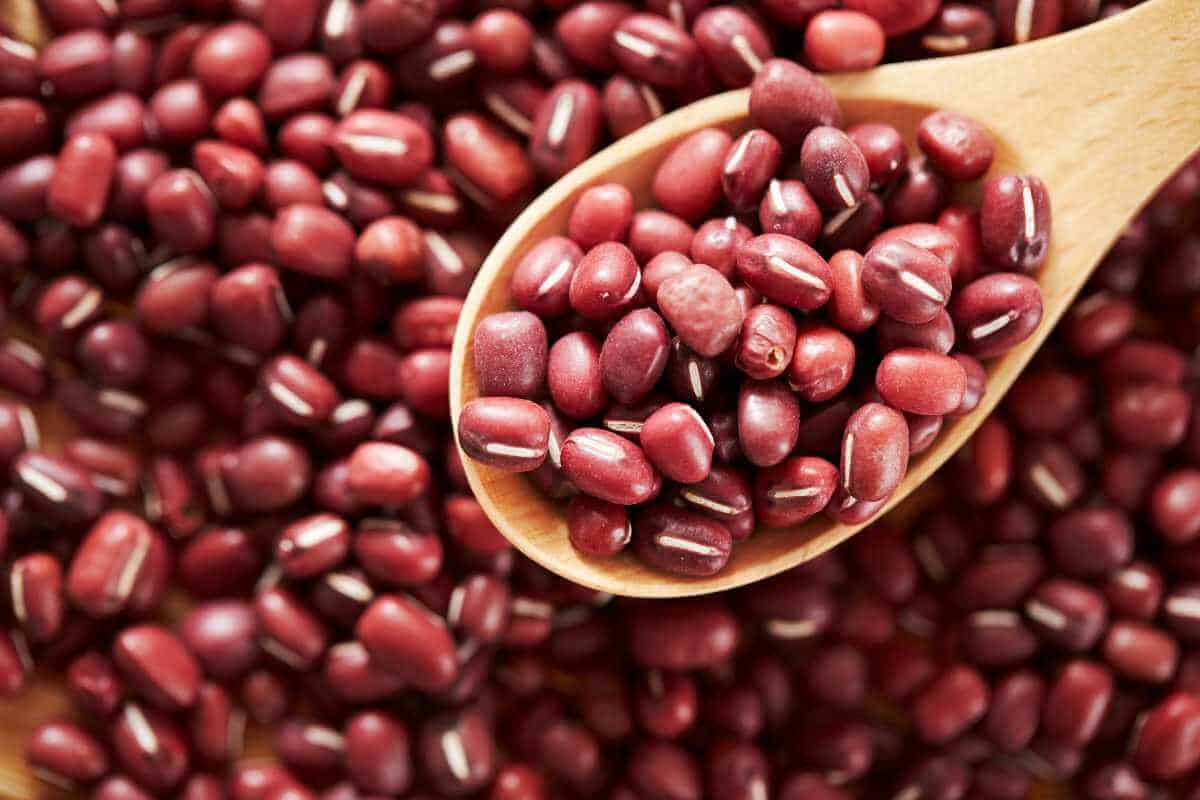 Adzuki beans are grown in East Asia where they are a staple for many people - they are also known as azuki or red beans. They are quite small, and reddish-brown colored beans that are high in protein, with plenty of micronutrients as well, including iron and folate.
Adzuki beans have a slightly sweet and nutty flavor, and as such, they are used a lot in both sweet and savory dishes. In Japan and Korea especially, you'll often find them in desserts, such as anko, a sweet bean paste used as a filling in many sweet dishes or to flavor ice cream, and in savory dishes like red bean soup or as a filling for dumplings.
As a good protein source, adzuki beans are also a great addition to vegan and vegetarian diets. They can be cooked and eaten as a side dish or added to salads, stews, and chili for extra nutrition and texture.
Meat and Fish
15. Angus beef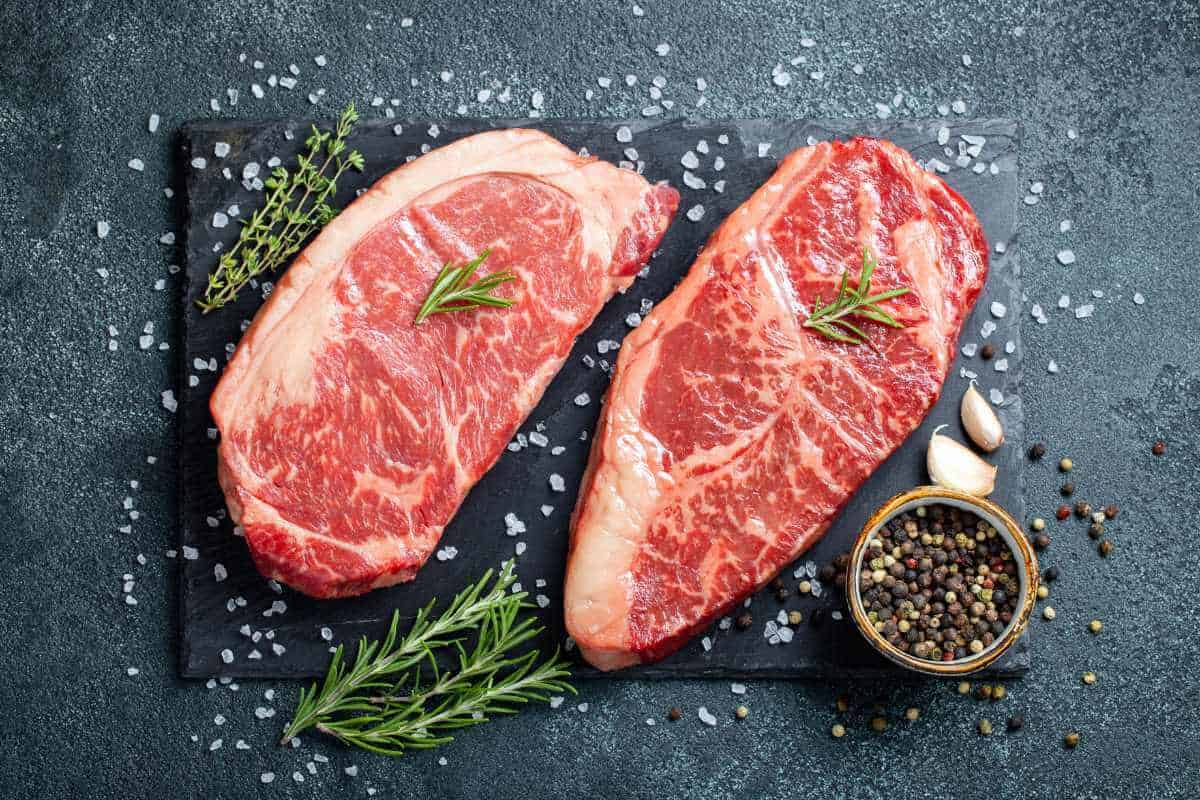 Angus beef is simply the name given to beef that comes from Aberdeen Angus cows, which are originally from Scotland, although there are now American Angus cows in the United States as well. These cows are typically black or brown, large, muscular, and without horns.
The meat is known to be high-quality and normally has a decent amount of marbling (i.e. meat with fat running through it as well) which helps it stay tender and flavorful. Angus beef is usually used for steaks, burgers, and other high-end meat dishes.
16. Anchovies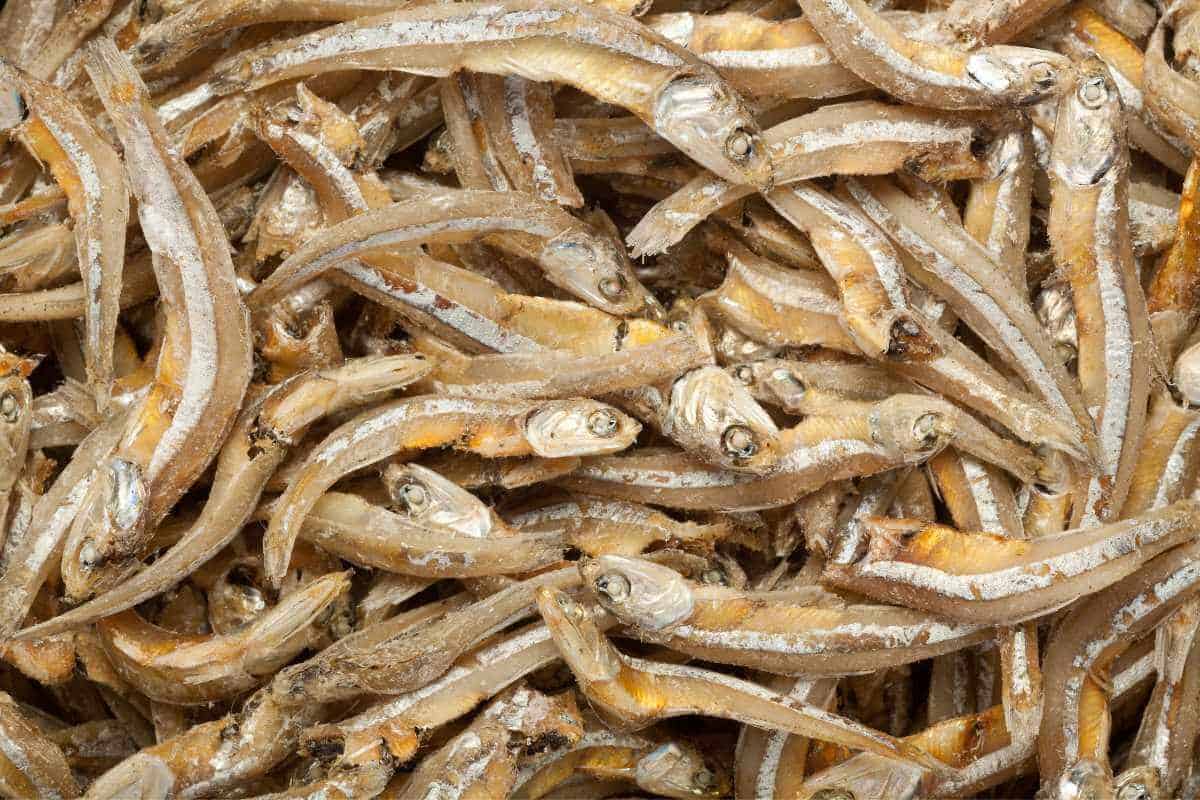 Anchovies are small saltwater fish that are commonly used as a pizza topping or in Caesar salads. They are also a key ingredient in Worcestershire sauce and other condiments.
Although they are small, anchovies are packed with flavor and are a great source of omega-3 fatty acids. Being a small fish, they are also very low in mercury.
17. Ahi tuna
Ahi tuna is also known as yellowfin tuna. It's a type of tuna that is found in warm waters all around the world and is a very popular choice for sushi and sashimi as well as numerous other tuna dishes. Ahi tuna has a soft texture and rich flavor and is delicious on its own or prepared with a little soy sauce.
It's rich in protein and omega-3 fatty acids, however as tuna is a relatively large fish, it can also contain higher amounts of mercury so should be eaten in moderation.
18. Albacore
Albacore is another kind of tuna. Compared to ahi tuna, it has a lighter color, firmer texture, and slightly milder flavor. It's a slightly cheaper variety vs. ahi tuna and is therefore slightly more frequently used in canned tuna (although not as much as skipjack tuna).
Albacore is smaller than yellowfin tuna, however, contains pretty similar amounts of mercury.
19. Arctic char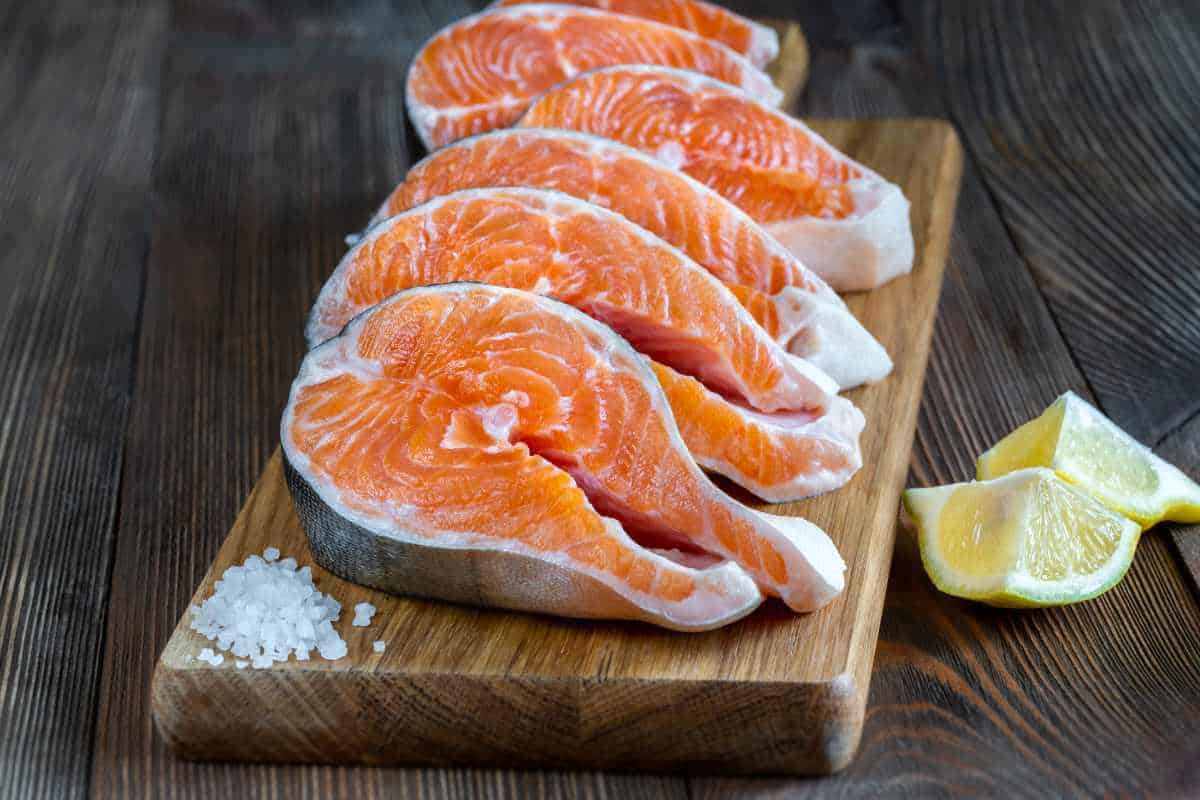 Arctic char is a type of fish that is found in the Arctic but also caught and farmed in Canada and Alaska. It is similar in taste and texture to salmon and is easily mistaken for salmon at first glance, however, it has a slightly milder in flavor – a little more like trout.
It's pretty easy to prepare and can be cooked or eaten raw in sushi for example. It's low in mercury and is a good source of protein, omega-3 fatty acids, and other nutrients making it a very healthy choice of fish to eat.
20. Abalone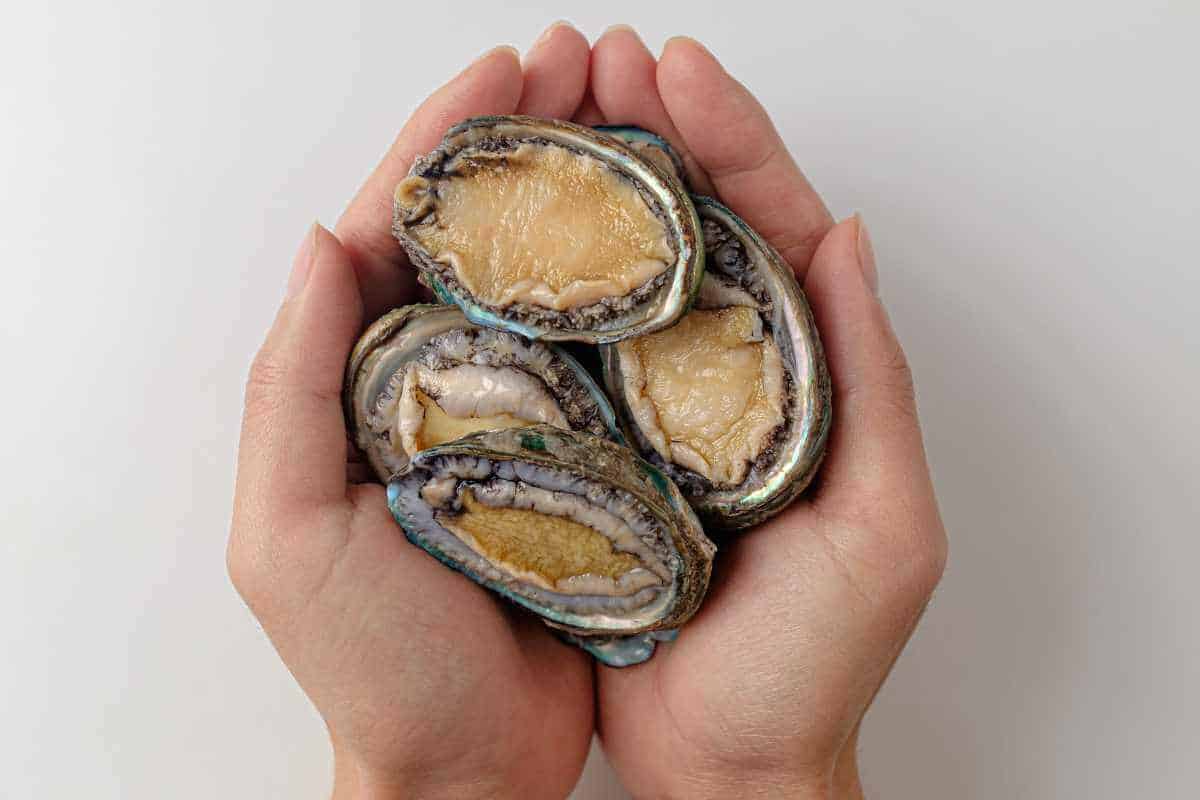 Abalone is a type of shellfish that is found in the ocean along the coasts of California, Mexico, and Japan as well as other places around the world. It's technically a sea snail and lives on shallow ocean floors, so essentially it's similar to a large scallop.
Abalone tastes a little salty with a texture similar to fine calamari. It is a popular ingredient in many Asian cuisines and is usually served raw or lightly cooked.
Other animal products
21. Abondance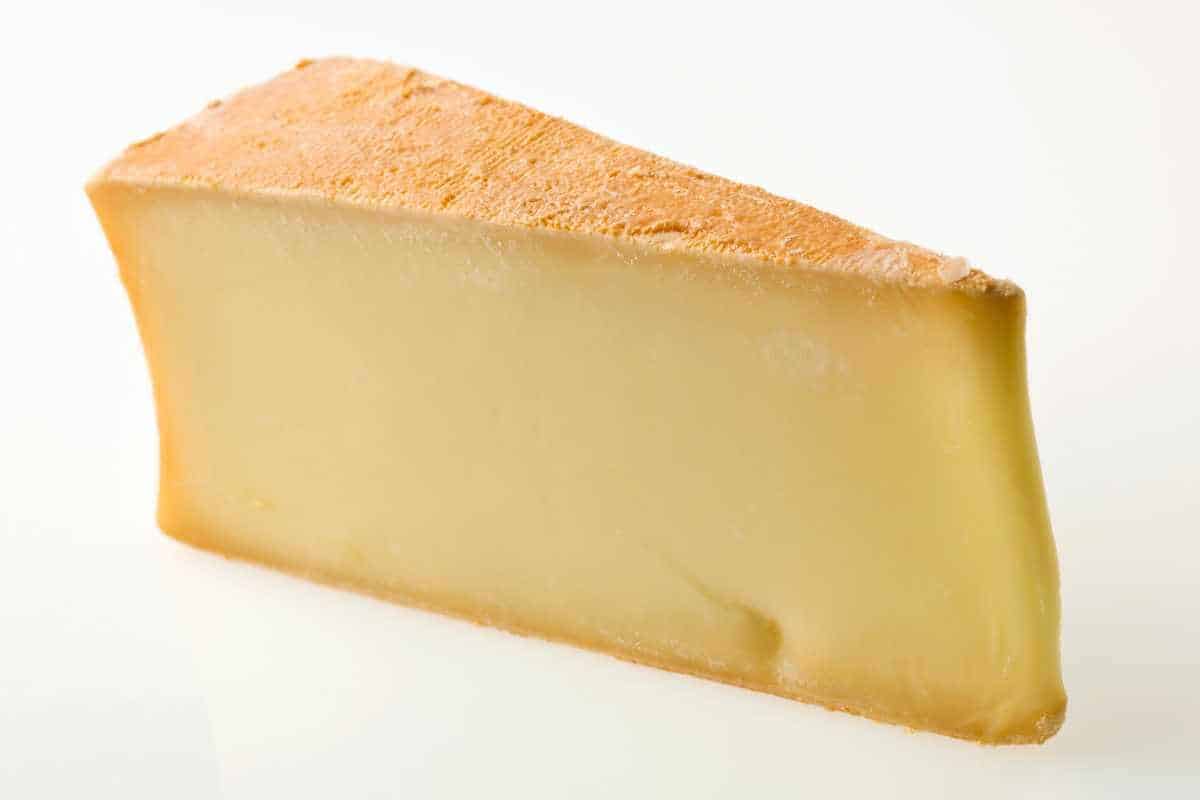 Abondance is a semi-hard yellow cheese made in the French Alps from raw cow's milk. It has a slightly nutty, slightly sweet flavor, with a strong smell, and is firm but supple.
It is usually aged for at least 100 days, during which time it develops a natural yellow-orange rind – just remember to remove the rind before eating! Abondance is often used in fondue and gratins, and it pairs well with white wine.
22. Ardi gasna
Ardi Gasna is known as the "cheese of the shepherd" as it's a sheep's milk cheese. It's from the Basque region of France and is quite strongly flavored, with a slightly tangy and nutty taste and a firm, slightly crumbly texture.
The cheese gets aged for a few months and develops a natural rind in the process, becoming more flavorful as well. If you've never tried it, try adding Ardi Gasna to salads or omelets.
23. Asiago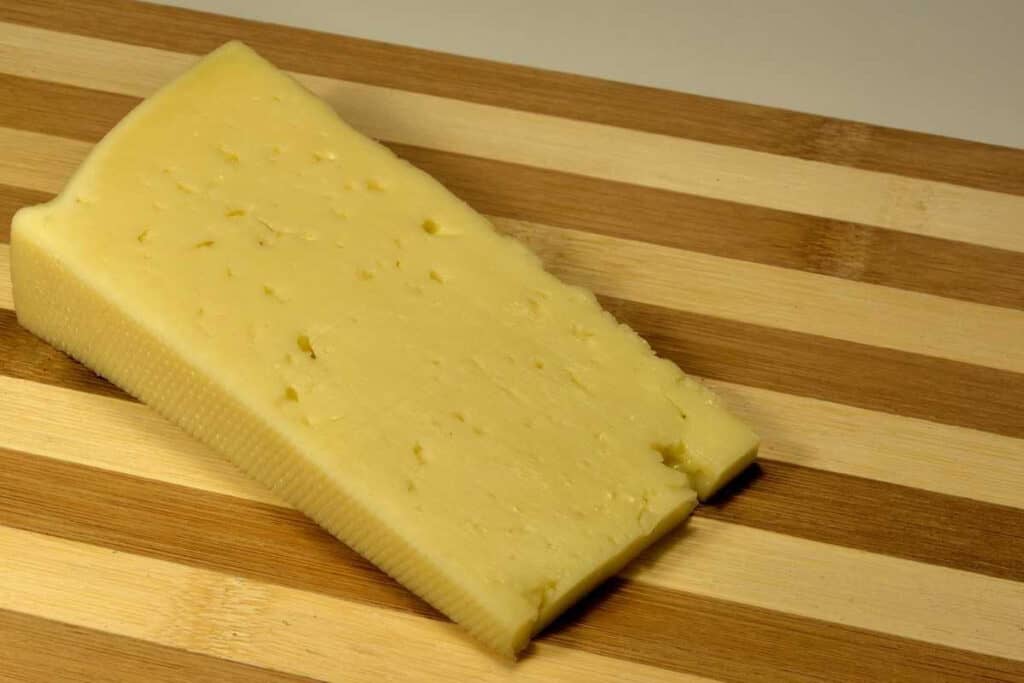 Asiago is a cow's milk cheese originally from the Veneto region of Italy. There are two different kinds - asiago pressato, which is only aged a few weeks and has a mild flavor and smooth texture, and the stronger tasting asiago d'allevo, which is aged 18 months and is a much harder cheese.
Asiago (especially the harder variety) is perfect to great over pasta for example, or shaved onto salads or even added to soups.
Dishes
24. Adobo
Adobo is a seasoning mixture consisting of dried chili peppers, cumin, oregano, garlic, and vinegar. It's primarily used in marinades for meat or vegetables, as well as being added to stews and soups to add flavor and depth.
There are loads of different ways to make adobo dishes, with different combinations of spices, especially between the places adobo is mainly found - Mexico and the Philippines.
25. Amok trey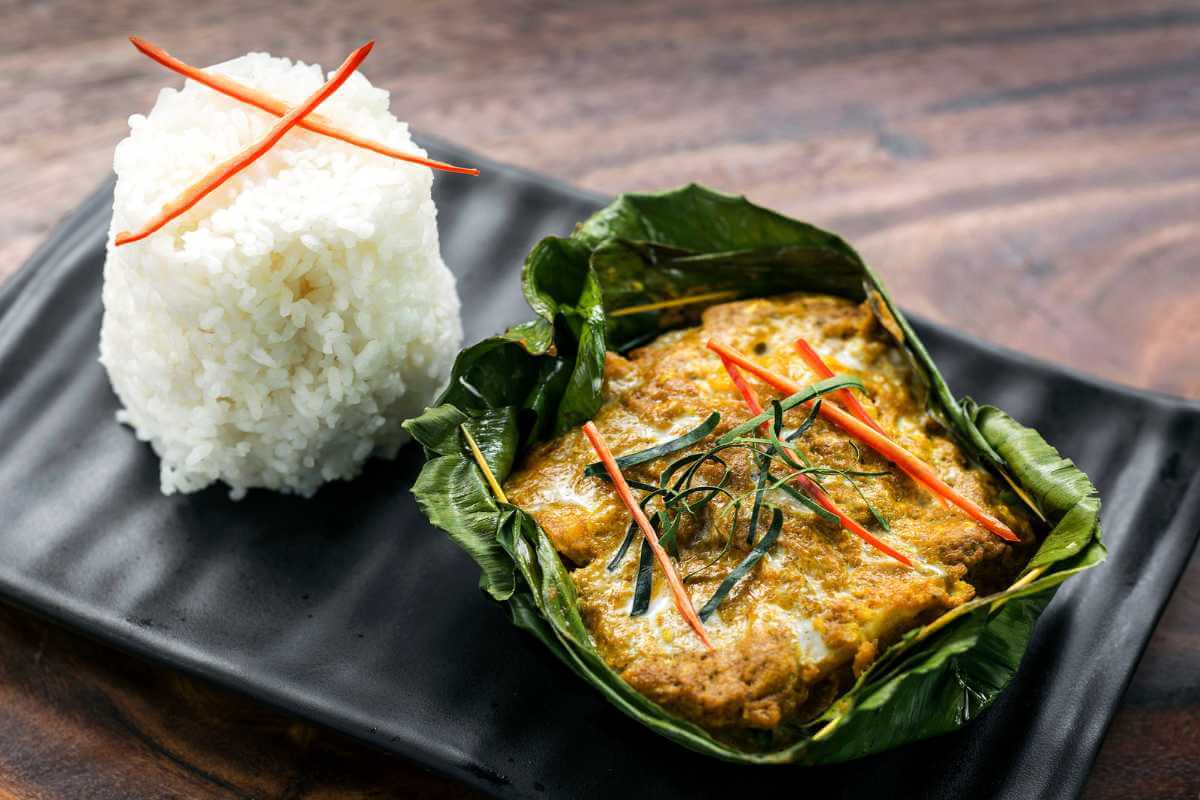 Amok Trey is a traditional Cambodian fish dish. It's quite creamy and aromatic, typically made from coconut milk, lemongrass, kaffir lime leaves, garlic, ginger, and fish steamed in banana leaves. It is normally served with rice.
26. Arancini
Arancini are deep-fried rice balls that are popular Italian street food. They are typically made with leftover risotto mixed with cheese, peas, and sometimes meat or seafood, and then rolled into balls, breaded, and deep-fried.
The result is a crispy, savory snack that is perfect for sharing. Arancini can be served plain or with a side of tomato sauce for dipping.
27. Avocado toast
Avocado toast is so simple, and yet so delicious... if it really were the reason that millennials couldn't buy houses it would almost be worth it. You can keep it super simple and make it with nothing more than sliced avocado on a slice of toast, or mash your avocado and mix it with lemon, salt, pepper, and chili, and even top it with a fried egg. It's a great breakfast or snack any time of the day.
28. Arepa
Arepa is not so much a dish on its own, but it's used with tons of dishes, especially in Colombia and Venezuela. It's a kind of small round flat bread, usually filled with cheese, meats or vegetables and grilled, baked or fried. It's one of my favorite foods that start with A on this list and well worth trying if you haven't before.
Sweets
29. Apple pie
Apple pie is often thought of as a classic American dessert, but cultures all around the world have their own versions of it too. What makes it special is the flaky pastry crust filled with sliced apples, brown sugar, cinnamon, and sometimes other spices or flavorings, and then baked until golden brown.
Eating apple pie warm, out of the oven, has to be one of the most comforting and nostalgic desserts for so many people. Add a scoop of vanilla ice cream, especially while the pie is still warm, to really take it to the next level.
30. Andagi
Andagi is a type of fried donut originating from the Okinawa region of Japan. Made with flour, sugar, eggs, and milk, they are deep-fried until golden brown, resulting in a crispy exterior and soft and fluffy interior.
They are often enjoyed as a snack or dessert and can be served plain or dusted with sugar.
31. Angel cake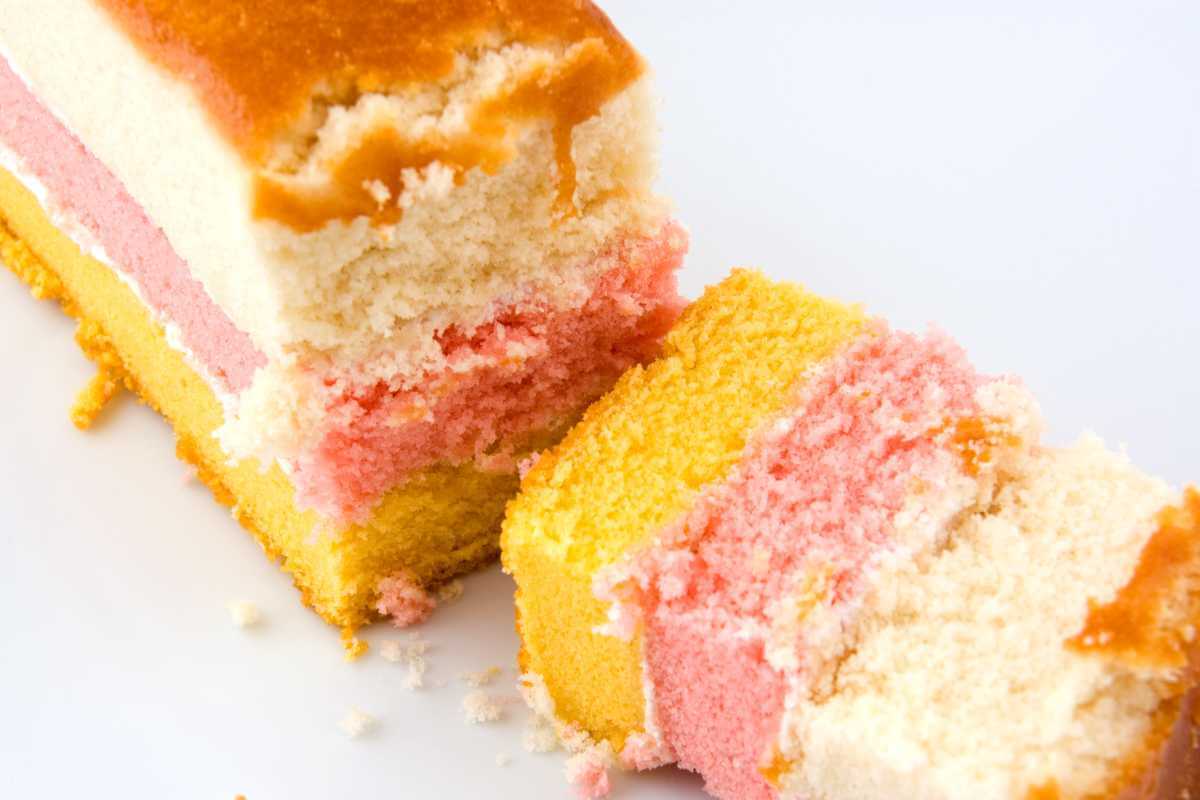 Angel cake is a particularly light and airy cake, made from egg whites, flour, and sugar. It usually has food coloring added as well to make a cake that has layers of yellow and pink, making for a beautiful reveal when you cut into it.
32. Amygdalopita
Amygdalopita is a flourless cake from Greece, made mostly from almonds – it is absolutely one of my favorite foods I've discovered in the process of making this list of foods starting with A. It's actually pretty simple to make, mostly consisting of ground almonds (almond flour), sugar, and eggs, as well as a few spices, and then topped with chopped almonds and powdered sugar after being baked.
After it comes out of the oven, it should still be a little moist and somewhat dense, and it has a nutty but sweet flavor. A slice of amygdalopita and a cup of coffee is something special if you've never tried it before!
Drinks / Other
33. Almonds
Almonds are not technically a true nut, but who really knows the difference? Either way, they are a super healthy snack, packed with healthy fats, protein, fiber, vitamins, and minerals. You can eat them raw, but they are even better lightly roasted. They are also a super versatile ingredient to use in tons of recipes, both savory and sweet, for example, the amygdalopita above.
Add them to salads, grind them into almond butter, and put on toast (it's quite similar to peanut butter), add them to your breakfasts, or use almond milk as an alternative to dairy.
34. Aioli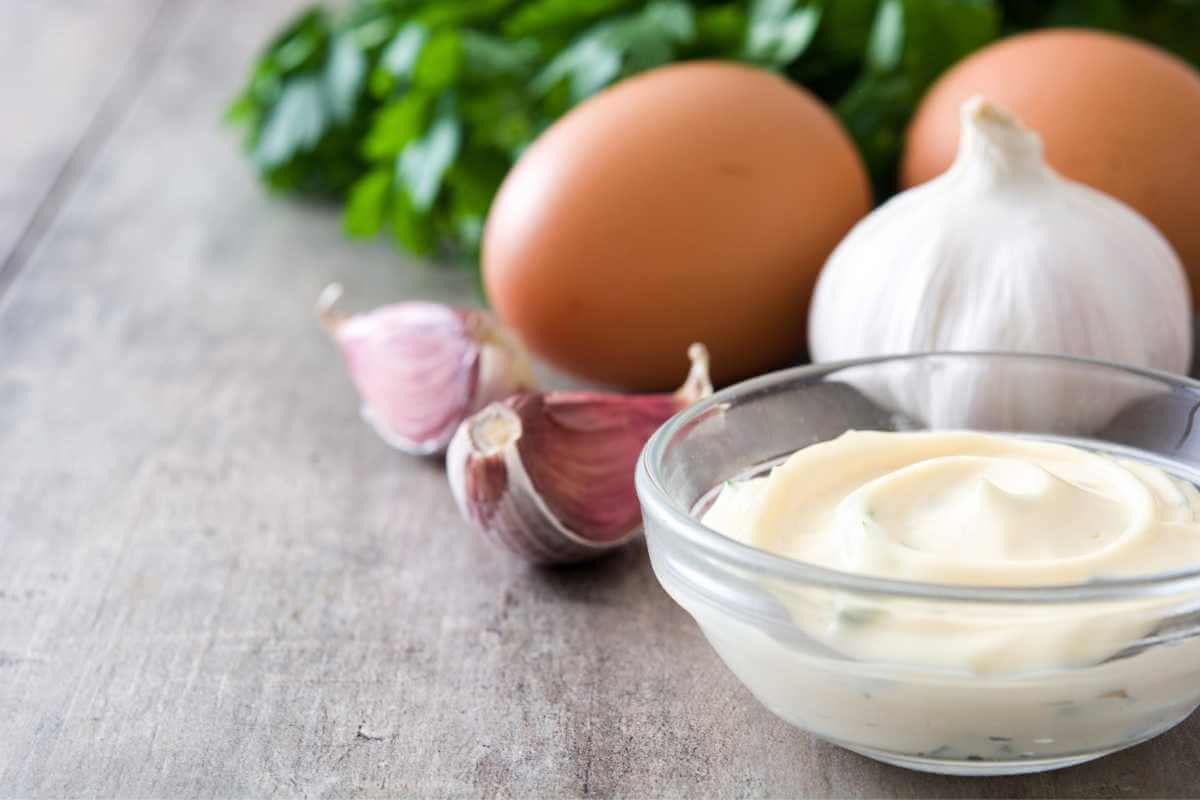 Aioli is very similar to mayonnaise, but typically includes more garlic and lemon juice. It's become ubiquitous these days as people much prefer aioli on their food than ordering mayo. Sometimes a rebrand is all you need!
35. Ajvar
Ajvar (pronounced "aye-var") is a very common spread in the Balkans, made from red bell peppers, garlic, eggplant, and some chili. You'd be hard-pressed to find a Balkan fridge that doesn't have a jar of ajvar in it! It has a smoky and sweet flavor and a chunky texture and is usually served as a condiment with grilled meat or bread.
36. Agave syrup
Agave syrup is a natural sweetener made from the agave plant which is the same plant used to make tequila. If you've spent much time on our website, you'll have noticed we love using agave as an alternative to sugar.
Agave syrup has a lower glycemic index than sugar and is also a good alternative to honey for babies under 12 months as agave doesn't carry any risk of botulism. You can use it as a topping on pancakes too if you like.
37. Apple cider
Apple cider is essentially fresh unfiltered apple juice with no processing and therefore a very short shelf life. It's not alcoholic, vs hard cider which does contain alcohol. It's not to be mixed up with apple cider vinegar, which is apple cider after going through a fermentation process and is (as the name suggests) much more similar to vinegar. Make sure you don't mix them up in any recipes as they are not interchangeable!
38. Arnold Palmer
Arnold Palmer is a simple, non-alcoholic drink named after the famous American golfer, Arnold Palmer who used to order this drink during tournaments. It's a combination of iced tea and lemonade and is super refreshing on a hot day and easy to make at home.
39. Ale
Ale is a type of beer. Compared to lager, it's brewed much faster and at much warmer temperatures. This normally results in a slightly sweeter, fruitier flavor, but of course, there's a ton of variety within ales and some are rather known for their bitterness instead of sweetness. What ultimately sets them apart from lager is the way they are brewed.
40. Amaretto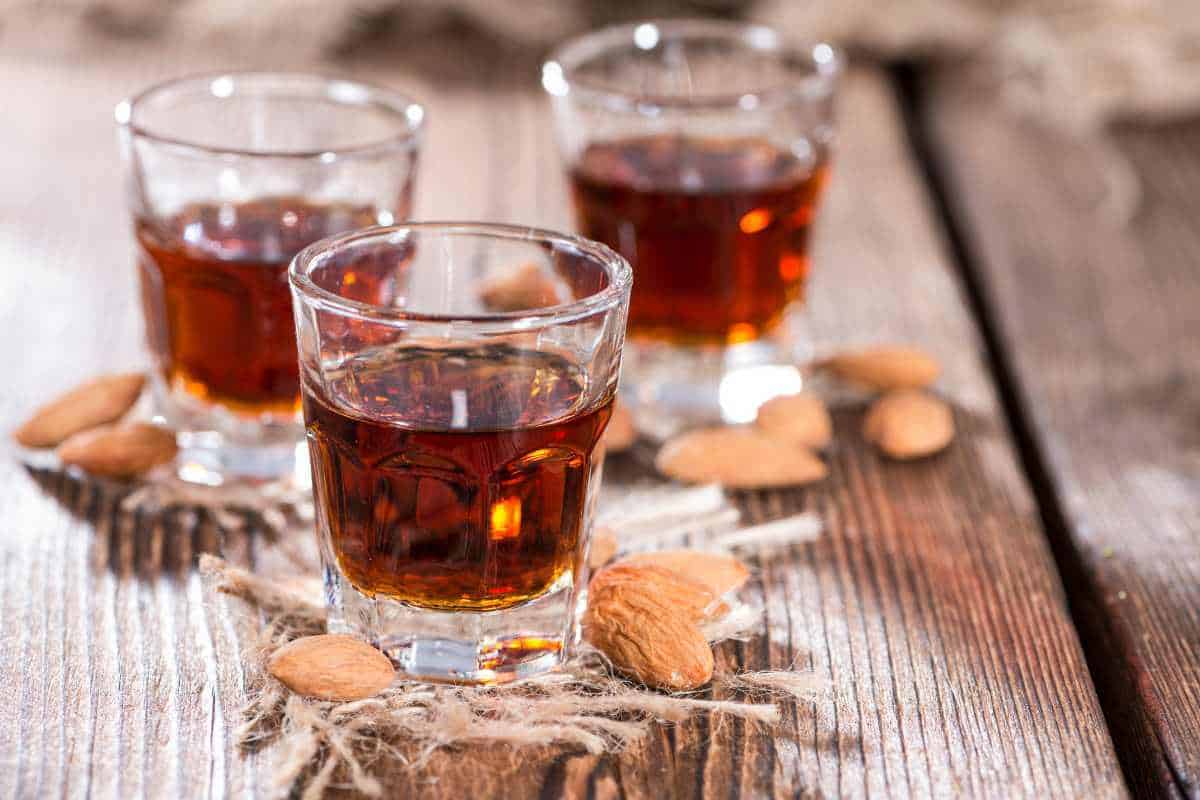 Amaretto is a sweet Italian liqueur made from almonds and/or apricot pits. It's nutty and sweet making it perfect in cocktails or as a dessert ingredient. It also tastes great in coffee or ice cream if you're looking for an extra kick.
41. Americano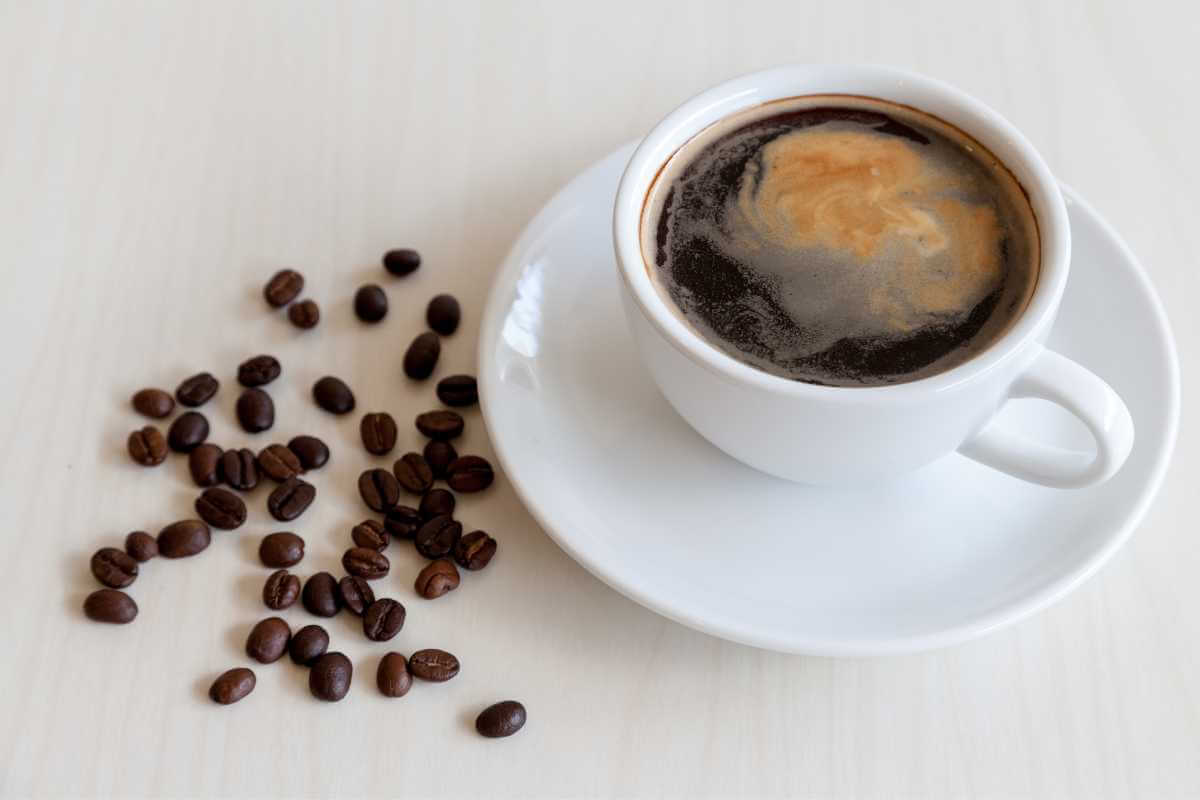 Americano is simply a shot of espresso combined with hot water. It's a popular drink in the US and Europe and has a milder flavor than espresso. It got its name during the second world war when American soldiers found traditional Italian coffee too strong and preferred for it to be watered down.
Final thoughts
So out of all the foods that start with A on this list, how many can you say you've tried before? Let me know in the comments below! And could you guess what an amygdalopita was? I certainly didn't know it before, but it's definitely one of my favorites now! I hope this has helped you discover a few new things, and if there are any foods beginning with A that I missed let me know below!
Also check out these other popular "Foods that start with posts"!
41 Delicious foods that start with A (2023)
How many foods that start with A can you think of? There are more than you think and so many delicious new things to try.
Ingredients
Produce
Apples

Asparagus

Avocado

Arugula

Artichoke

Aubergine

Apricot

Acai

Amaranth

Acerola

African breadfruit

Akebi

Ackee

Adzuki beans
Meat and fish
Angus beef

Anchovies

Ahi tuna

Albacore

Arctic char

Abalone
Other animal products
Abondance

Ardi gasna

Asiago
Dishes
Adobo

Amok trey

Arancini

Avocado toast

Arepa
Sweets
Apple pie

Andagi

Angel cake

Amygdalopita
Drinks / Other
Almonds

Aioli

Ajvar

Agave syrup

Apple cider

Arnold Palmer

Ale

Amaretto

Americano
Instructions
Choose a food from the list

Discover something new to include in your diet!

Comment below and let us know what new foods you discovered