Ready in 10 min, calcium & potassium-rich, this homemade frozen fruit yogurt popsicle recipe for babies and toddlers is a big win. A perfect healthy summer snack for kids made from just 3 ingredients - blueberries, banana, and yogurt with the addition of an optional sweetener.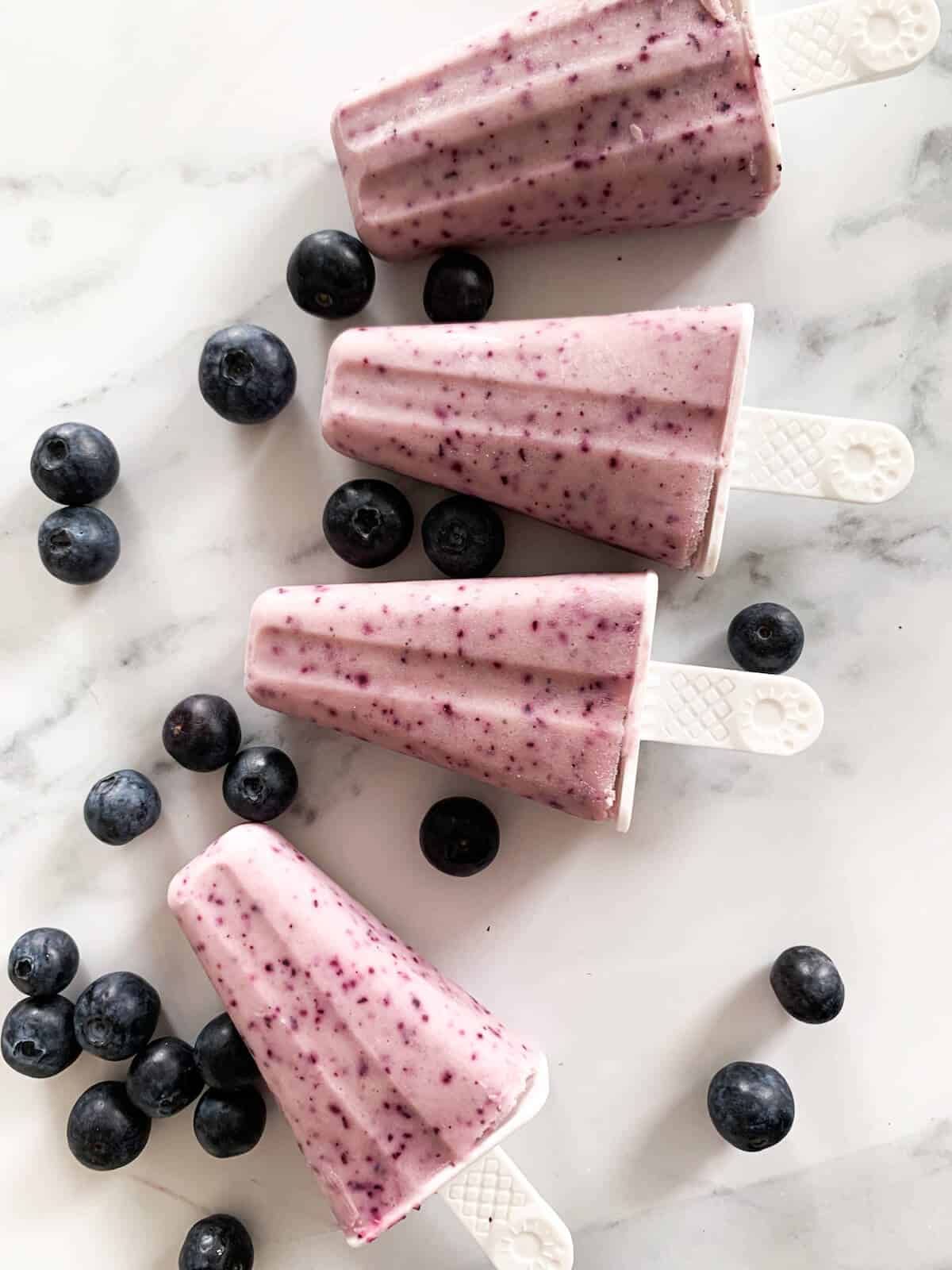 Summer is the perfect time for popsicles. I find them to be the easiest summer snack for kids when they're hungry a few hours after lunch and are longing for something cool and sweet. Great after a nap to give them a boost for afternoon activities.
I don't know about you but I've yet to find a store-bought popsicle that I am completely satisfied with. Most of the time they are just watery and sugary without any "real" ingredients. And they give kids a crazy sugar rush.
Jump to:
Nutrition And Ingredients
Banana - use fully ripe (even overripe) bananas here as they are sweeter. A great source of potassium and carbohydrates that provide energy for the body
Greek Yogurt - you can use any type of full-fat yogurt (we have made this using goat's yogurt and greek yogurt). Great source of protein, fat, calcium, and vitamin B2
Blueberries - a great source of fiber and various vitamins as well as a powerful antioxidant (one of the best)
Natural sweetener - optional if you want it sweeter (or you have underripe bananas). Use agave, date syrup, or honey (for over 1-year-olds). Does not spike blood sugar like regular table sugar.
How to make frozen yogurt popsicles?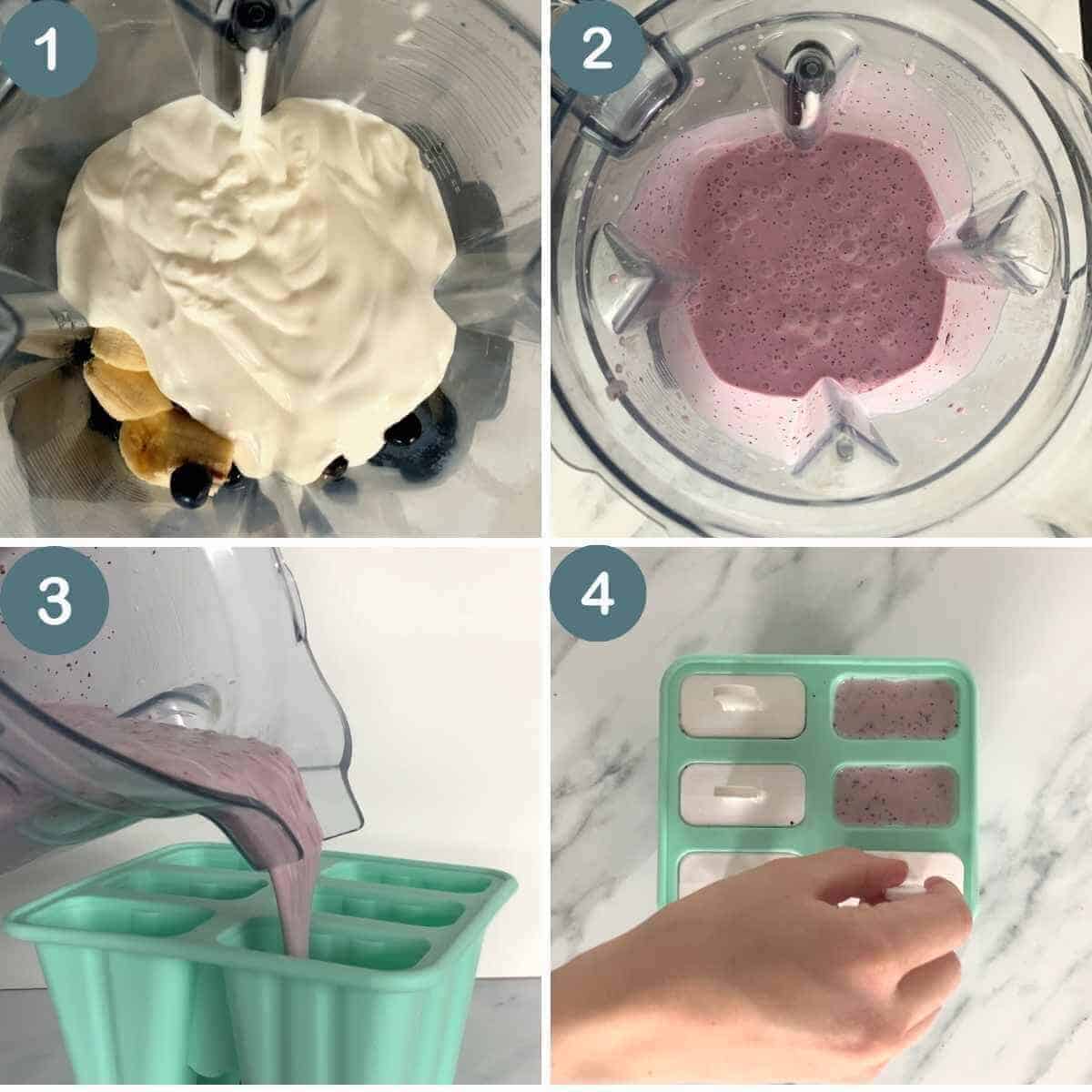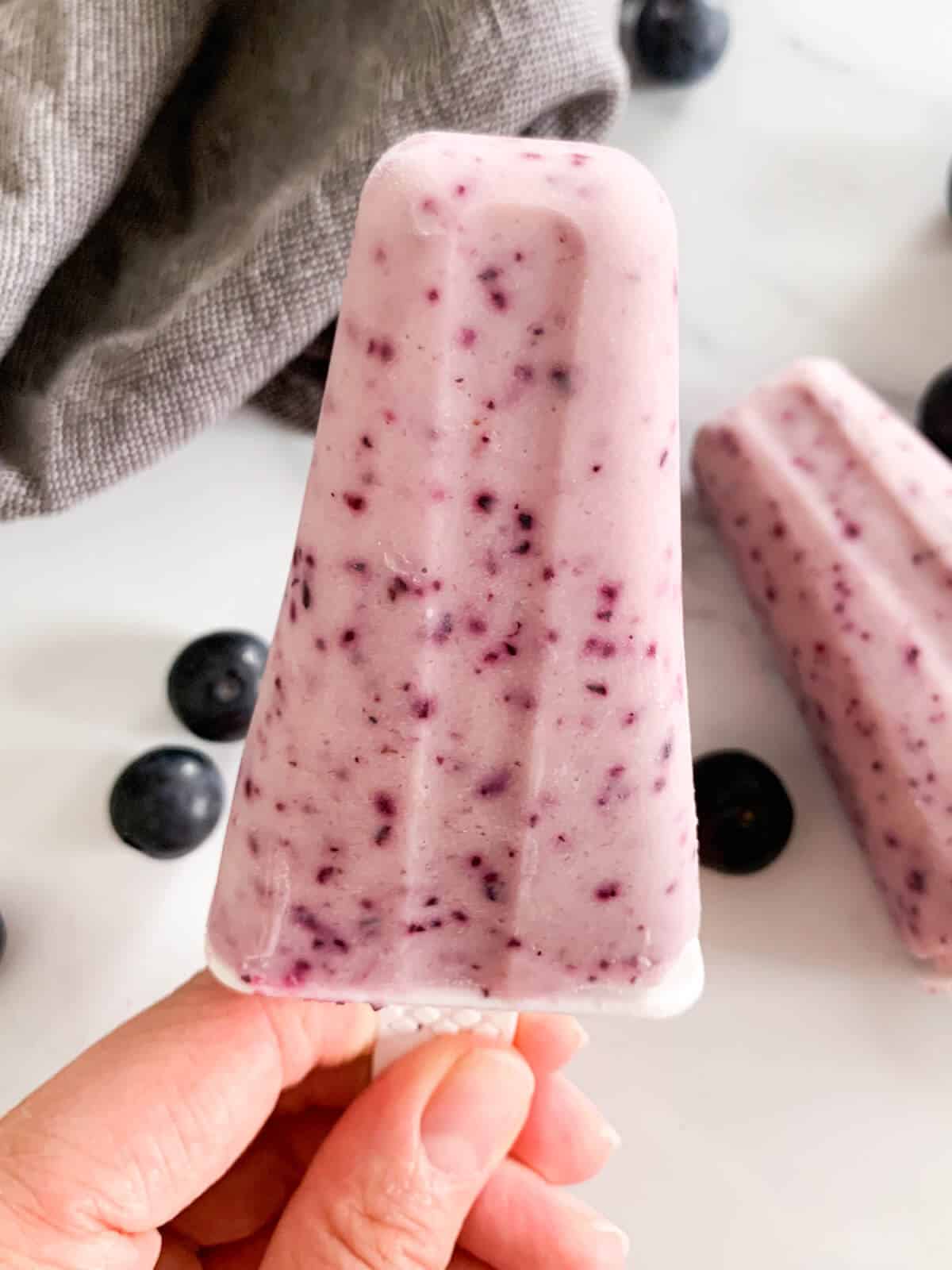 FAQ
Tips & Tricks For The Perfect Popsicle
Use fresh blueberries. If you use frozen ones no matter how much or long you drain them they will still be moist and therefore add water to the popsicle which will make them less creamy. And that end result might not be the same as when using fresh blueberries.
Use a ripe banana. Although this is not a must, I would recommend you use a ripe banana as it will give more sweetness to the popsicle. But if you like less sweet options you can easily go for an under-ripe one if you have a good blender.
Allow enough time to freeze. To make sure that the popsicles are really ideal for eating, you need to allow enough time for them to fully freeze. When I tested the recipe, I found that anything less than 6 hours is just not enough causing them to break when you take them out from the mold.
Variations
Use another fruit. Although this recipe is called "Frozen Blueberry Yogurt Popsicle" you can use another fruit of choice. I would recommend you stick with forest fruits like raspberries, blackberries, or blackcurrants because they are the most similar to blueberries and they would therefore probably give the same outcome.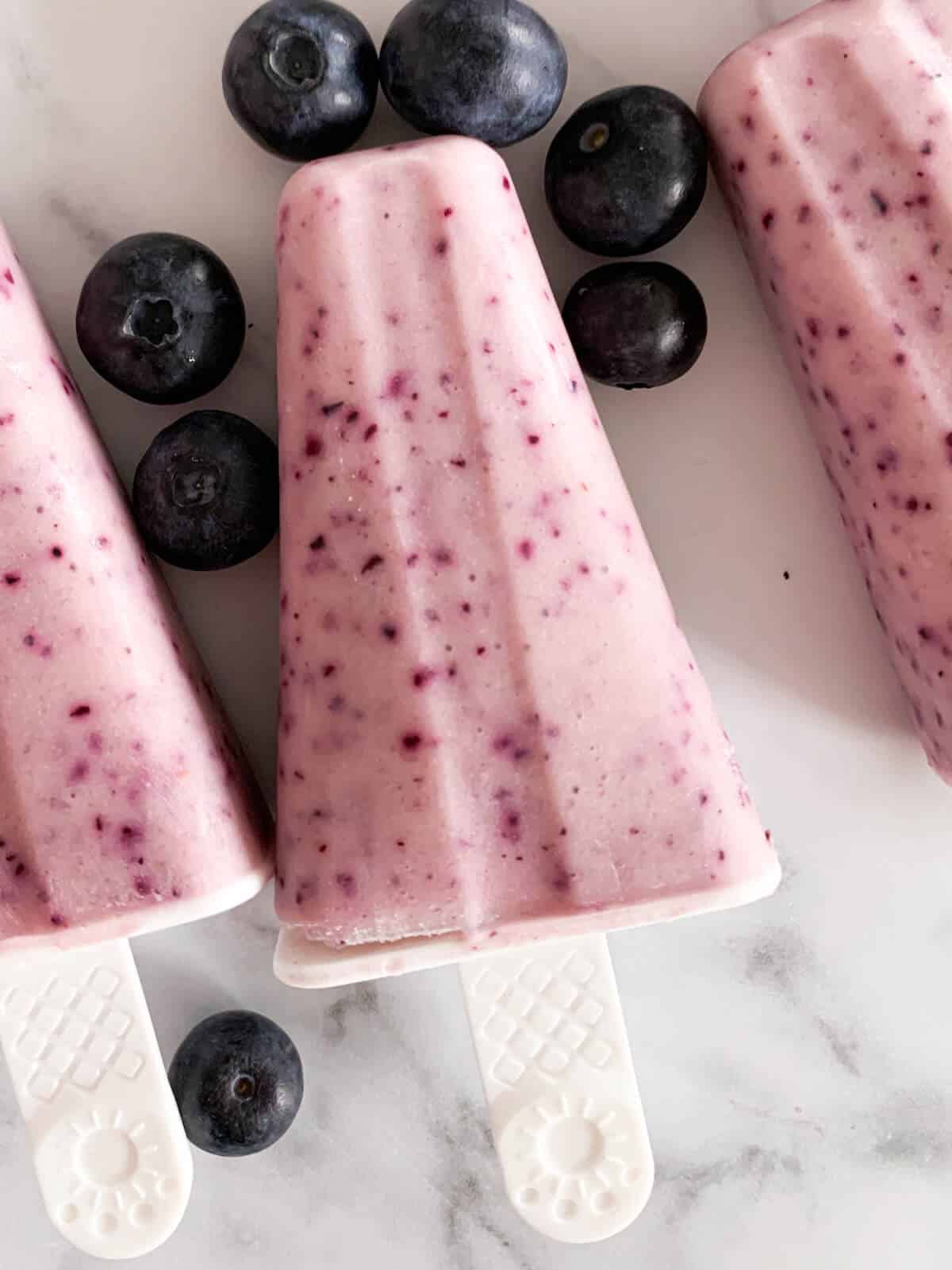 More Summer Snack Recipes Like This
If you've tried this recipe or any other recipe on the blog, then please rate it and leave us a comment below!
If you've tried this recipe or any other recipe on the blog, then please rate it and leave us a comment below!