Just as you've gotten the hang of all that introducing solids and transitioned to finger food stuff, suddenly you have a whole new department to think about – healthy snacks for toddlers.
Children and food are a special topic. That's why there's a whole science dedicated to it. I guess that is why we have a whole website about it too.
And while you can prepare a family breakfast, lunch, and dinner that you can share with your toddler, snacks are a whole different story.
You've got to keep them interesting, keep them healthy, and not overcomplicate your life. Sounds difficult right?
Well it doesn't have to be.
Snack Ideas For Kids
Around the time your kid reaches the 12-month mark, you'd want to have 3 main meals and 2 snacks per day. If they're still bottle feeding, then these bottles can be considered as snacks.
But in general, once you wean from the bottle (and 12 months is usually the time to start doing so), you'd want some healthy toddler snack ideas ready.
But what does a healthy toddler snack mean? Well literally any that contains whole fresh local foods such as grains, milk and dairy products, fruit, vegetables, legumes and healthy fats in the forms of nuts, oils, and seeds.
When I think about snack ideas for toddlers I always try to avoid any processed food, store-bought food that has excessive amounts of salt and/or sugar as well as deli-meats.
And I know it might sound complicated and time-consuming but really when you get the hang of it, it's really not. It's pretty easy and the ways to mix and match possibilities from our list are endless.
So keep on reading for the ultimate master list of healthy snack ideas for toddlers and kids.
Healthy Grains Snacks For Toddlers
Grains are the edible seeds of plants that belong to the grass family. They provide a significant amount of carbohydrates which will keep your child fuller for longer.
The list below is a list of our healthy toddler snack recipes that contain grains that your toddler will love. Some are also good for baby-led weaning.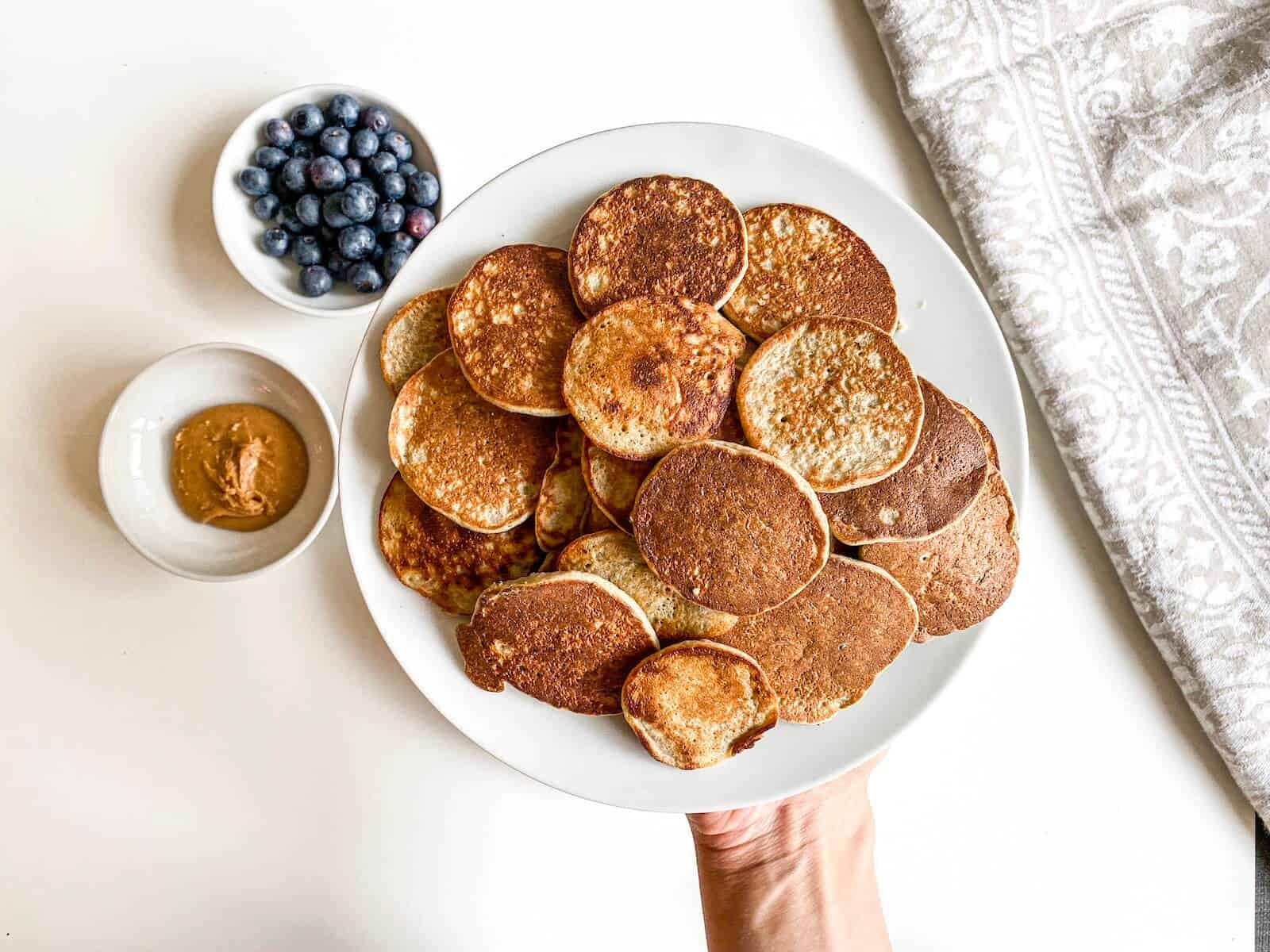 Milk And Dairy Products
When choosing milk and/or dairy products, make sure that for children under the age of 2 years you choose full-fat options.
Healthy Fruit Snack Ideas For Toddlers
Vegetable Snacks For Toddlers
Protein (Meat/Eggs/Legumes) Toddler Snacks
Healthy Fats Toddler Snack Ideas
Final Note
If you've reached the end of this post then you now probably have a good idea on what healthy snacks for toddlers and kids looks like. And don't forget that you can use each of these ideas to build up a main meal or simply use leftovers from a main meal for a quick and easy toddler snack idea.
Which snack do you find the quickest and easiest to prepare? We'd love to hear your thoughts so leave a comment below.
You might also like: