Easiest baby food puree ever – this banana puree is a no-cook, 5 minutes to make puree that is great for when you are just starting solids.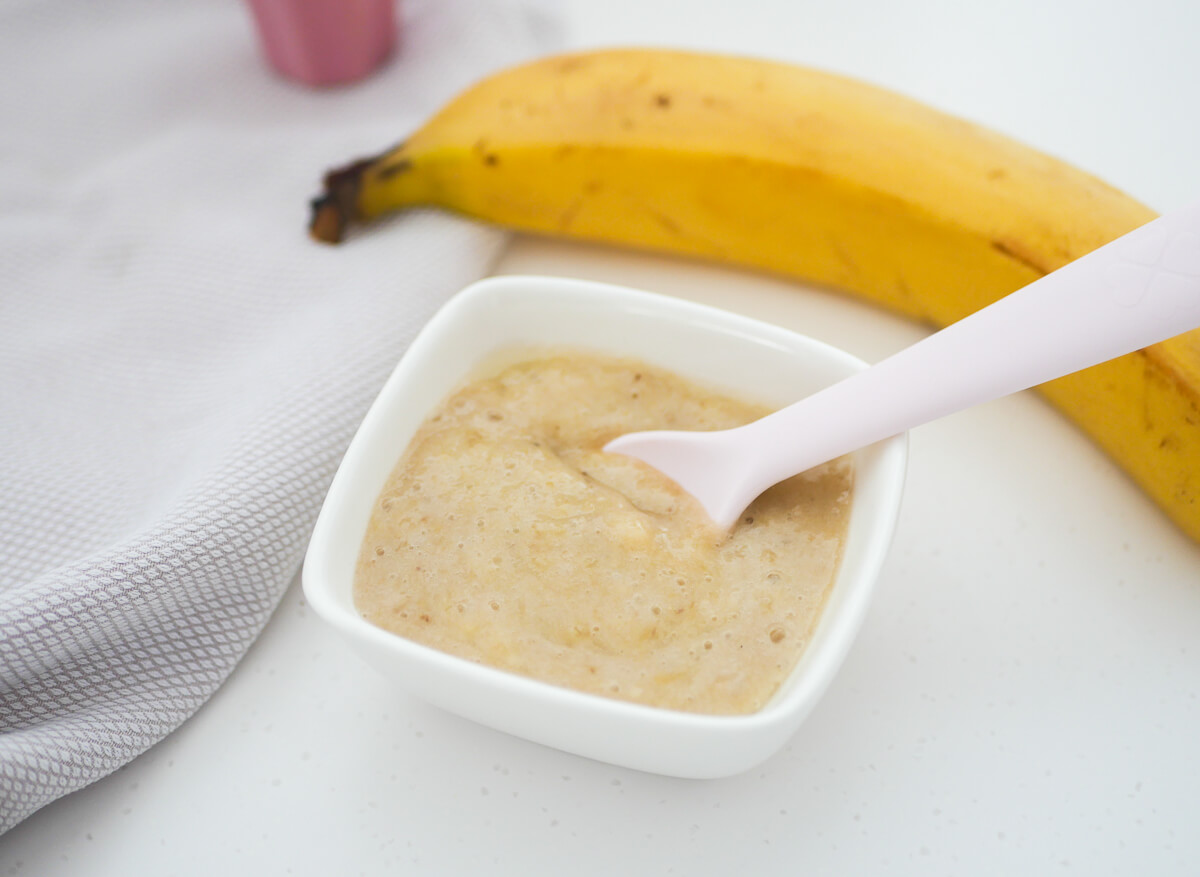 Banana! Probably the most consumed fruit among babies, toddlers, and kids. Mainly because it has the perfect creamy texture and sweet taste that can make almost any recipe that much better.
That's probably why banana is one of the first foods introduced into many babies' diets at 6 months old. Particularly as a banana baby puree.
And the fact that it requires no cooking is another benefit to this wonderful and nutritious fruit.
A great stage 1 baby food puree.
Jump to:
Ingredients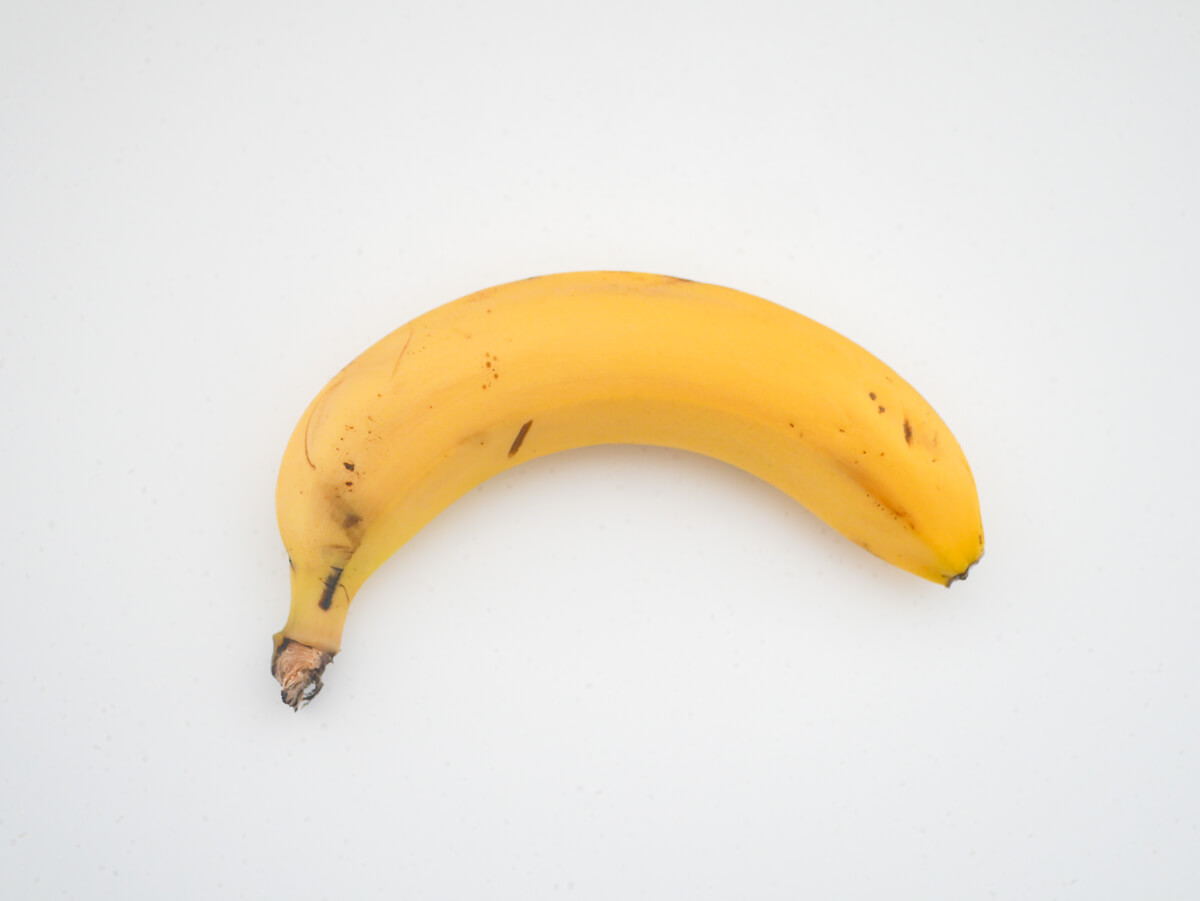 Banana (obviously): the great thing about a banana is that you can perfectly blend it in a blender no matter its state of ripeness. Either fully ripe or under-ripe, banana makes a great baby puree.
However, there are actually differences in its nutritional content based on ripeness. An under-ripe banana will have more starch and will not be as sweet. Whereas a fully ripe banana which will have had a lot of its starch already turned to simple sugars – hence the sweeter taste and softer consistency.
Bananas are a great source of certain B vitamins (particularly B6 and biotin) as well as vitamin C.
They are also a good source of manganese, copper, and potassium and have a fair amount of dietary fiber.
How to make banana puree for baby

Peel and break/cut the banana. If you have a fully ripe banana and a good blender you probably don't even need to cut it at all.
Blend. Now that you've prepared your banana, just throw it in the blender and blend until smooth. You can add a tablespoon of water if you feel necessary to get your desired consistency.
Hint: There are certain blenders that were created just for baby food but we have always used this blender for both our baby foods and every day for our (adult) smoothies or the Vitamix.
Serving size is just for guidance, but if your baby needs more or less food please follow their cues.
Possible Banana Baby Food Variations
Bananas are such a great fruit because they don't necessarily have to be served as a puree. Not even for a 6-month-old baby. See some variations below:
Mashed banana baby food: If you're over the puree stage, transitioning from purees to finger food or simply want to start with mashed rather than smooth baby purees then this recipe is perfect if you modify the "how-to" part. Instead of putting in the blender, you can simply mash the banana by pressing down on it with a fork. You'd probably want your bananas to be a little bit riper here so that they're easier to mash.
Tips for making banana baby food
pick a ripe banana as it is easier to blend and will be sweeter for baby
the banana may turn brown which is normal due to oxidation. It is still safe to eat
let baby hold the spoon with the banana puree and feed themselves if possible. You can hold one spoon and they can hold the other
add a pinch of cinnamon for taste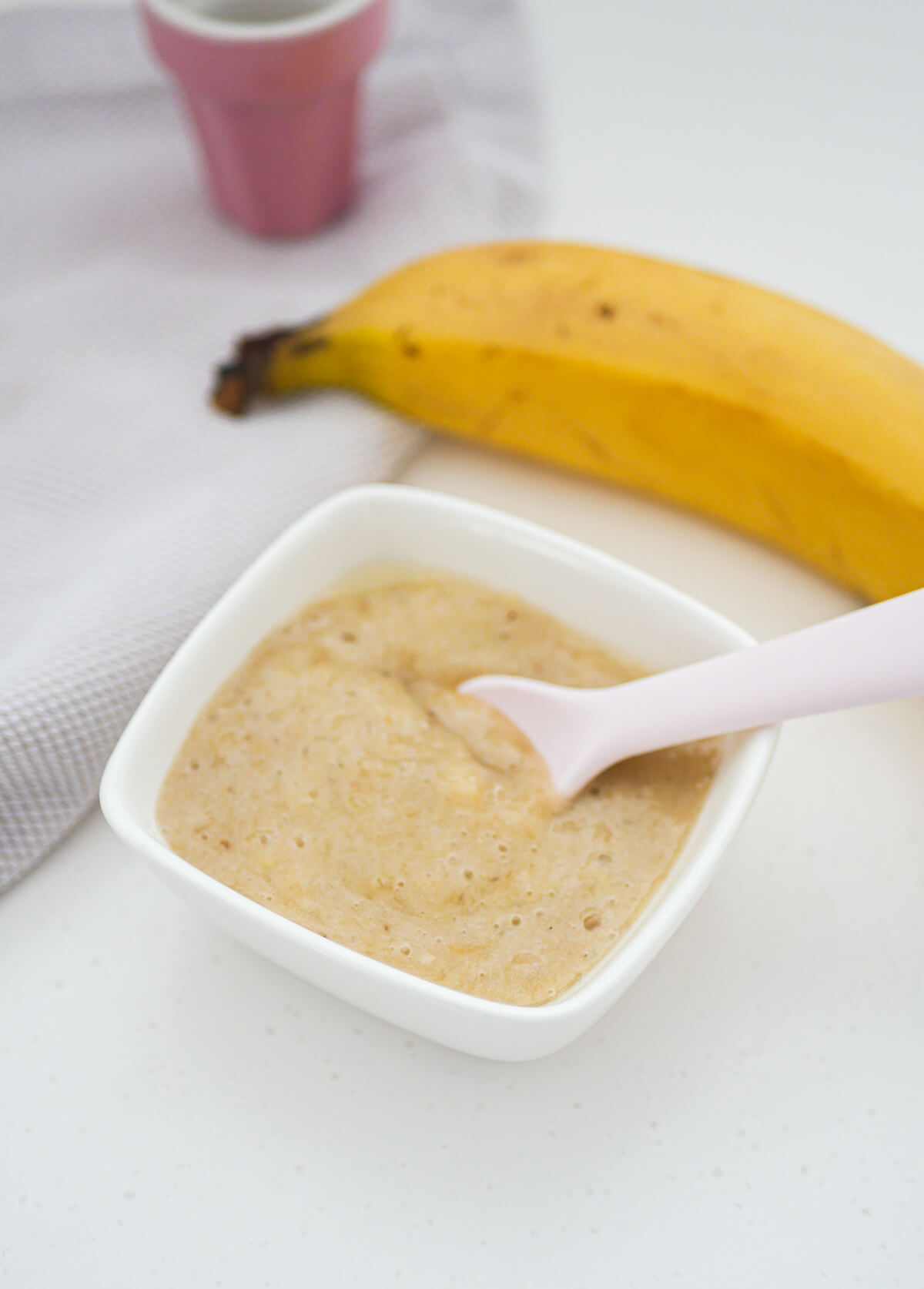 How to store banana puree for baby?
Puree is best stored in airtight containers in the fridge. In the freezer use ice cube trays or specific trays for baby puree like this one from Keedo Feedo.
Store in the fridge for 3 days and freezer for up to 6 months
Thaw overnight in the fridge in an airtight container
To serve remove it 2 hours in advance from the fridge so the puree reaches room temperature and then you don't have to reheat it
Reheat in a small saucepan on the stove with a teaspoon of water
More baby food purees
If you've tried this recipe or any other recipe on the blog, then please rate it and leave us a comment below!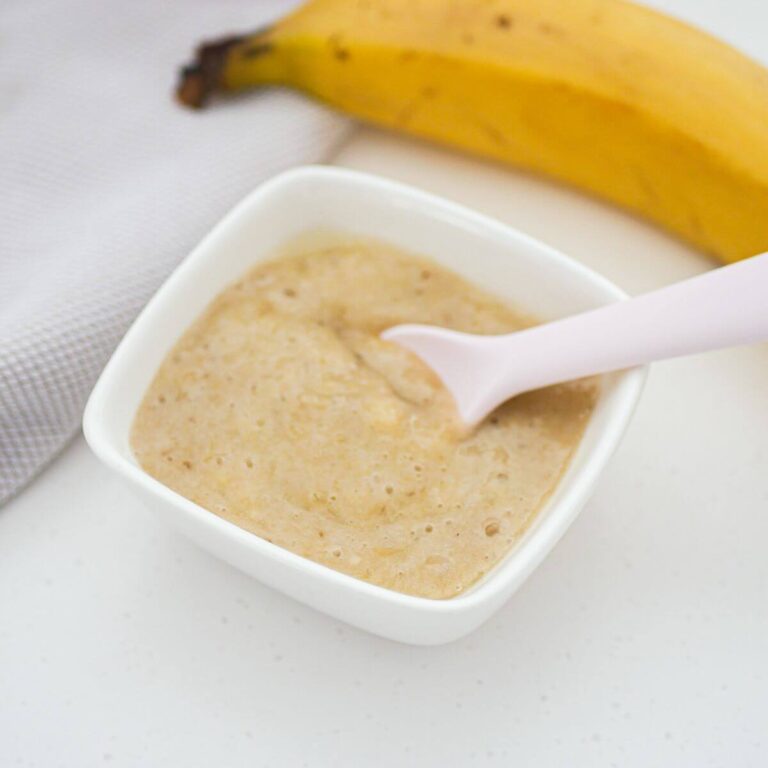 Banana Puree for Baby
Easiest baby food puree ever – this banana puree is a no-cook, 5 minutes to make puree that is great for when you are just starting solids.
Ingredients
1

medium

banana

pinch

cinnamon

optional
Instructions
Place in a blender and blend until smooth.

Add a tablespoon of water if you need to reach a smoother consistency.
Notes
for baby 6 months old + (or earlier if advised by pediatrician) 
pick a ripe banana as it is easier to blend and will be sweeter for baby

the banana may turn brown which is normal due to oxidation. It is still safe to eat

let baby hold the spoon with the banana puree and feed themselves if possible
store in airtight container in fridge or freeze in ice cube tray up to 3 months 
Nutrition
Calories:
105
kcal
Carbohydrates:
27
g
Protein:
1
g
Fat:
1
g
Saturated Fat:
1
g
Polyunsaturated Fat:
1
g
Monounsaturated Fat:
1
g
Sodium:
1
mg
Potassium:
422
mg
Fiber:
3
g
Sugar:
14
g
Vitamin A:
76
IU
Vitamin C:
10
mg
Calcium:
6
mg
Iron:
1
mg