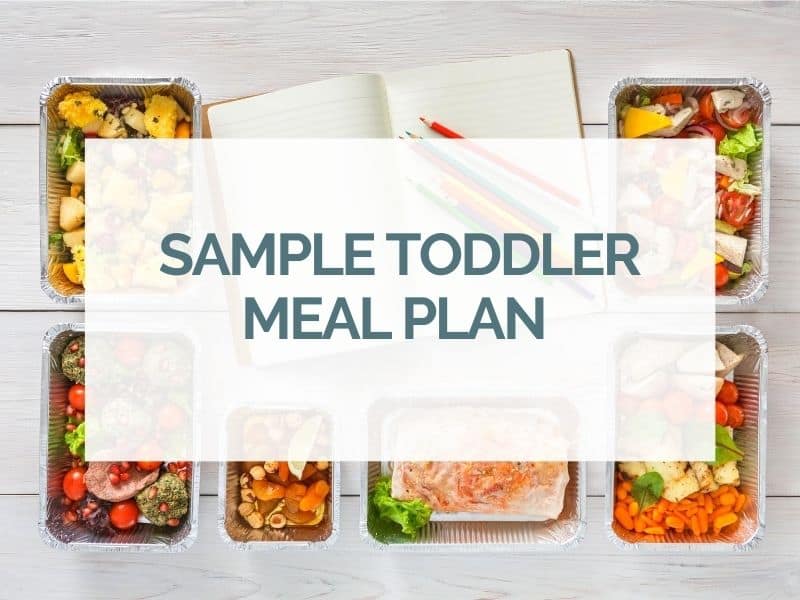 Deciding when, what, and how much to feed your toddler can be a challenge. Especially if your toddler changes their mind about what food they will eat every day (and let's face it, most toddlers are like this). How are you supposed to come up with a toddler meal plan that they will actually eat?
And you still want to ensure they get a balanced diet that covers all the major food groups, macronutrients, vitamins, and minerals. And that they have enough energy (i.e. calories) to get through the day.
Plus, you need to do this like 5 times per day. Possibly with 5 different toddler meals. That they may or may not eat. 😩
Jump to:
Toddler Meal Plan
But you can relax. I'm here to guide you through the process and provide you with 3 toddler meal plans that have been prepared with all their nutritional needs in mind.
And on top of that, I'll help you make your own toddler meal plans if you follow just a few guidelines.
These toddler meal plans are based on average requirements so depending on your child and depending on the day, the amount they eat will fluctuate. But what all these toddler meals have in common is that they provide just the right amount of nutrients and energy for your average toddler (of course we know that yours is far from average)
So sit back and let's get started.
Daily Toddler List of Foods
No matter what meals or recipes you choose for your toddler meal plan, you should make every attempt to include a variety of the below.
Protein
Milk and dairy products
Legumes
Meat and poultry
Fish
Eggs
Nuts and seeds
Fat
Plant-based oils
Butter
Milk and dairy products
Nuts and seeds
Avocado
Produce
Carbohydrates
Wholegrain wheat products (pasta, bread, toast, tortillas)
Wholegrain rice
Grains (rye, barley, buckwheat, millet, oat, quinoa)
How Many Toddler Meals Should I Serve Per Day?
Once your baby hits the 12-month mark, we usually propose 3 main meals and 2 small snacks. And this is actually the number of meals that can be served for adults as well.
There can be differences however in the schedule of main meals and snacks.
Some toddlers will love a "normal" breakfast-snack-lunch-snack-dinner schedule while others will do better with a breakfast-lunch-snack-dinner-snack.
So adjust as you feel works best for your child's (and your own) meals.
What is the Ideal Timing Between Toddler Meals?
Unfortunately, there isn't one that can be generalized for all toddlers.
And not only because every toddler is unique, but because their hunger and satiety feelings change daily. So one day they might require food every hour and the other they might not want to eat for hours and hours.
But for both cases, my recommendation is the same. Once you have established a routine for the order of your meals, aim to serve at the same time each day.
Toddlers love predictability. And even though they sometimes might not touch the food, keep on serving per schedule. It's your job to choose when and what to serve. It's theirs to choose whether to eat and how much.
If you need some help to start, check out our baby and toddler feeding schedules where you can see at what times we serve our kids their meals.
Also, multiple times a week we share on our Instagram stories what we feed our kids each day so you can follow us there for more ideas.
Toddler Meal Plan Day 1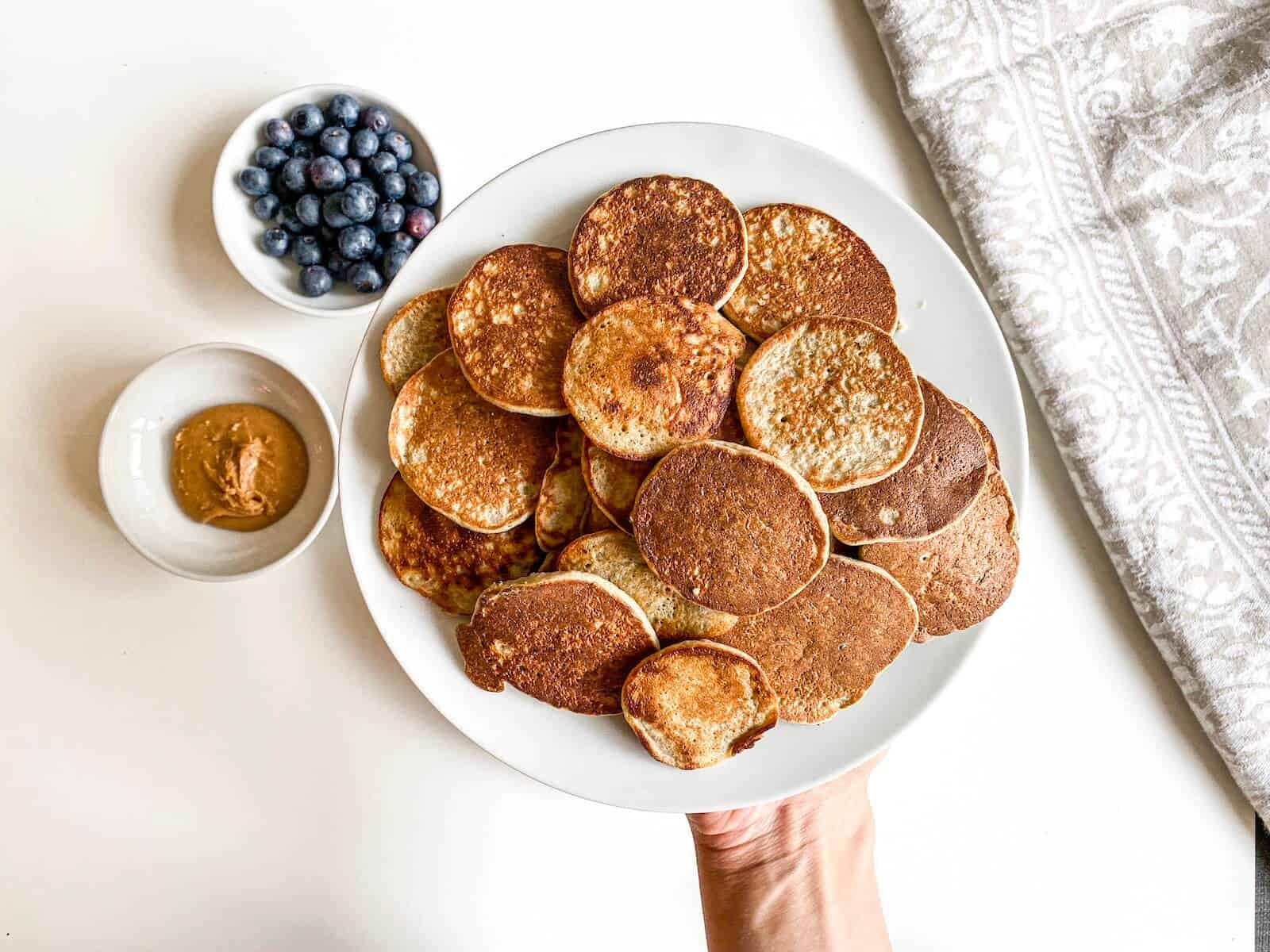 Toddler Meal Plan Day 2
Toddler Meal Plan Day 3
How to Make Your Own Toddler Meal Plan
If you're still not confident you can put your own plan together to meet all your child's nutritional requirements, then I am here to reassure you.
It can be pretty easy to learn how to mix'n'match different foods to ensure enough of those essential nutrients and enough calories are served to your toddler.
All it takes is a little tiny bit of math. Simple math I promise. 😀
All you have to do is add up the servings you are offering to your child until they reach the daily amounts they need.
Toddler Food Group Daily Serving Requirements
Grains: 3 daily servings
Fruit: 1 daily serving
Vegetables: 1 daily serving
Protein: 2 daily servings
Dairy: 2 daily servings
Fats and oils: 3 - 4 teaspoons
Take a look here to see what a serving size for each food group means.
Don't worry if one day you have 2 fruit servings and the other day ½. Nutrition is all about balance and you'd want to keep it between -1 and +1 for each food group.
Final Note on Your Toddler Meal Plan
There is no such thing as a perfect toddler meal plan or diet. The main reason for this being that you cannot control how much of what your toddler eats. And you don't need to.
Toddlers (and babies and kids in general) have a great inner sense of satiety and hunger and they won't eat if they're not hungry just as they'll ask for more if they are.
Make sure you don't pressure them and let them make their own choices after you've decided what to serve and when. This is one of the keys to raising them into healthy little food lovers.
More Toddler Posts:
If you're looking for more posts on toddlers, check these out: