3 options for a healthy toddler meal plan, daily toddler schedule, food chart for toddlers and a free meal planner printable.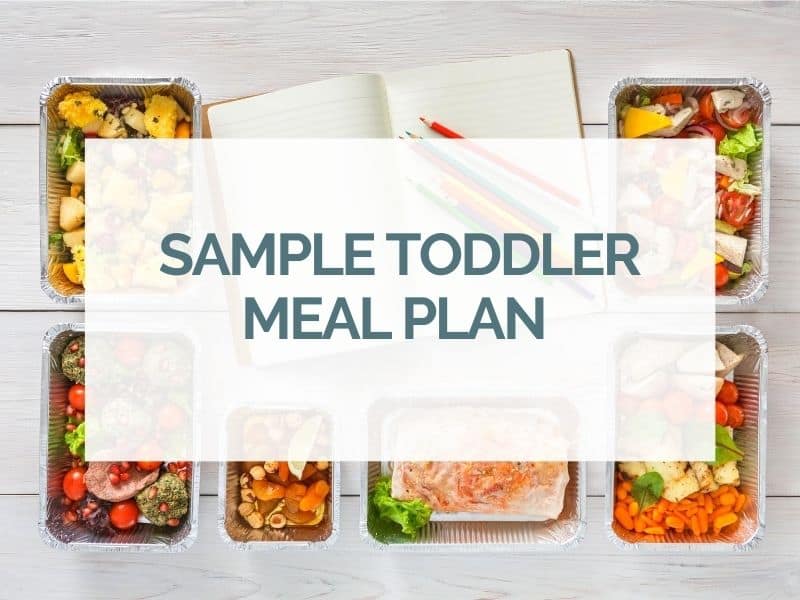 Jump to:
Toddler Meal Plan intro
We have prepared 3 toddler meal plans with all of the toddler's nutritional needs in mind.
And on top of that, we have guidelines on how to make your own toddler meal plans if you follow just a few suggestions (more on that below).
These toddler meal plans are based on average requirements so depending on your child and depending on the day, the amount they eat will fluctuate.
But what all these toddler meals have in common is that they provide just the right amount of nutrients and energy for your average toddler.
What foods should a toddler eat?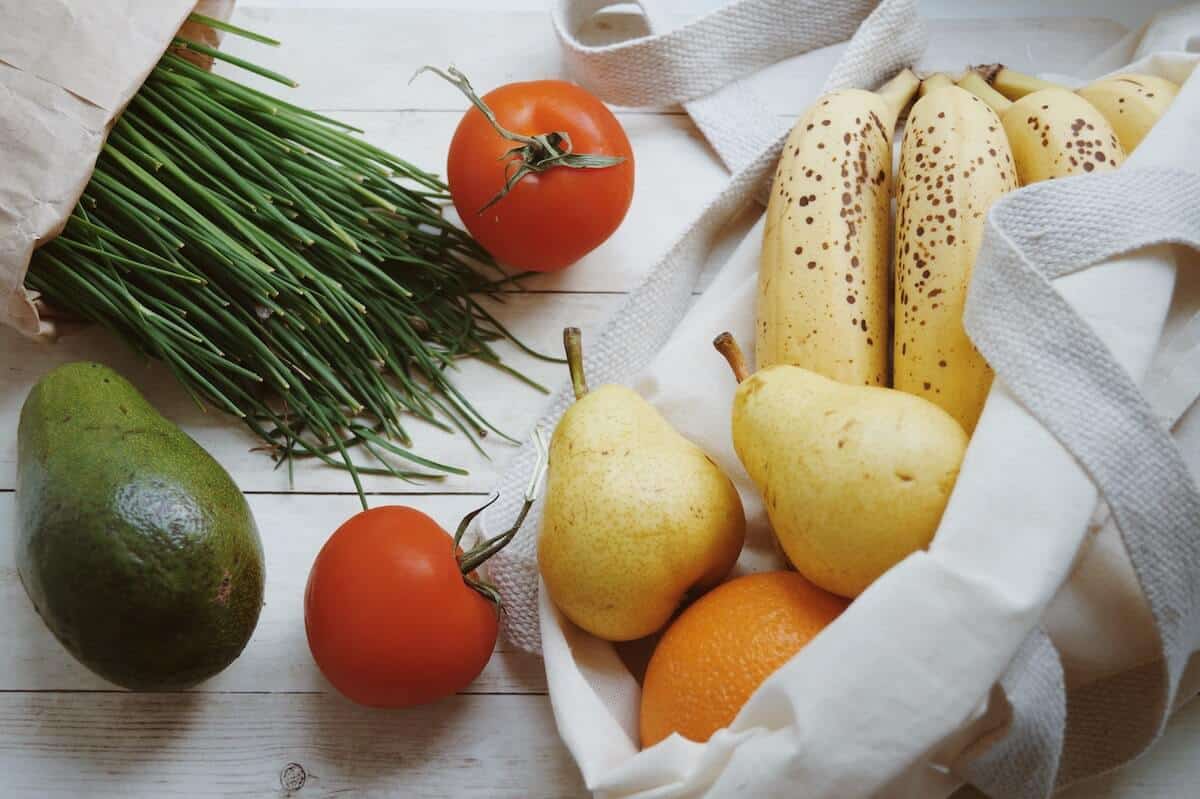 No matter what meals or recipes you choose for your toddler meal plan, you should attempt to include a variety of the below.
Protein
Milk and dairy products
Legumes (chickpeas, beans, lentils)
Meat and poultry
Fish
Eggs
Nuts and seeds (nuts are a choking hazard so chop appropriately or serve as nut butter)
Fat
Plant-based oils (olive oil, coconut oil)
Butter
Milk and dairy products (full-fat yogurt, kefir, cheese)
Nuts and seeds
Avocado
Produce
Carbohydrates
Wholegrain wheat products (pasta, bread, toast, tortillas)
Wholegrain rice
Grains (rye, barley, buckwheat, millet, oat, quinoa, farro, amaranth)
What type of milk should a toddler drink?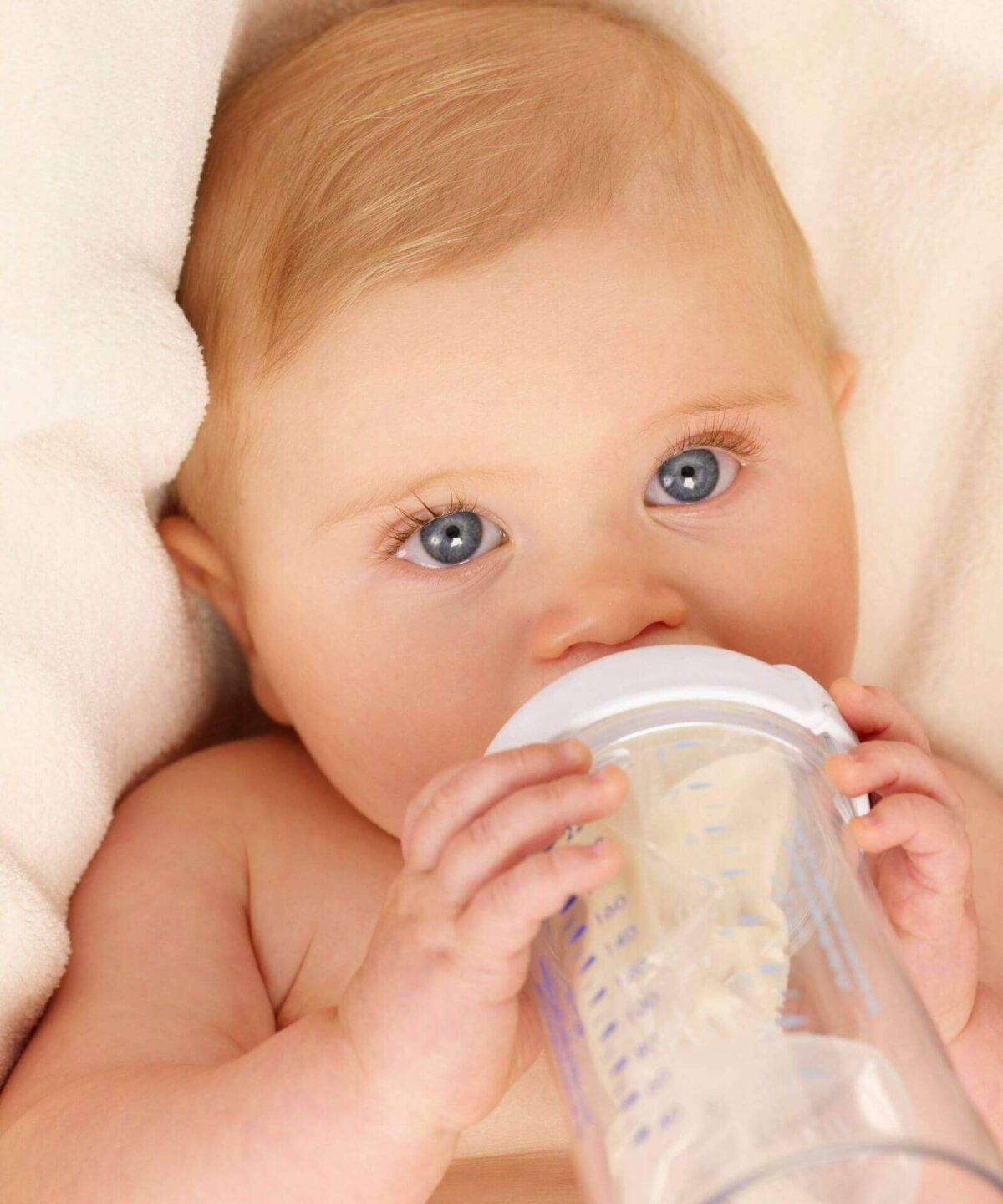 Once they move from the baby to the toddler age (around 1 year old), cow's milk can be served as a drink in a cup.
It is not only a great way to ensure hydration by also to contribute to the overall protein, fat and calcium intake.
I recommend to offer whole milk (as opposed to skimmed and semi-skimmed milk) at least until the age of 2 after which semi-skimmed milk can be considered.
If you would like to avoid cow's milk for any reason, goat milk or plant-based milk can be a good alternative, but only those that have calcium and vitamin D added and no added sugars.
If you are still bottle feeding, see the guide Weaning from the bottle - how, when, why?
How many meals a day should a toddler eat?
Once your baby hits the 12-month mark, aim for 3 main meals and 2 small snacks. This is the number of meals that can be served for adults as well.
There can be differences however in the schedule of main meals and snacks.
Some toddlers will love a "normal" breakfast-snack-lunch-snack-dinner schedule while others will do better with a breakfast-lunch-snack-dinner-snack.
So adjust as you feel works best for your child's (and your own) meals.
What is the ideal timing between toddler meals?
Unfortunately, there isn't one that can be generalized for all toddlers.
And not only because every toddler is unique, but because their hunger and satiety feelings change daily. So one day they might require food every hour and the other they might not want to eat for hours and hours.
But for both cases, the recommendation is the same. Once you have established a routine for the order of your meals, aim to serve at the same time each day.
Toddlers love predictability. And even though they sometimes might not touch the food, keep on serving per schedule.
It's your job to choose what to serve. It's theirs to choose whether to eat and how much.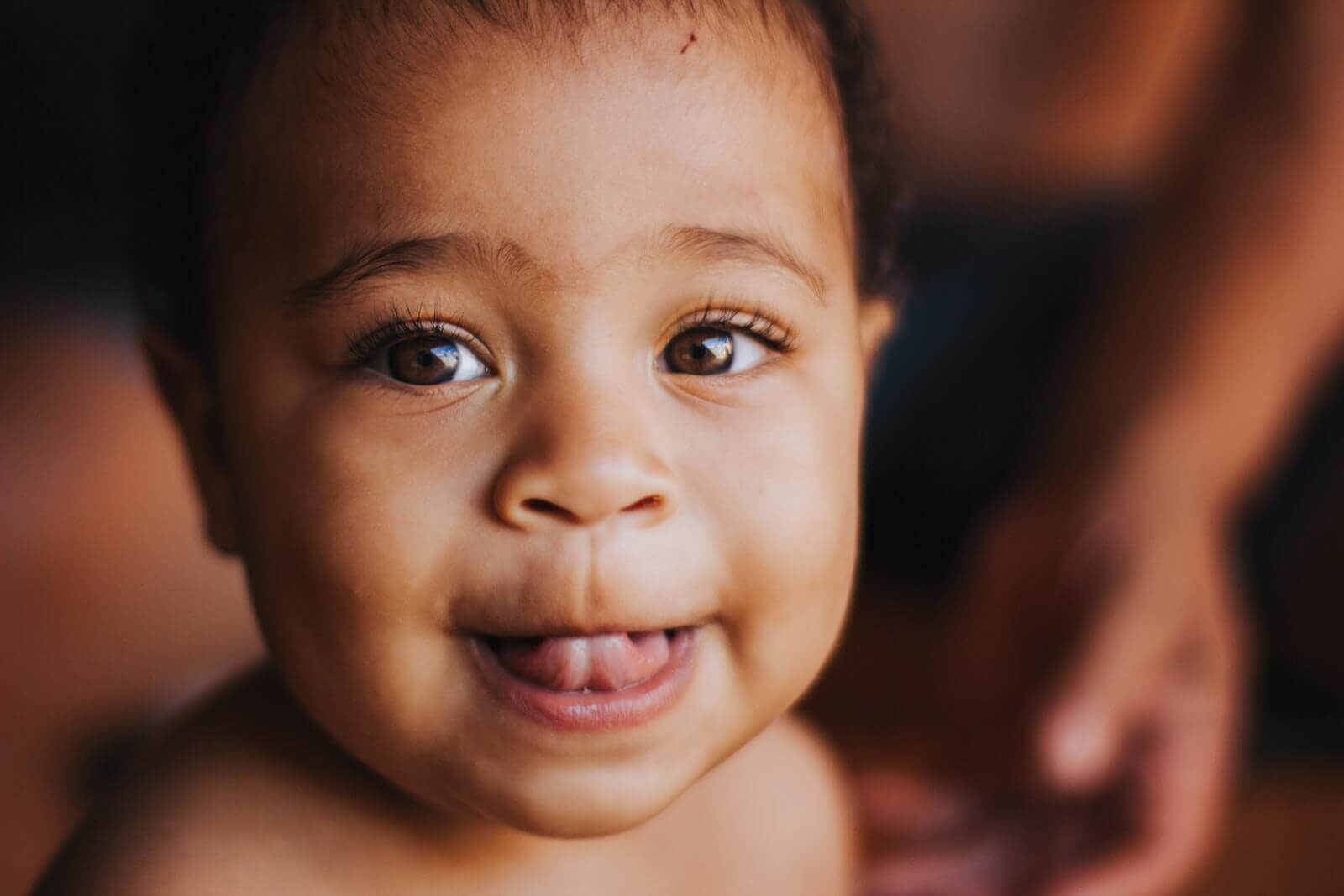 Toddler feeding schedule examples
The schedule below doesn't include breastmilk/formula, but until my son weaned from the bottle, I just gave him breastmilk/formula instead of a snack. You can also give them milk or yogurt as a snack.
Basically the choice is yours. But we've found the below works for most toddlers. And since between ages 1 and 2 most toddlers move from 2 to 1 nap, we're providing 2 schedules for both situations.
2 NAPS / DAY schedule
12+ MONTHS OLD FEEDING SCHEDULE
| | |
| --- | --- |
| 7:00 am | Breakfast |
| 9:30 am | Snack |
| 10:00 am | Nap |
| 12:00 pm | Lunch |
| 2:30 pm | Snack |
| 3:00 pm | Nap |
| 5:30 pm | Dinner |
| 7:00 pm | Bedtime |
1 NAP / DAY schedule
| | |
| --- | --- |
| 7:00 am | Breakfast |
| 9:15 am | Snack |
| 11:30 am | Lunch |
| 12:00 pm | Nap |
| 3:00 pm | Snack |
| 5:30 pm | Dinner |
| 7:00 pm | Bedtime |
Meal Planners for toddler / food chart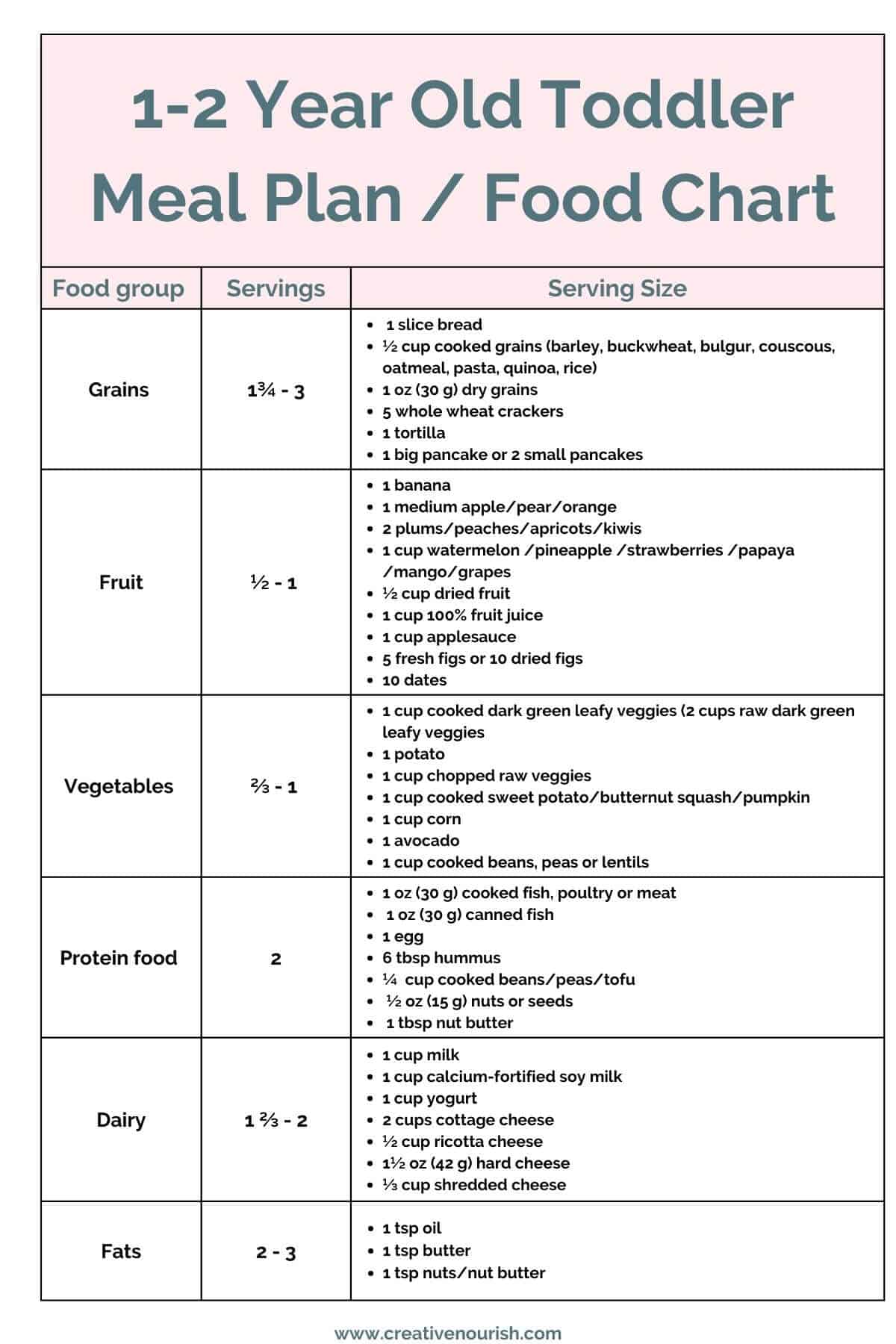 The food chart, food menu and meal plan with meal ideas are based on average recommendations per age per FAO/WHO/UNU Energy Requirements and the American Academy of Dietetics Dietary Guidelines for Americans 2020-2025. But please adapt the quantities to your own child!
Grains: 3 daily servings

choose wholegrains every time you can (e.g. wholegrain bread, pasta, rice, quinoa, millet, barley, buckwheat); to ensure that the daily target is being met make sure to include in each main meal

Fruit: 1 daily serving

make sure to include a variety of different foods. The easiest way to achieve this is to pick fruit of different colors and shapes - not only will it be interesting for the kids but also offer different types of nutrients

Vegetables: 1 daily serving

choose different veggies throughout the day to offer variety and different vitamins and minerals. A simple way to achieve that is to choose veggies of different colors.

Protein: 2 daily servings

protein foods include poultry, meat, legumes, eggs, cheese and dairy, tofu and nuts / seeds and all of those contribute to the total protein daily intake. So it is not that hard to achieve the total protein recommendations for toddlers. Make sure to avoid processed meat to reduce the amount of sodium and offer a variety of foods throughout the day and week.

Dairy: 2 daily servings

the recommendation is for toddlers to have about 2 cups of milk per day to ensure that the dairy (calcium) requirements are being met. But if your toddler is eating yogurt, kefir or cheese or even foods rich in protein, fat, calcium and vitamin D then the amount of milk per day can be reduced proportionally.

Fats and oils: 3 - 4 teaspoons

apart from plant oils and butter, nuts and seeds are also considered a part of the fats and oils group. By following toddler nutrition recommendations and food groups serving sizes the assumption is that the fats and oils recommendations are being also met. To ensure that toddlers are receiving enough of the "good" fats it is worth adding an extra tablespoon of nut or seed butters to a toast for a snack or porridge for breakfast as well as some nuts and seeds as a snack or topping.
Don't worry if one day you have 2 fruit servings and the other day ½. Nutrition is all about balance and you'd want to keep it between -1 and +1 for each food group.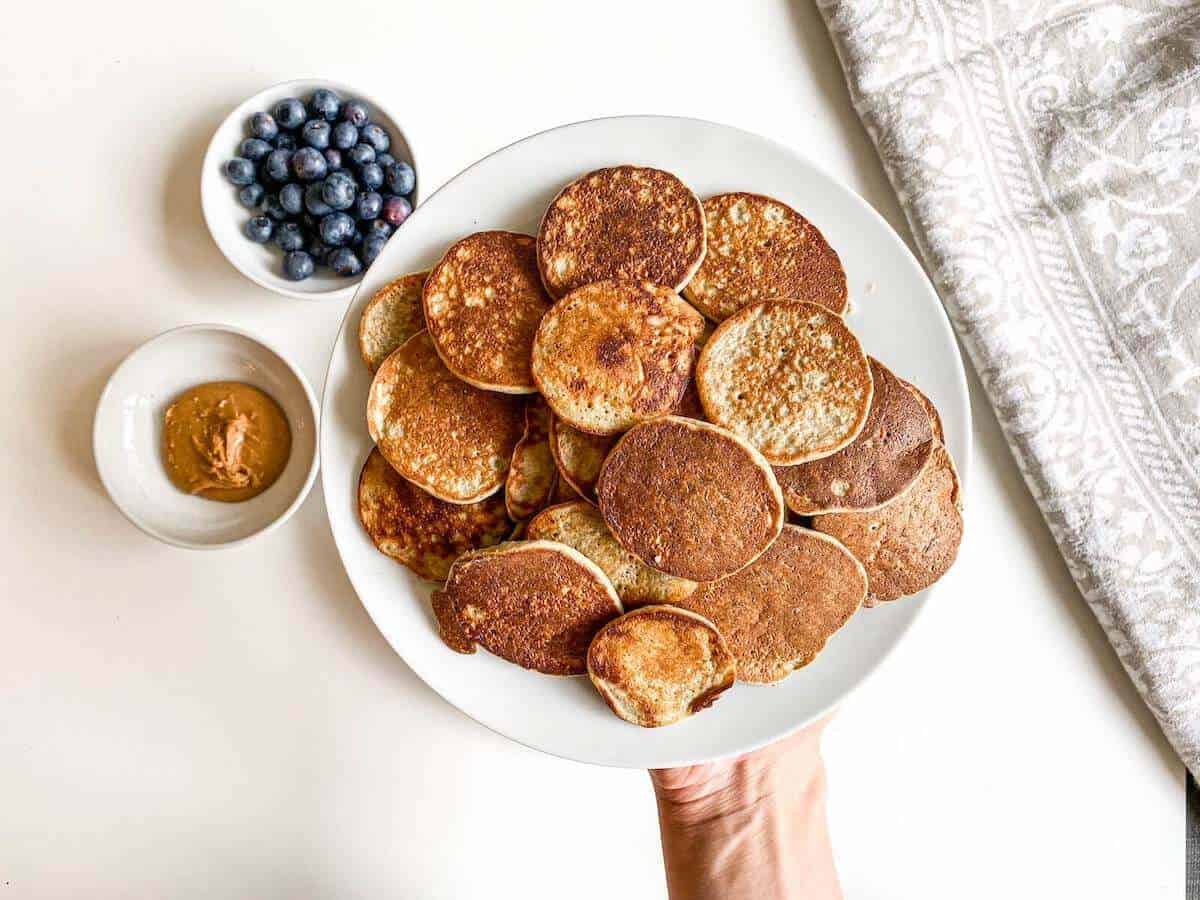 Toddler Meal Plan Day 1
Toddler Meal Plan Day 2
Toddler Meal Plan Day 3
We have more toddler recipes on our website, including those for picky eaters. And if you are struggling with snacks and want a list of snacks you can easily make or just grab from the cupboard check out our Best Healthy Snack Ideas for Toddlers List that comes with a free printable.
FREE Toddler Meal Planner Printable and Diet Chart Printable
Stick on your fridge these free PDF Toddler Meal Planner printable and PDF Toddler Food Chart printable.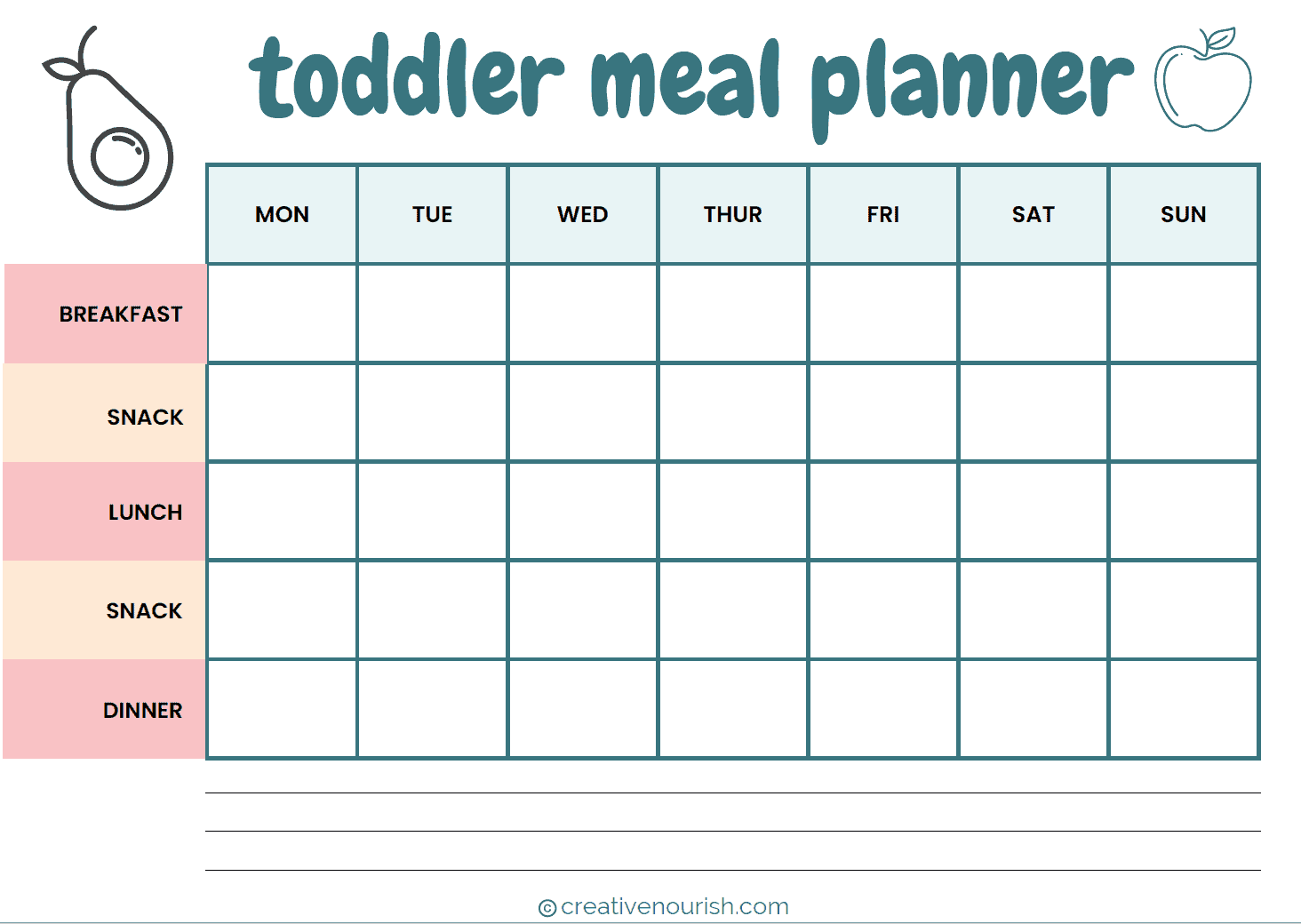 How do I know they are eating enough?
Your toddler will let you know. Not necessarily verbally but by being content, happy, sleeping well and not asking for food.
Toddlers are great at listening to their satiety and hunger cues and it is very unlikely that they will leave themselves hungry. Or overeat.
Even if you feel like they haven't eaten enough and they might still be hungry trust them to know that they are the best decision-makers when it comes to hunger.
We can only offer recommendations on the amounts, servings and food groups per month or age and prepare meals with that in mind. But ultimately the child is to choose what they want to eat and how much, and we need to learn to trust that.
From my personal experience, it is hard but once you allow yourself to do that the feeling is liberating.
Tips for picky eaters
avoid pressure, avoid "one more bite", avoid "if you eat this then you get this"; this leads to external motivation and issues later on to regulating their intuition when it comes to eating
always offer one food you know they always eat, and the rest can be new foods or foods they sometimes eat
let them decide how much and whether they will eat
sit down to eat all together and eat the same food as much as possible (here are some recipes that you can make for the whole family and adapt for picky eaters)
keep serving the foods they don't eat as additional foods - if you don't expose them they will never eat them
give them a time: "dinner will be on the table for the next half hour, if you don't want to eat that is fine, but after that dinner is finished"
Utensil Tools
Depending on the age of your toddler, you want to start teaching them how to use a spoon, fork and even a knife properly. They are very capable, and after a few tries there will be less and less mess and soon enough you will have a toddler fully capable of using utensils.
start with a trainer set of cutlery like this Doddl cutlery that is ergonomically designed to help your toddler learn to use cutlery
use an open cup to teach them to drink
have a big bib to help you with the mess
Final Note on Your Toddler Meal Plan
There is no such thing as a perfect toddler meal plan or diet. The main reason for this being that you cannot control how much of what your toddler eats. And you don't need to.
Toddlers (and babies and kids in general) have a great inner sense of satiety and hunger and they won't eat if they're not hungry just as they'll ask for more if they are.
Make sure you don't pressure them and let them make their own choices after you've decided what to serve and when. This is one of the keys to raising them into healthy little food lovers.
To learn more about toddler nutrition and see toddler nutrition charts see the Daily Toddler Nutrition Chart, Toddler 12-15 month old sample meal plan, Toddler 16-18 month old sample meal plan, 19-21 month old toddler baby food chart and meal plan and the 2 year old food chart, food menu and meal ideas.
More toddler recipes
see all toddler recipes here