Having plenty of beach snacks can make all the difference between a great day out and a meltdown. Healthy beach snacks that are quick and easy to prepare are even better! Check out this list for super easy and healthy beach snack ideas for your next day out.
These beach food ideas are perfect for a day at the beach. During the summer we often spend every morning at the beach, coming home when it gets too hot to stay in the sun. Occasionally we'll bring a beach tent along and stay there all day. Either way, bringing plenty of healthy beach snacks is essential.
And this is even more true on days out with your kids. Nothing spells disaster like a hungry toddler and nothing to feed them. So we always make sure we have a little more beach food than we need to keep everyone satisfied all day. Nothing complicated – the simpler the better and everyone can stay fed without spending all day prepping food.
Check out our list below for some easy and healthy options that will keep you full of energy for the whole time you're at the beach.
Bonus if you can name the beach in the photo above! Answer at the bottom of the page.
Jump to:
1. Energy Balls
Energy balls are always a good beach snack – easy to grab and go and packed with whole grains, nutrients, and calories to keep you and the kids going. They are an easy healthy snack to make in advance and store well in or out of the fridge.
Check out our recipe below for the best option which you can make in 10 minutes with just 5 ingredients.
10 min No-Bake Energy Balls
Super easy no-bake energy balls are a perfect energy booster for babies and toddlers and help their digestive systems work.
Check out this recipe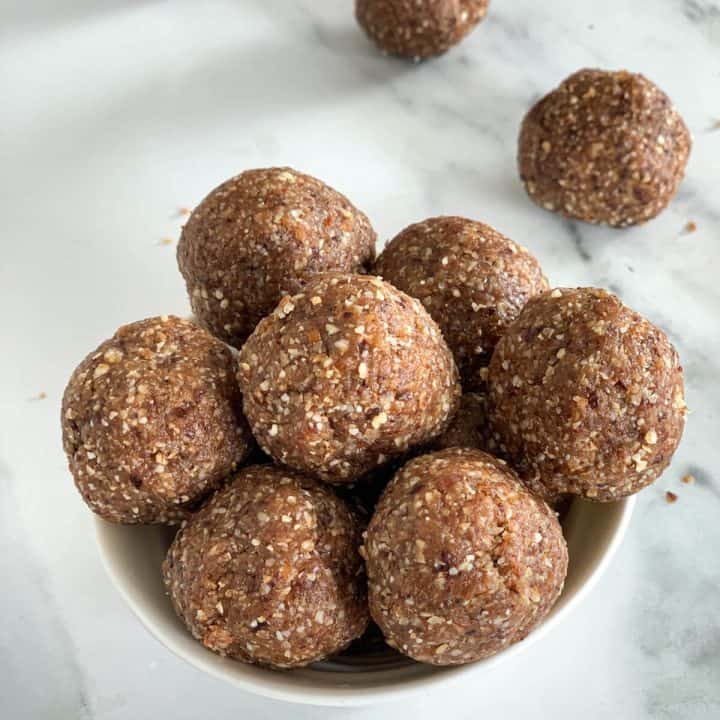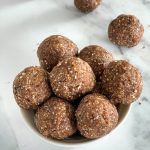 2. Pancakes
Pancakes are also easy-to-prepare, easy-to-store, and easy-to-eat delicious snacks that also pack a good calorie punch. Before days out, to the beach or otherwise, we often make a batch of the 3 ingredient pancakes linked below.
You can make them the night before or that morning as they take no time to prepare and store perfectly well in or out of a fridge for the day.
Banana Oat Pancakes For Babies Recipe
Easy, healthy baby banana pancakes for baby are made with just 3 ingredients - oats, bananas and eggs. Made in 10 min, perfect for 6 month old baby-led weaning , toddlers and even adults love them. Great with peanut butter and fruit, as breakfast or on-the-go snack. Once you make them they will become a staple in your kitchen. Can be made with no egg (vegan), and are gluten-free and naturally dairy-free.
Check out this recipe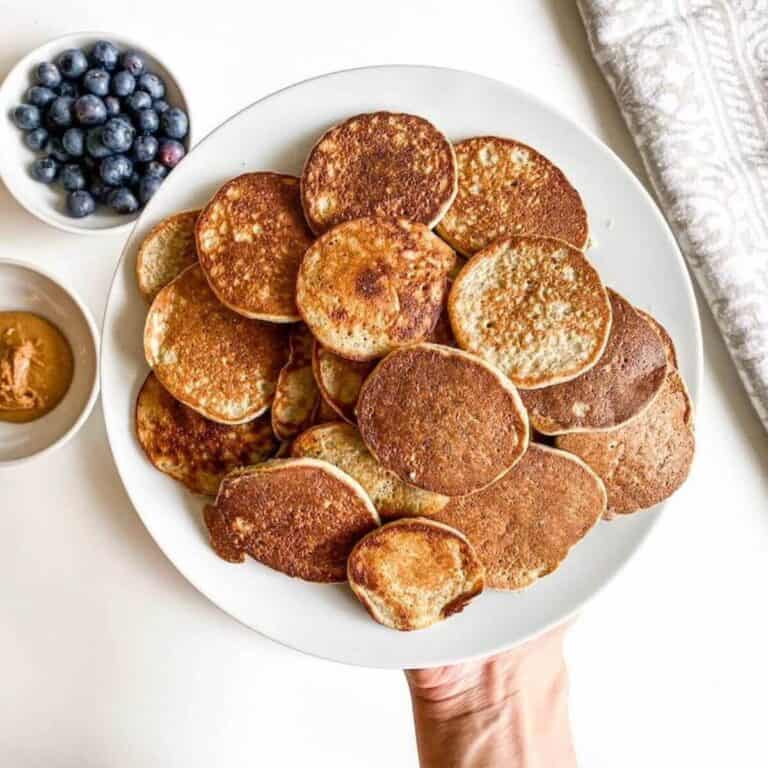 3. Fresh Fruit
Fresh fruit is so simple and still one of my favorite snacks to take to the beach. Whether a Tupperware container of fresh berries, apple slices, or mandarins, take your pick – it requires no prep time and is as refreshing as it gets.
Watermelon is also a great choice. It takes a little prep time to cut but once done, it's easy to grab and a perfect refreshment on a hot beach day. Mix them up into a fruit salad in advance or pack them as is for easy snacks to take with you.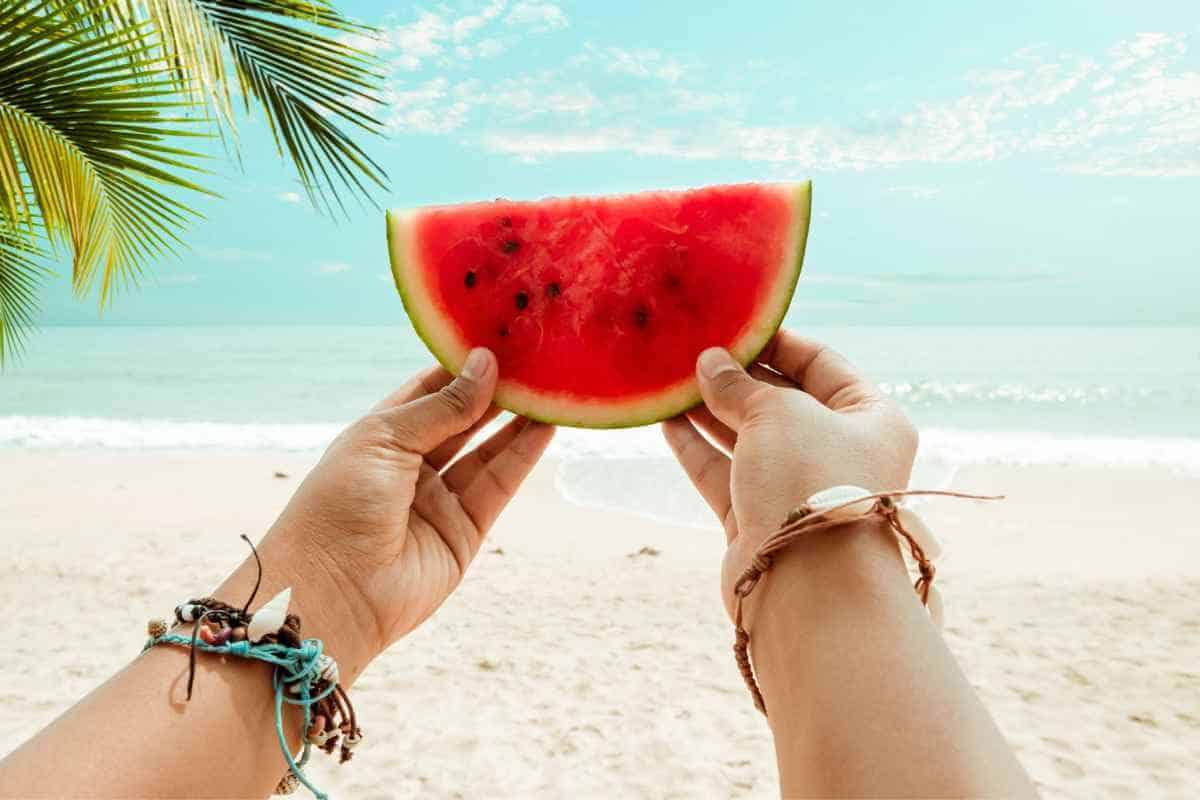 4. Dried Fruits
Dried fruits are another healthy snack that packs a good energy punch and requires no special prep or storage. Buy a pack of dried mango, apricots, and some freeze-dried strawberries and you're good to go.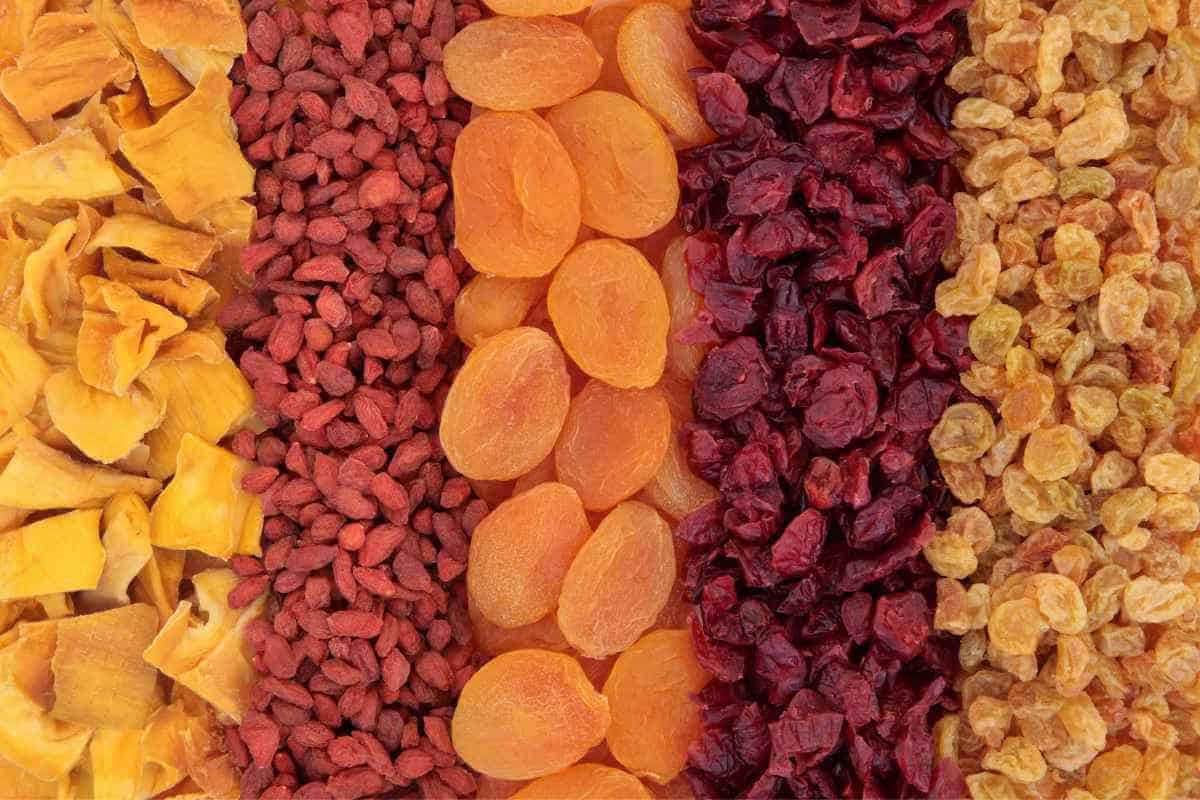 5. Vegetable Finger Foods
Vegetable finger foods can be prepped in 10 mins the night before and provide a healthy beach snack that's easy to take with you anywhere. It can be as simple as cutting up a few carrots, cucumbers, red bell peppers, and celery sticks and chucking them in the beach bag.
If you have an ice pack to keep a pot of hummus fresh for the day as well then even better!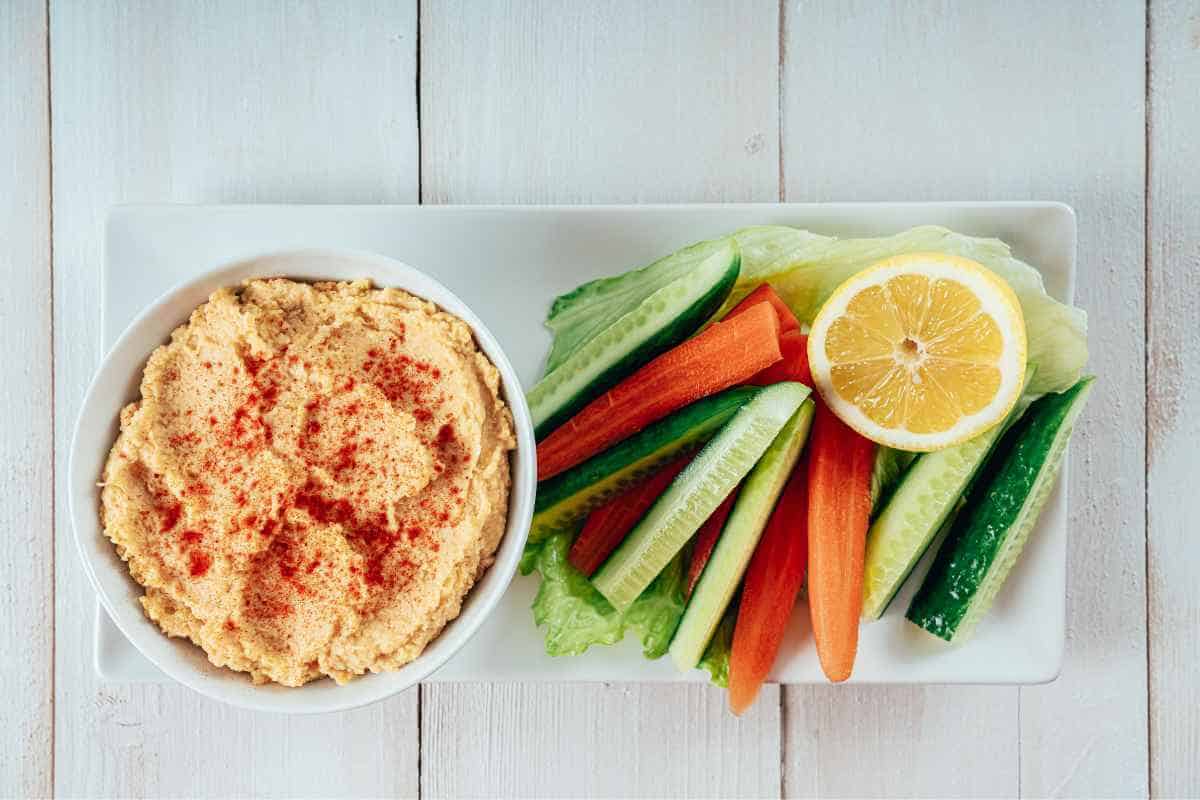 6. Trail Mix
Trail mix is calorie-dense, nutritious, and easy to buy or make at home. If you're making it yourself, mix a few different kinds of nuts and then add whatever you'll enjoy. Coconut, dried fruit pieces, banana chips, and of course, some chocolate.
Since it's hot at the beach, chocolates like M&Ms or Smarties are a good option as the sugar coating will prevent the chocolate from melting all over everything else!
7. String Cheese
String cheese can give you a good dose of calcium and fats on a day when a lot of your food might not have much of either. If you bring an ice pack or cooler bag then great, but string cheese if it's out of the fridge for a few hours that's not a problem. Pick them up at your grocery store and pop them in the bag.
8. Granola Bars
Granola bars are easy to make at home so you can avoid any of the additives included in many of the store-bought options. An easy recipe is to simply mix some oats, nuts, and seeds, with a little honey, peanut butter, and sea salt before pressing them into a baking tray and popping it all in the fridge for an hour or two.
Then cut them into bars and you're good to go. You can even add some chocolate chips or drizzle a little chocolate on top as well. The result is an energy-packed healthy snack that you can grab on the go.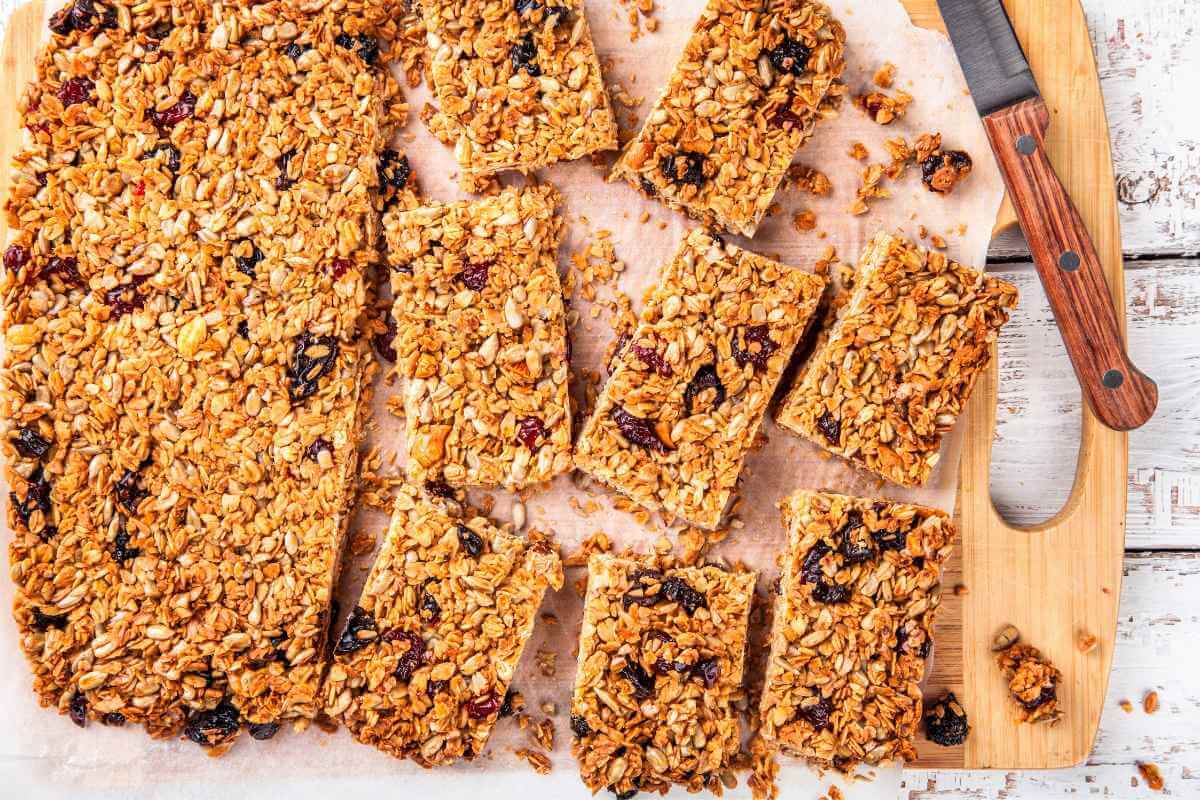 9. Sandwiches
Sandwiches are always an obvious choice for a great beach snack. My childhood is littered with memories of sandwiches at the beach, sometimes stuffed with potato chips for an extra crunch and often with some accidental sand in there too!
Meats and cheeses should probably be reserved for times you have a cooler bag but if not, nut butters are always a simple and high-energy option.
10. Hard-Boiled Eggs
When I'm looking for natural, healthy, great snack foods I can include without much hassle on a day out, hard-boiled eggs are often a go-to. My kids will happily grab one on the go and it's packed full of grams of protein and healthy fats.
You can batch-prep them a few days in advance and they store well.
11. Smoothies
I love smoothies. I have one for breakfast almost every day, not only for convenience but also because it's delicious. For the kids, I find they can be a really simple way to give them something packed with calories for energy, as well as micronutrients from fruits or vegetables they might not want to eat but will happily drink.
There are tons of good options and making a couple of different ones to take to the beach is a great way to top them up when they are having too much fun to stop for long enough to eat something!
Check out some of our favorites below.
12. Lots of Water!
You can never overstate how important it is to keep drinking on days under the hot sun at the beach. As parents, we get distracted worrying that the kids have everything they need that we can forget to keep ourselves sufficiently hydrated.
Meanwhile, the kids always need reminders to keep drinking. So, no matter what beach snacks you end up packing, don't forget a few big bottles of water as well!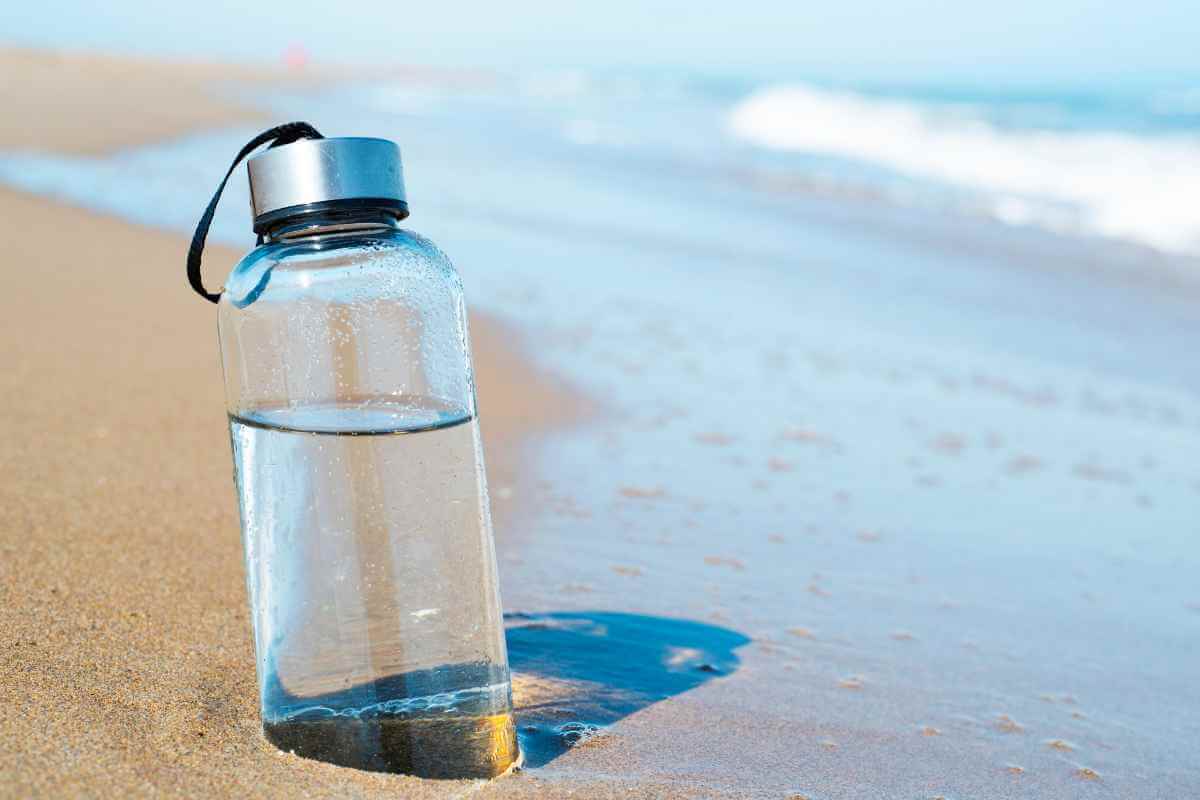 Beach snacks – final thoughts
I love long days out with my kids, but they are also exhausting and there's nothing quite like the feeling you get when you finally sit down at the end of a long day after getting all the kids to sleep!
For beach days, nothing makes the whole day easier like having plenty of options for beach foods so no one is going hungry. Finding simple healthy snacks that don't require a day of prep before you go is crucial though!
The beach snacks on the list above are easy to prepare so the whole family can focus on enjoying themselves instead of worrying about food!
Let us know in the comments what beach snacks are missing from the list that you will take with you next time you're on a fun day out or the next beach trip.
Also, the beach at the top of the page is the famous Bondi Beach in Sydney Australia!
11 healthy and easy beach snacks
Having plenty of beach snacks can make all the difference - check out this list for super easy and healthy ideas for your next day out.
Ingredients
Energy balls

Pancakes

Fresh fruit

Dried fruit

Vegetable finger foods

Trail mix

Granola bars

String cheese

Sandwiches

Hard-boiled eggs

Smoothies
Instructions
Pick a snack from the list

Enjoy your day at the beach!