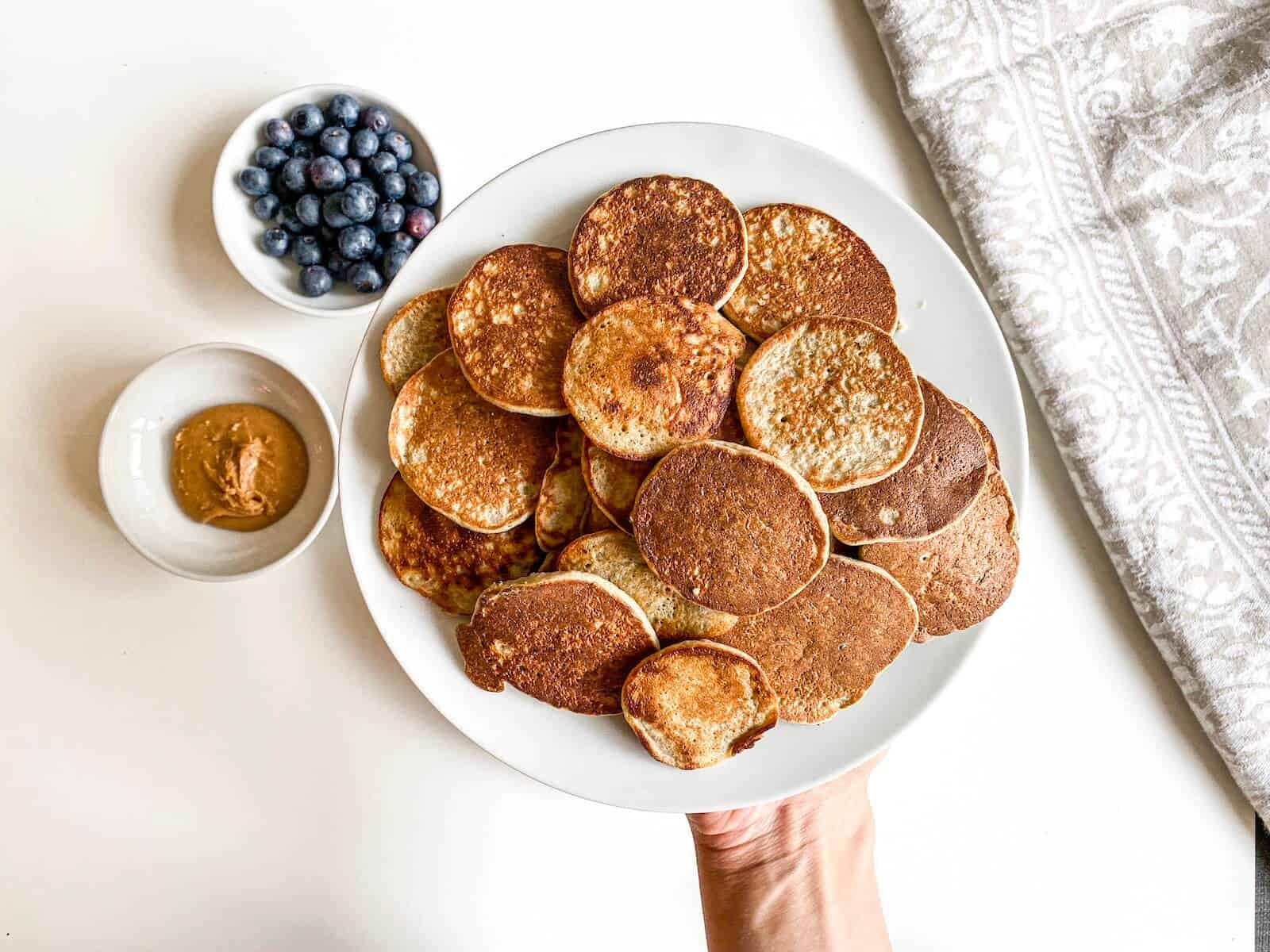 Starting solids can be overwhelming. Yes, you've probably heard that a thousand times already. And we've said it a couple of hundred as well. But all that aside, one of the top concerns for first-time parents is wondering whether you're giving your baby enough calories. And that's where calorie-dense foods come into play.
Jump to:
First Thing First – Getting Your Kids to Eat
I can't even begin to tell you how many times I've heard (and seen) moms and grandmas (especially grandmas) running around kids saying "but you haven't eaten anything today". Don't do that. Please. Because that sentence definitely won't get them eating.
Babies, toddlers, and kids in general have a perfect inner sense of satiety and hunger, and as adults, we could really learn from them.
So above all, for healthy, growing children, you are probably worrying about this more than you need to!
That said, there were numerous times when my son barely ate anything throughout the day and I thought he would be waking up hungry every couple hours during the night. But guess what? He didn't. He slept normally as usual.
Because he chose not to eat if he didn't feel hungry. And I had to learn to respect that.
But there can still be days when I see that the calorie and nutrient content of the foods he chooses to eat is low and can use a little boost.
Or he's not feeling well and that's affecting his appetite, so I know I need to get the most out of every bite.
And that's what calorie-dense foods are all about.
How to make small, simple changes to meals that can greatly benefit the overall nutrient and calorie content. Making you content and sure that your child is getting the nutrition they need.
Empty vs. Nutrient-Dense Calories
Even though Creative Nourish is not about restricting any types of foods, we do encourage eating healthy, nutrient-dense foods (with lots of vitamins and minerals) that provide enough calories to fulfill your child's needs. These are nutrient-dense calories.
What are Empty Calories?
Empty calories are the ones found in foods that don't provide any essential nutrients. These include simple sugars, processed foods and grains like highly processed white flour, white pasta, white bread etc. While some are fine, we should generally try to limit how much of these foods we include in our diets.
What are Nutrient-Dense Foods?
Nutrient-dense foods are those that do contain lots of essential nutrients. And calorie-dense foods that are also nutrient-dense are the ones you should be trying to include in your child's diet.
Calorie-Dense Fruits
Calorie-Dense Veggies
Calorie-Dense Proteins
Dark poultry meat
Salmon
Nuts and seeds
Nut butter
Calorie-Dense Dairy Products
Whole milk dairy products
Cheese
Butter
Calorie-Dense Grains
Granola
Wholewheat pasta
Wholegrain bread
Brown or wild rice
Calorie-Dense Fats and Oils
How To Include Calorie-Dense Foods In A Regular Meal
This is the easy bit. Just take foods off the lists above and include more of them in your child's meals.
Here are some easy examples for you:
Breakfast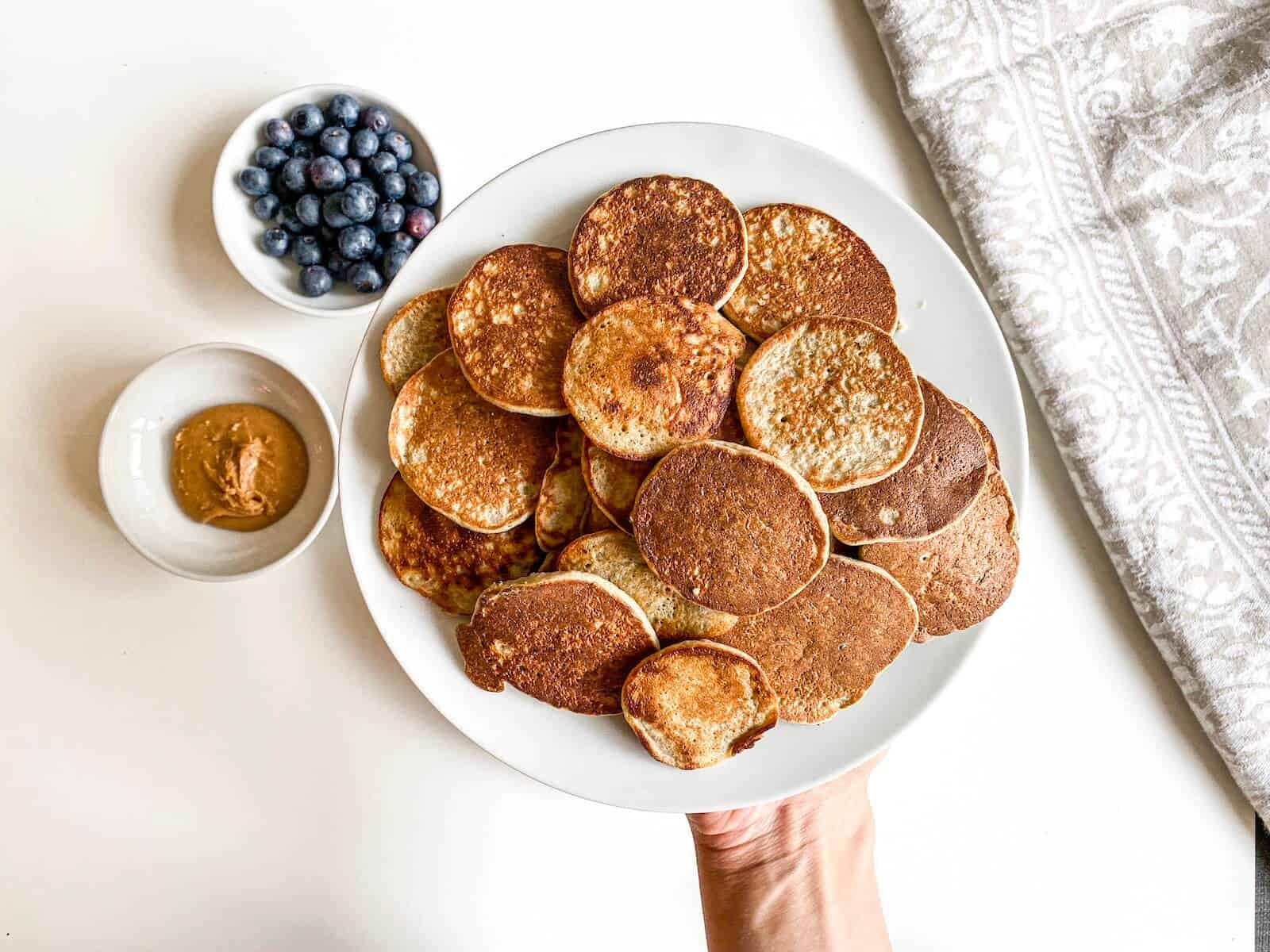 Snack
Add some butter or nut butter to your toast and serve with whole milk
Mix in some homemade hazelnut butter into whole fat yogurt
Lunch / Dinner
Final Note
So to go back to the start of this post – I just want to emphasize once again that babies, toddlers and children in general have a very natural and healthy sense of hunger and satiety. So in general, it makes sense to trust them with how much they choose to eat.
If, however, you notice that the foods they choose to eat are low in calories, if they are not gaining weight at a healthy rate, if they are otherwise unwell and that's affecting their appetite, then just go back to this list of calorie-dense foods and add one or two in small amounts to their daily meals.
But don't stress out if they don't finish the dish :). It's normal!