A list of 16 comforting and heartwarming yet easy vegan stew recipes that you can eat right away or store for upcoming days, weeks or months.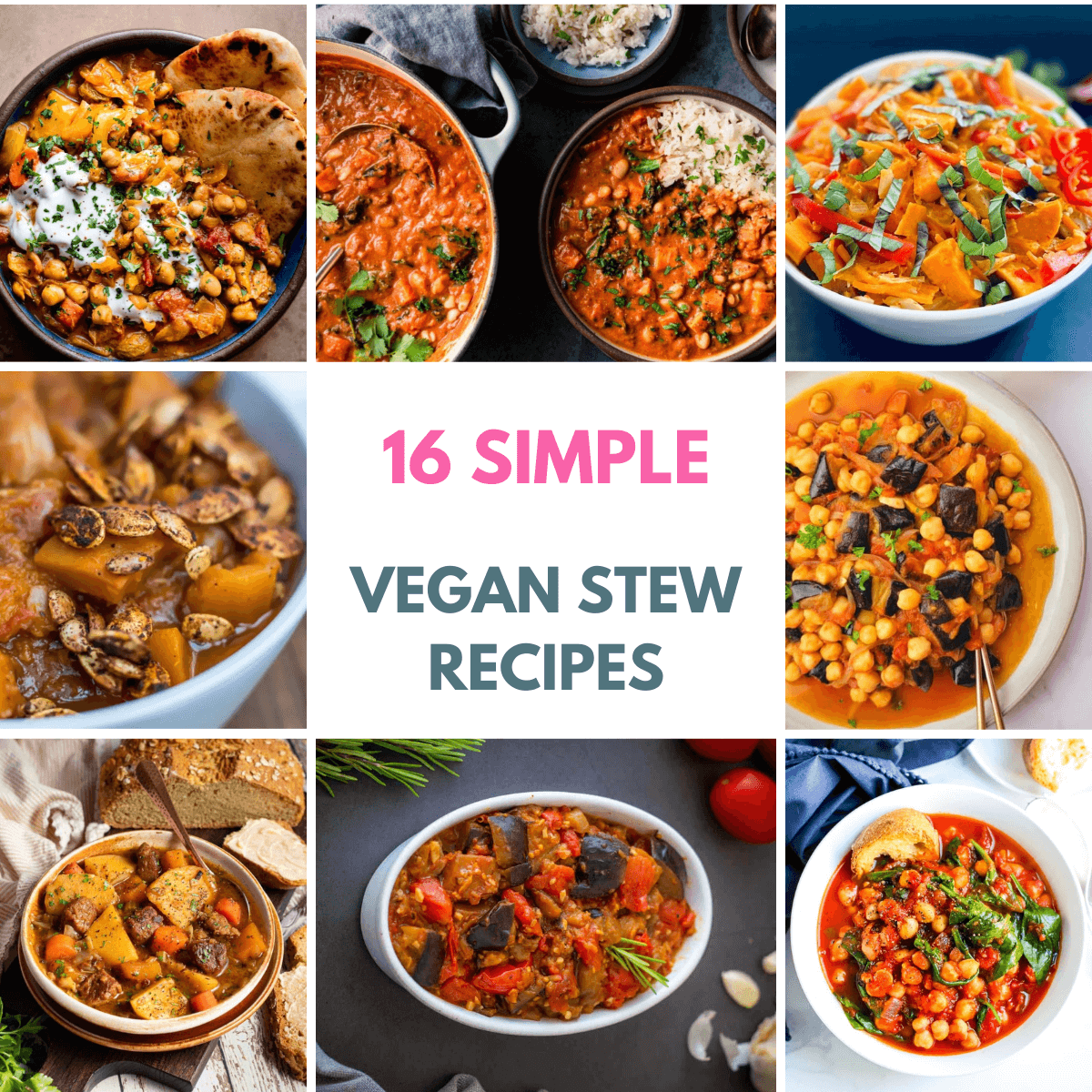 This was inspired by 39 Best Smoked Salmon Recipes and 32 Easy Veganuary Recipes & Ideas.
Jump to:
Vegetable Stew Recipes
Vegetable meals are a great way to ensure that you are eating healthy and nutritious ingredients.
They are also fairly easy to make and often require just one pot to make an amazing and heartwarming dish.
A veggie stew can be ready in approximately 30 - 45 minutes and is also a great way to use up some leftover veggies that are close to deteriorating.
How To Make A Vegetable Stew
Making a vegan stew is pretty easy. Although different recipes call for different ingredients, here are some of the foods that I've found are almost always required for a mouthwatering veggie stew:
onion
garlic
tomato sauce or paste
herbs and/or spices
The choice of vegetables is optional and you can make a vegan stew out of one or multiple different types of veggies.
It can also be only a veggie stew or you can add some other foods to enhance the nutrient content such as grains, legumes or beans.
How To Store Vegan Stew
One of things I love about stews is that they can be prepare beforehand and then stored in the fridge or the freezer.
For fridge storage, make sure it is used up within 3 days.
And for freezer storage, you can store it up to 3 months. Just take out, thaw on low heat over a stove and enjoy!
For storing in the freezer, we love these Pyrex food containers.
Vegan Stew Recipe List
If you've tried this or any other recipe from the blog, please rate it and leave us a comment below.