Quick, easy and delicious these 9 baby recipes with sweet potato are a great way to introduce sweet potato to your baby's diet, whether you started with baby-led weaning or purees.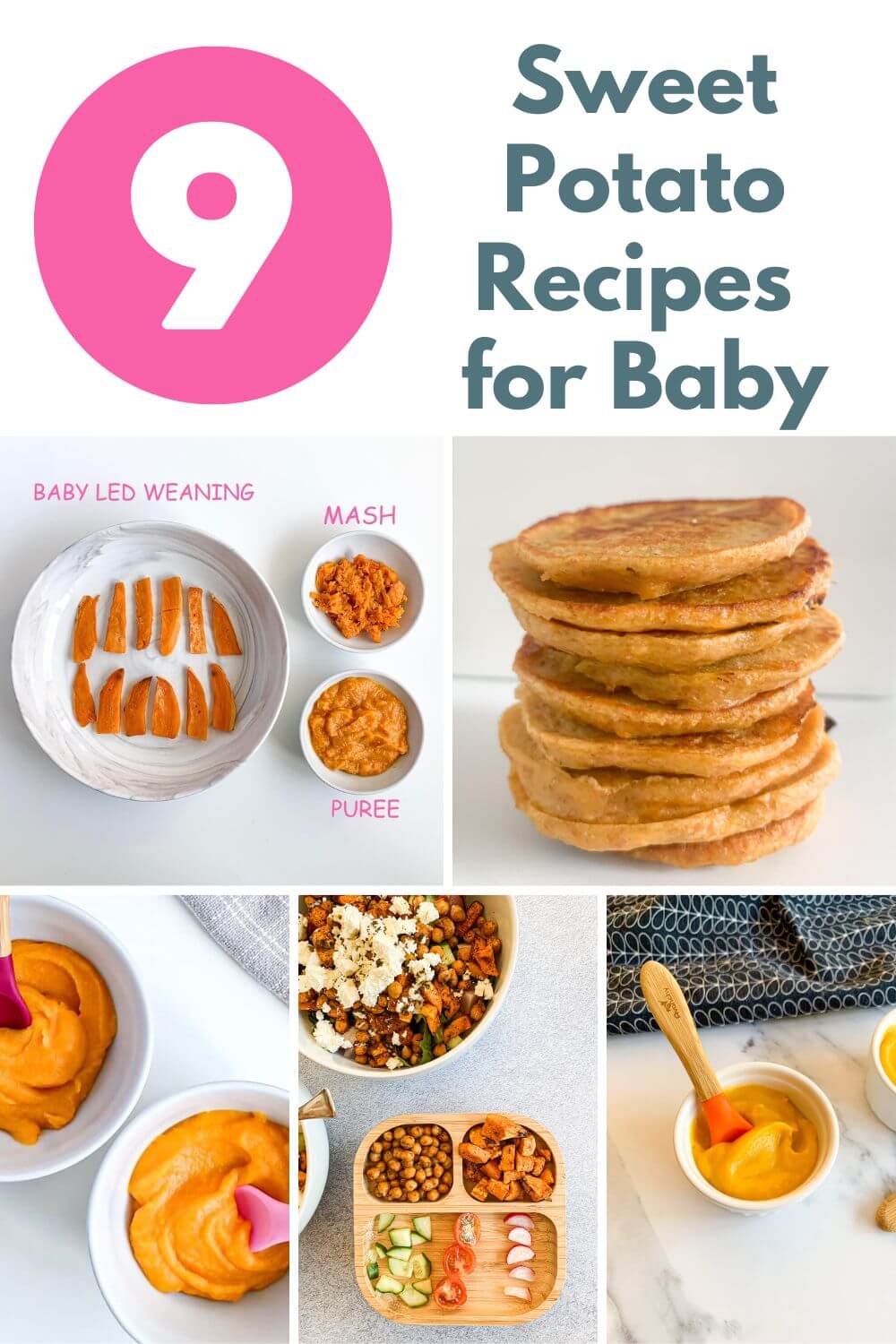 Jump to:
Benefits of Sweet Potato for Babies
Sweet potatoes are a nutritious vegetable that are packed with vitamins, minerals and fiber.
They contain an abundance of vitamin A, followed by a good amount of vitamin C, copper, manganese, pantothenic acid, vitamin B6, potassium and niacin.
The fiber in sweet potato helps with baby constipation so it is a great ingredient to use in recipes if you baby has trouble with constipation.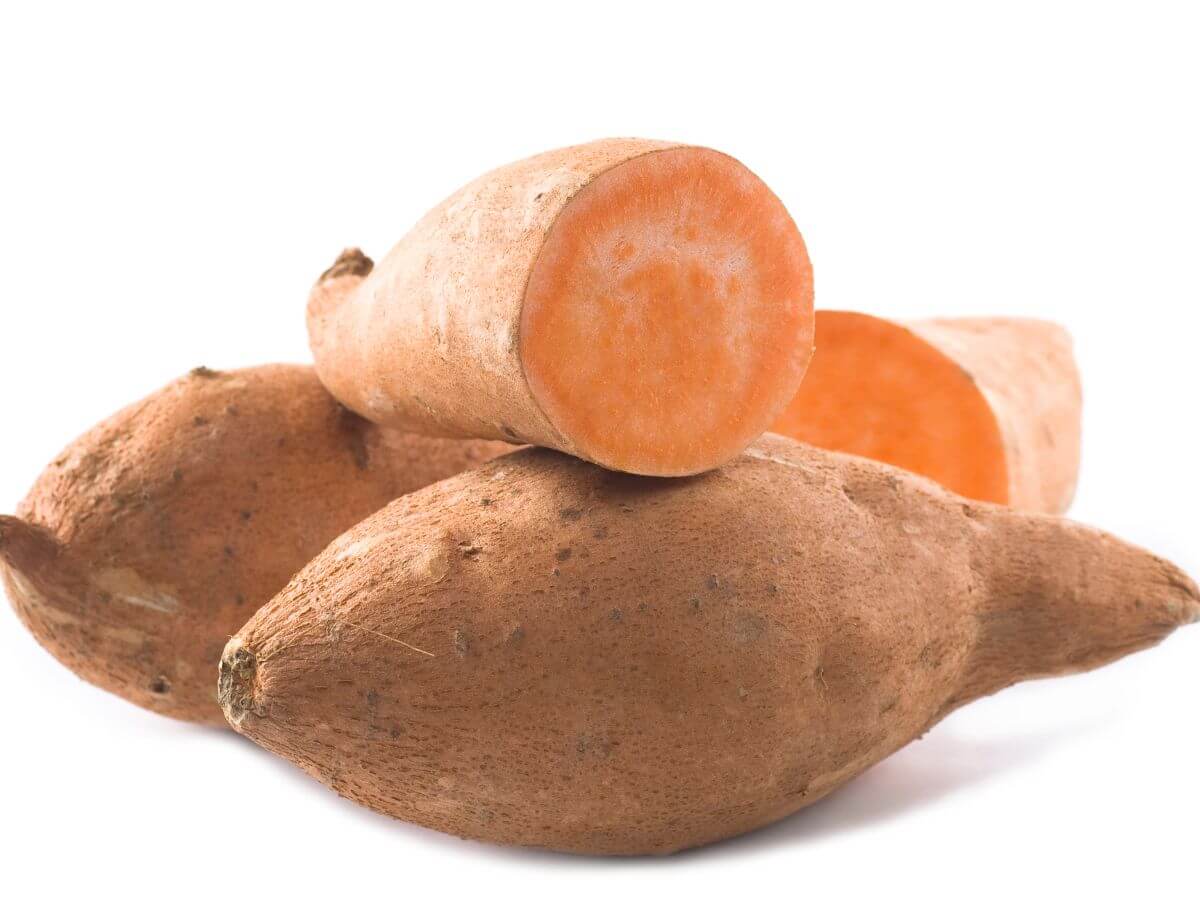 How to make sweet potato for baby?
Sweet potato can be made as sweet potato puree, mashed or baby-led weaning.
You can make a single ingredient sweet potato puree or serve just sweet potato as baby-led weaning and we describe it throughly here in our Baked Sweet Potato post.
However, you can also make sweet potato combination purees, sweet potato pancakes, roast some sweet potato and chickpeas and make full meals that your baby will enjoy.
Here is our collection of baby recipes with sweet potato, starting with the basic puree and blw sweet potato, followed by mixed purees and then baby-led weaning sweet potato recipes.
Baby Recipes with Sweet Potato
The below recipes are for 6-9 month old baby.
The following recipes are for babies that are 9 month old + and that have developed their pincer grasp. Only make them if you feel confident you baby is able to handle such pieces of food.
More recipes for baby
If you've tried this recipe or any other recipe on the blog, then please rate it and leave us a comment below!