Feeding babies is hard, especially if it is your first baby.
You may have found yourself wondering what to feed your child and how much.
This is one of the reasons we started this website - because I was once one of you, a mom alone trying to navigate this new parenting thing all alone.
And trying to find the best and most accurate advice I could online. That is why I called up my sister to help me.
These meal plans were developed by Dora Babic-Cikos, Phd, our resident nutritionist and my sister.
You can check our her book Wean With Confidence for a full 6-12 Month Meal Plan here (7 months of nutritionist made meal plans and over a 100 recipes).
Jump to:
Why should I trust this meal plan?
The sample menu below is on the based on the FAO/WHO/UNU Energy Requirements energy and nutrient recommendations for an average 6-month-old who weighs 18.3 lbs / 8.3 kg.
If your baby is bigger or smaller than this that is ok. Every baby is different and this is just an average.
This is not a personalized plan, so please bear this disclaimer in mind.
How to introduce solid foods?
Following the guidelines of the American Academy of Pediatrics, American Dietetic Association and World Health Organization we suggest you introduce solid foods one-by-one and for at least a day at a time.
That means introducing each of the chicken, carrot, and sweet potato one-by-one before following the menu below.
Each recipe can be made as a puree, baby-led weaning option or mashed food (if you are transitioning away from purees).
Because of physical differences, growth spurts, or teething, your child may need/want more or less food than what's proposed. This is completely normal as every child is unique.
The idea is to offer the proposed average amount of food needed and to go from there.
If however, you need or want personalized advice or have any concerns related to eating, please speak to your pediatrician or a pediatric nutritionist.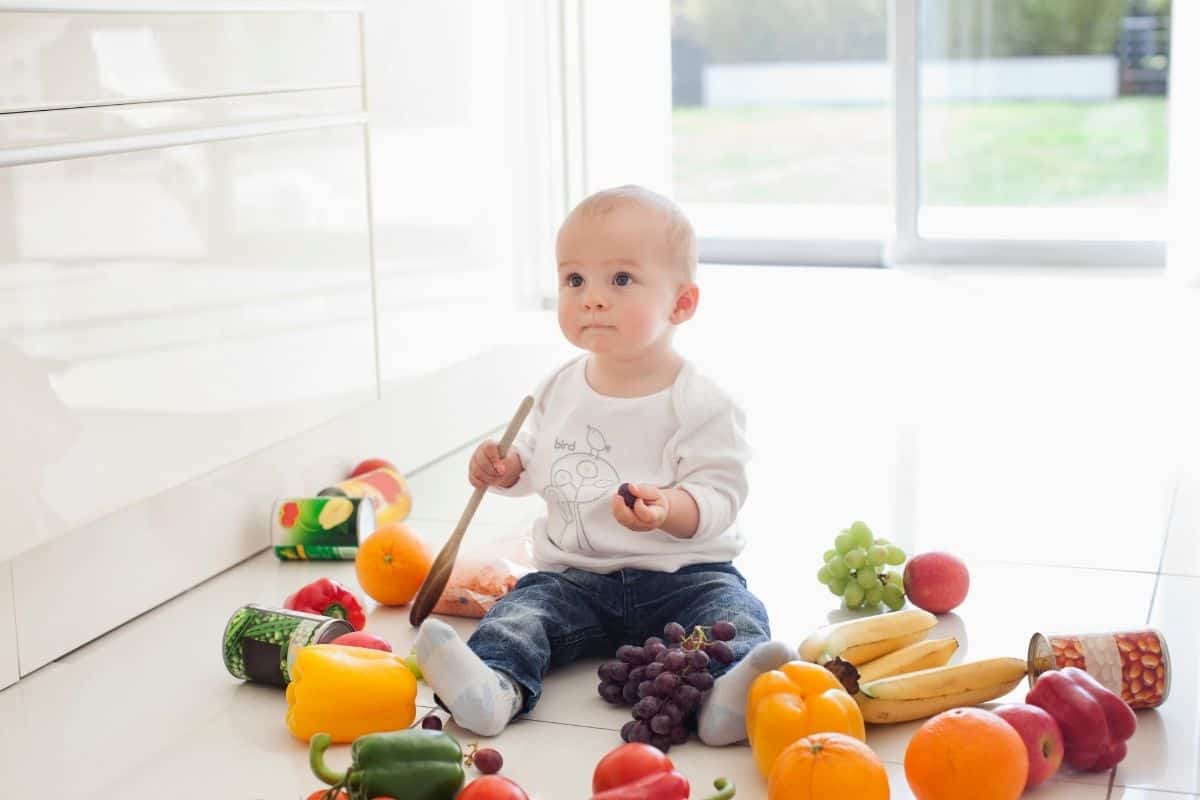 How much breastmilk/formula do you recommend I offer?
Amounts of breastmilk/formula are approximate for this age, adjusted for the nutrient content of the other meals.
As before, if your child wants more or less throughout the day, feel free to feed on demand.
The amounts per meal can also be split into multiple meals.
What about giving water to my baby?
Once babies start eating solids they should also start drinking water.
At first, this will just be a few sips per meal so that your baby gets familiar with their new drink.
As they get older, this can slowly increase.
But you don't have to worry about water at this point much as the majority of their liquid is coming from breastmilk/formula.
For more info about water intake during the first 3 years of life, click here.
---
6 Month Old Baby Meal Plan
Breakfast
8 oz breastmilk or formula
Lunch – Chicken Carrot Mash (click here for recipe)
1.4 oz chicken breast, white meat, without skin and bone
1 medium-sized carrot
½ teaspoon olive oil
Snack
8 oz breastmilk or formula
Dinner – Baked Sweet Potato (click here for recipe)
½ medium-sized sweet potato, baked
Before bedtime
8 oz breastmilk or formula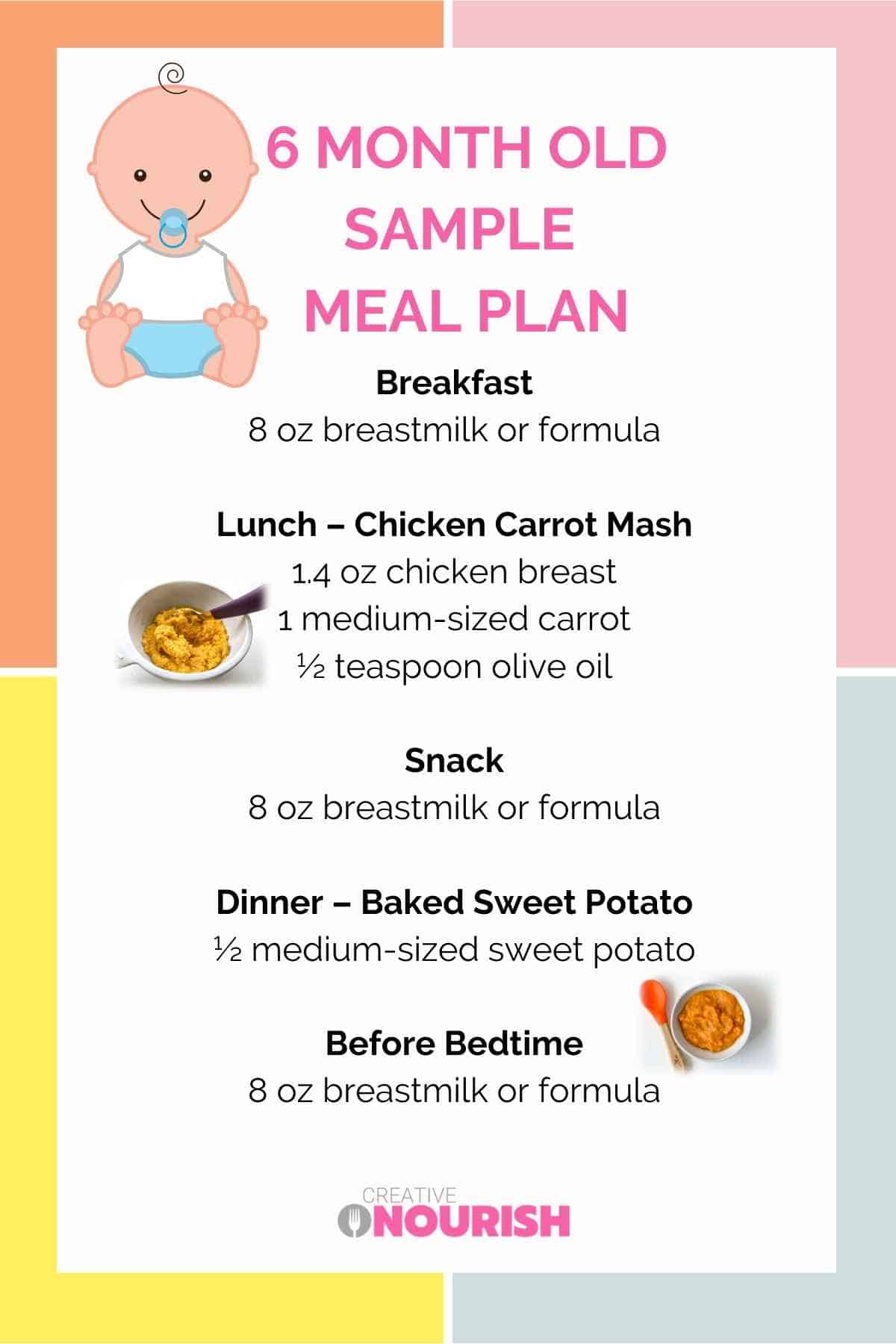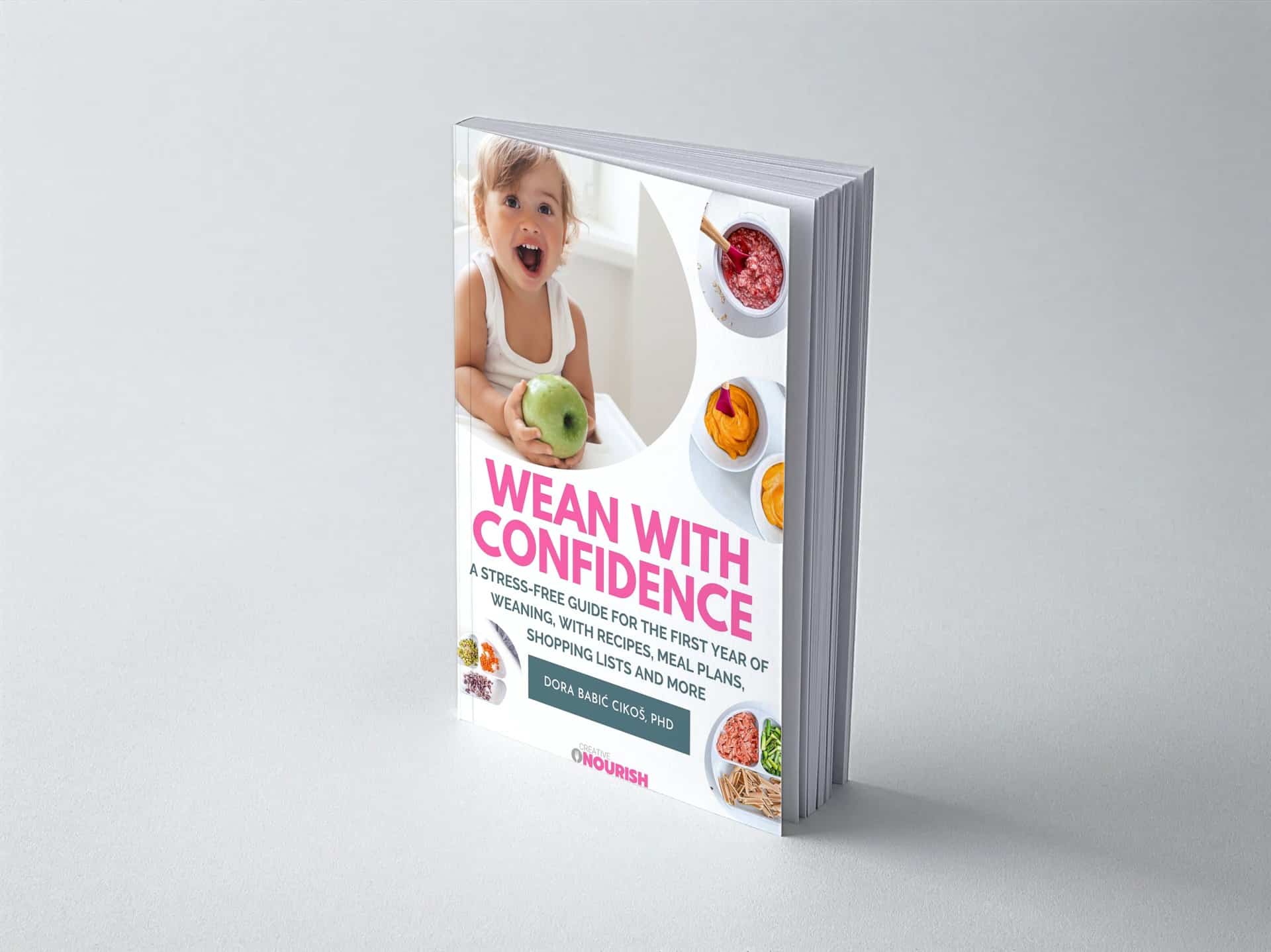 More 6 month old recipes