Nutritionist created 9 month old meal plan, food chart, food menu and recipes that will help you with how much food and drink to offer baby (water, breastmilk and formula). Plus additional FREE nine month old meal planner.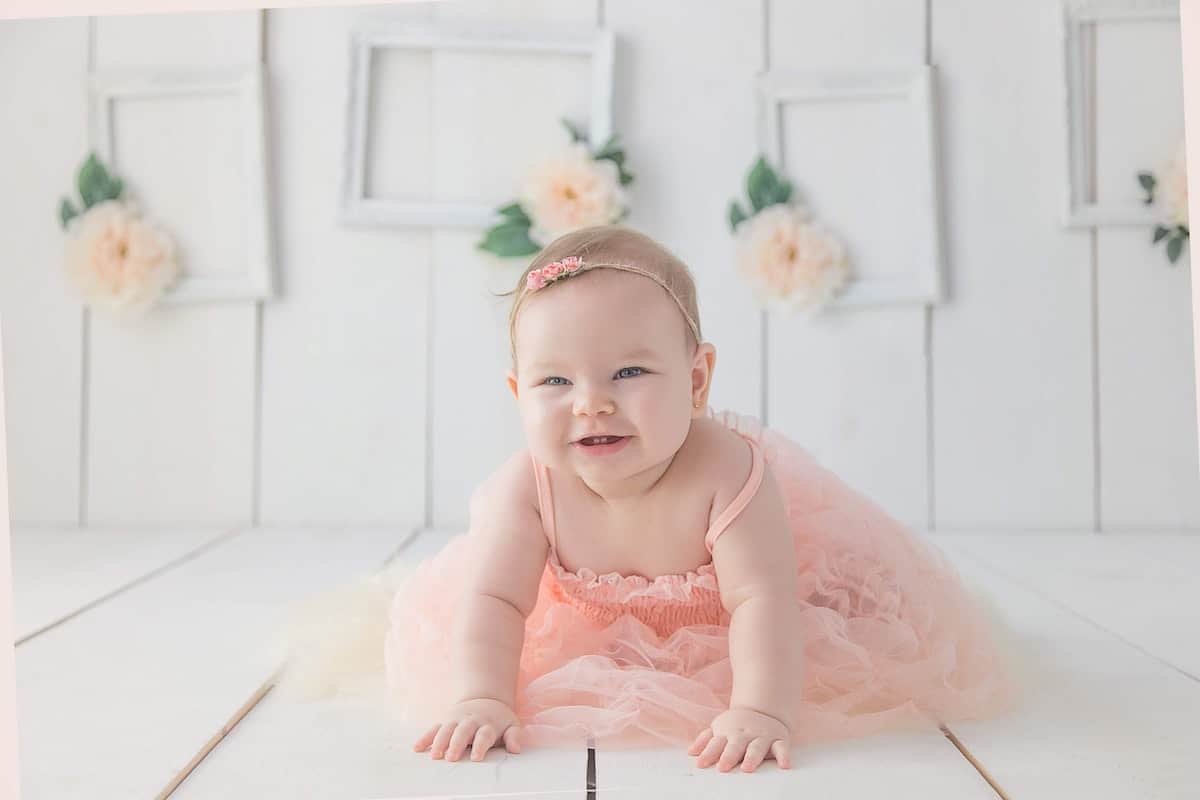 Jump to:
How much should a 9 month old eat?
Babies know when they are hungry and when they are full. Even though the recommendation is 750-900 calories per day, some days a baby may eat more, and some days less. Keep offering healthy, nutrient-dense foods and breastmilk/formula and follow your baby's cues.
Below is a baby food chart showing food groups and recommended portion sizes for each food group.
How much milk should 9 month old drink?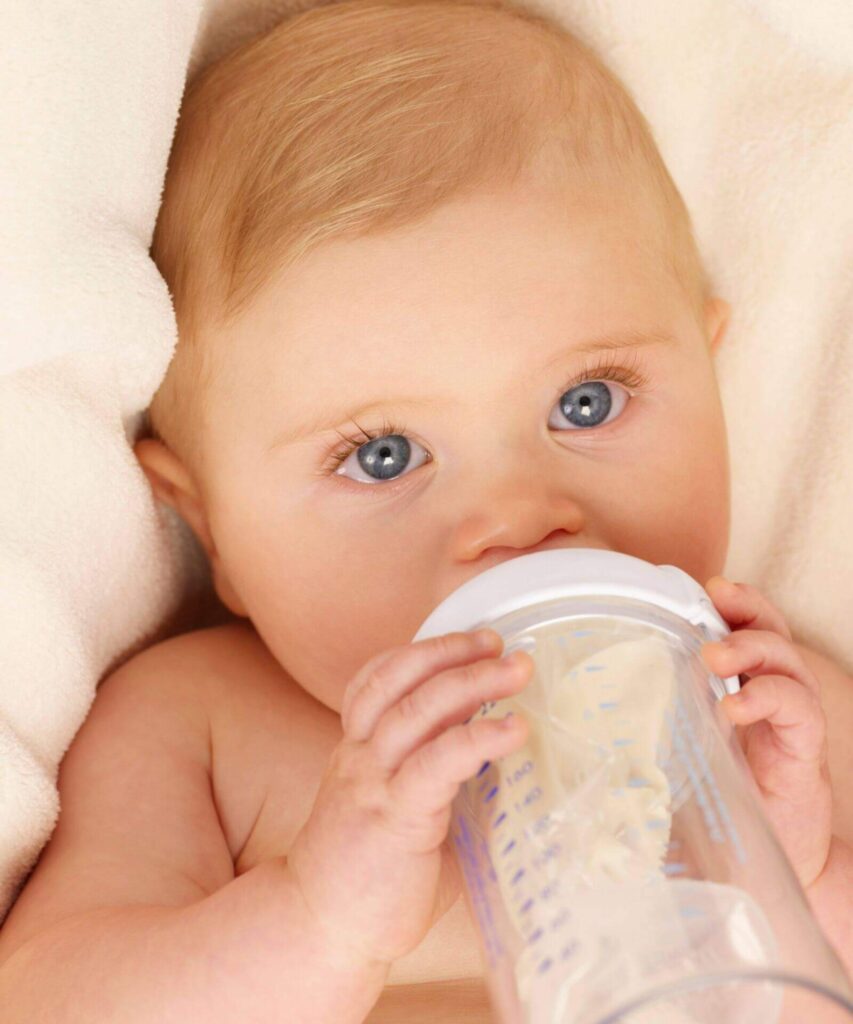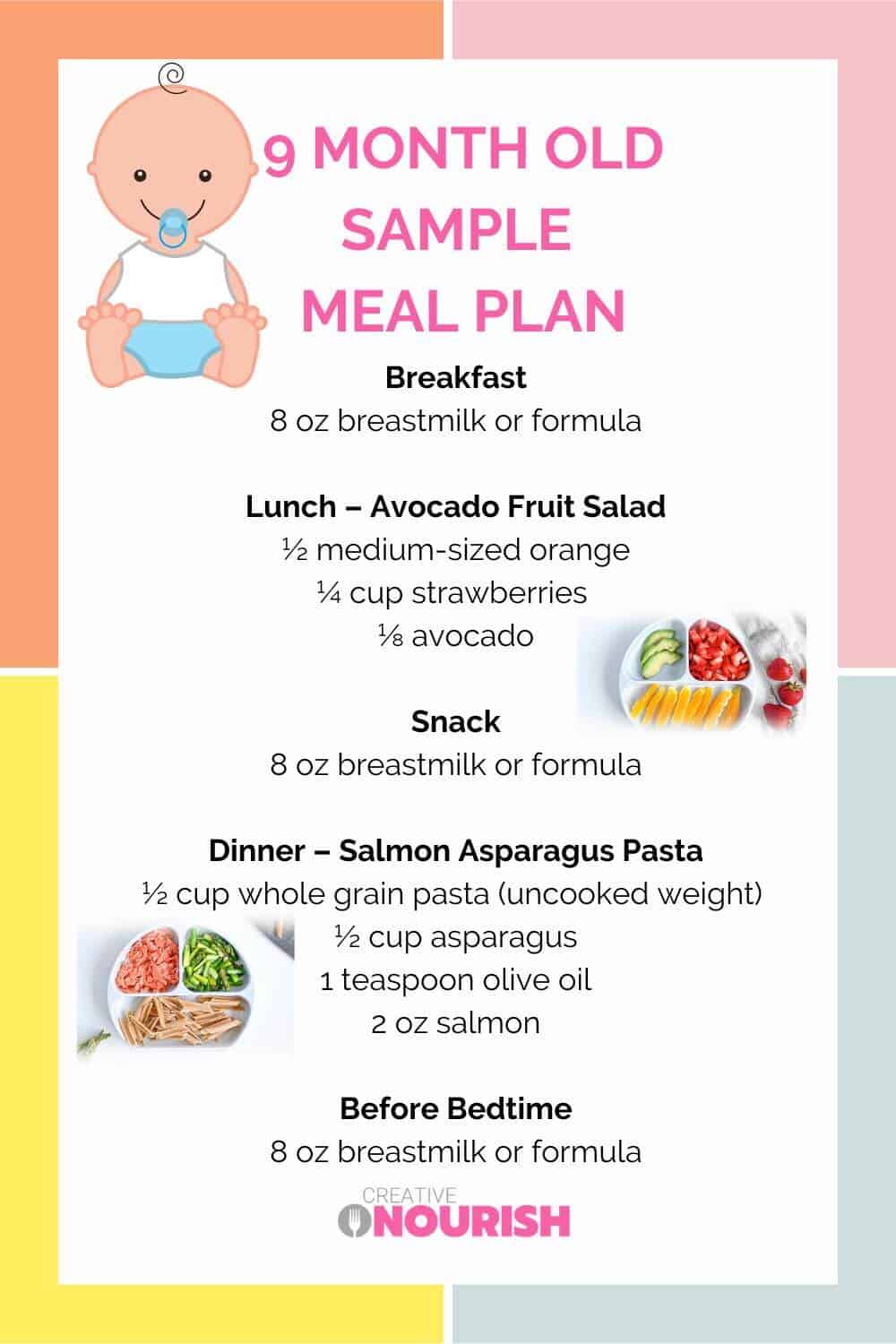 Meal plans and baby food charts for other ages are available in the baby food charts section such as Meal plan for 6 month old baby, 7 month old baby food chart, 8 month old baby food chart, 10 month old baby food and diet chart or the 10 month old meal plan, 11 month old meal plan and 1 year old baby food chart.
You can also find our list of easy homemade baby food recipes here.
Recipes for nine month old baby
Baby Breakfast Ideas
Lunch & Dinner Ideas for baby & family
WEAN WITH CONFIDENCE eBOOK
over 100 recipes, meal plans, shopping lists and more for the first 7 months of weaning
More recipes for nine month old baby